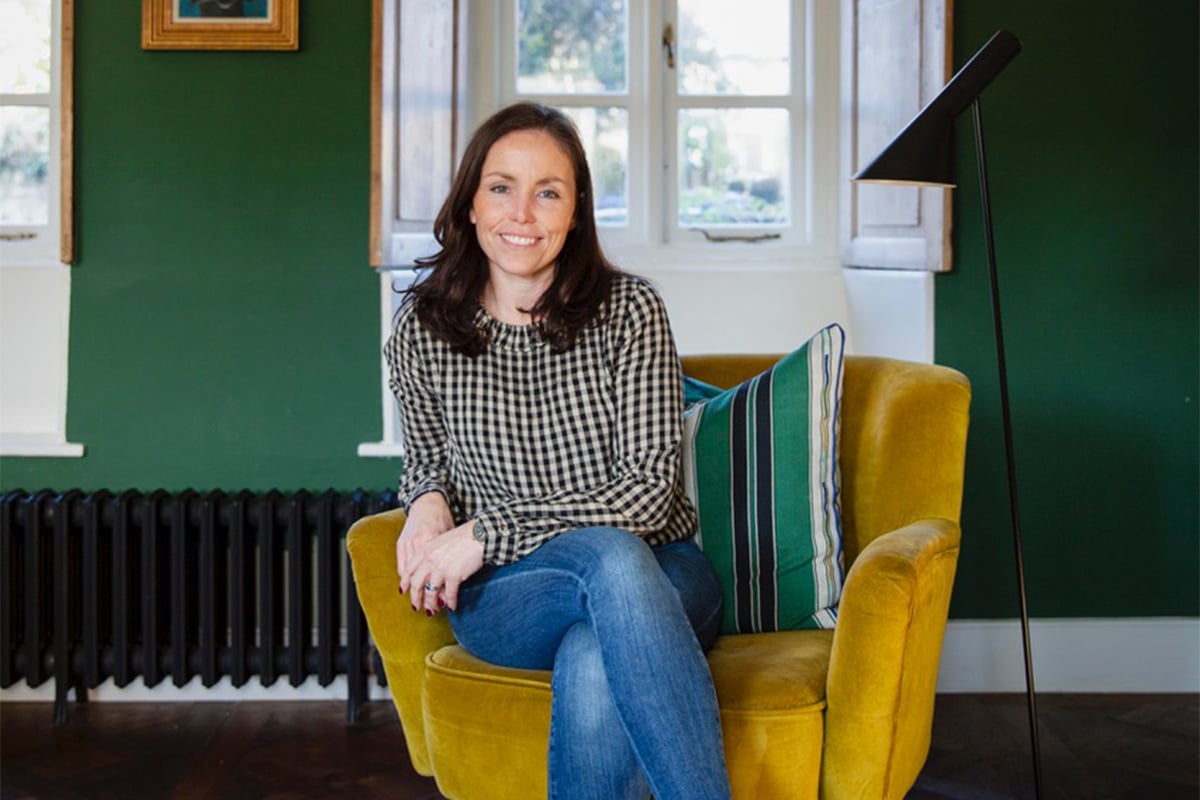 We Chat and Catch Up with Interior Designer Annabel Grimshaw
We recently caught up with Annabel Grimshaw - an interior designer from Bath, England. Following a career in graphic design and advertising, Annabel has since focused on developing a career in interior design.
Annabel recently featured our Qala and Kigoma wall lights in a cosy Airbnb renovation.
---
Tell us a little bit about yourself
I am an interior designer based just outside of Bath, England and I work between London and the South West of the country.
Originally, I trained as a graphic designer and then worked in both the fashion and advertising industries. I have always loved interior design and after completing some of my own renovation projects, I finally made the decision to retrain. A number of years ago I completed an interior design course at KLC School of Design.
What style can potential clients expect when working with you?
My style is quite adaptable. I love the variety that comes with working on a country home project as I enjoy more traditional design and eclecticism that comes with that type of project.
I also love the much cleaner Scandinavian look. Normally the client and their house dictate the style and the brief. However, I do like to try and get colour and pattern in somewhere and I will never just deliver an all beige look. That is definitely not my style!
Is there a project that stands out to you as being a key driving force for your career as a designer?
When I first left KLC School of Design, I was extremely fortunate to work on a large family home project in Clapham alongside Beam Developments and UV Architects. The clients were lovely to work with and I am very grateful they put their trust in me having had very little previous experience at the time.
'Kigoma' modern wall light in a private residence, Somerset by Annabel Grimshaw Interior Design. Photo credit: Emma Lewis.

'The Loft' is a gorgeous Airbnb that features some of our tailor-made light fixtures. Can you tell us a little bit about this project?
This is actually our own Airbnb which is attached to our Georgian house just outside of Bath in the beautiful Somerset countryside.
The space was a pokey annex when we first moved in so it was the perfect place to turn into an Airbnb. We pretty much stripped everything out and started again.
We opened up the main living space so it was open plan and added character through the addition of a chimney breast with a wood burning stove. I decided to panel all the walls to give some interest but also to make it feel like a cosy cabin. I kept the colour palette quite calm with neutral tones and soft greens. Good lighting, as always, was a key element of the design.
When selecting the light fittings for the living space, what prompted you to choose Mullan Lighting?
Mullan Lighting has such a wide selection of styles and the quality is excellent. I also think the price points are extremely good for the design and quality of the products that are between high street and high-end.
Lighting is an important part of any interior and is often overlooked. Do you have any tips on preparing for lighting in a makeover or renovation project?
Look at your lighting plan very early on in your project as this is one of the first things your builder will ask you for. Often people don't have this prepared.
Try and plan your furniture layout at the beginning as your lighting plan will depend on this too. Where will you want free standing lamps or table lamps in relation to your furniture?
As for ceiling lights, don't just go for the obvious option of spotlights, which will be fine for 'task lighting' but think about adding wall lights or pendant lights. A mixture of lighting is what really creates the atmosphere.
'Qala' modern wall light in a private residence, Somerset by Annabel Grimshaw Interior Design. Photo credit: Emma Lewis.
Is there a particular person or motive that inspires your interior creativity?
I love interior designers who think outside of the box and who are brave with their work.
Beata Heuman is a favourite of mine at the moment. No one does quite what she does. The way she combines colour and pattern with different styles of furniture is really inspirational. Another favourite, who incidentally is also Scandinavian, is Ilse Crawford.
What is your favourite room/space to design and why?
My favourite room to design is probably the living room as you can bring so much into this space. Different styles of furniture, lots of fabrics, textures, colours and patterns. I enjoy bringing art into the home and you can't have a living room without art!
What do you look for in a supplier and did you find this trait in Mullan Lighting (we hope!)?
Firstly, a good quality, well designed product. A great website that shows online pricing, has an easy ordering system and reasonable lead times. Mullan Lighting offers all of this, as well as excellent customer service when needed. The ability to order directly through your website using my online trade account is particularly beneficial.
---
Thank you Annabel for taking part in this interview. It was very enjoyable to learn a little bit more about yourself and your design inspirations. It was lovely to gain an insight into 'The Loft' project that features our Qala and Kigoma wall lights.
You might also enjoy: