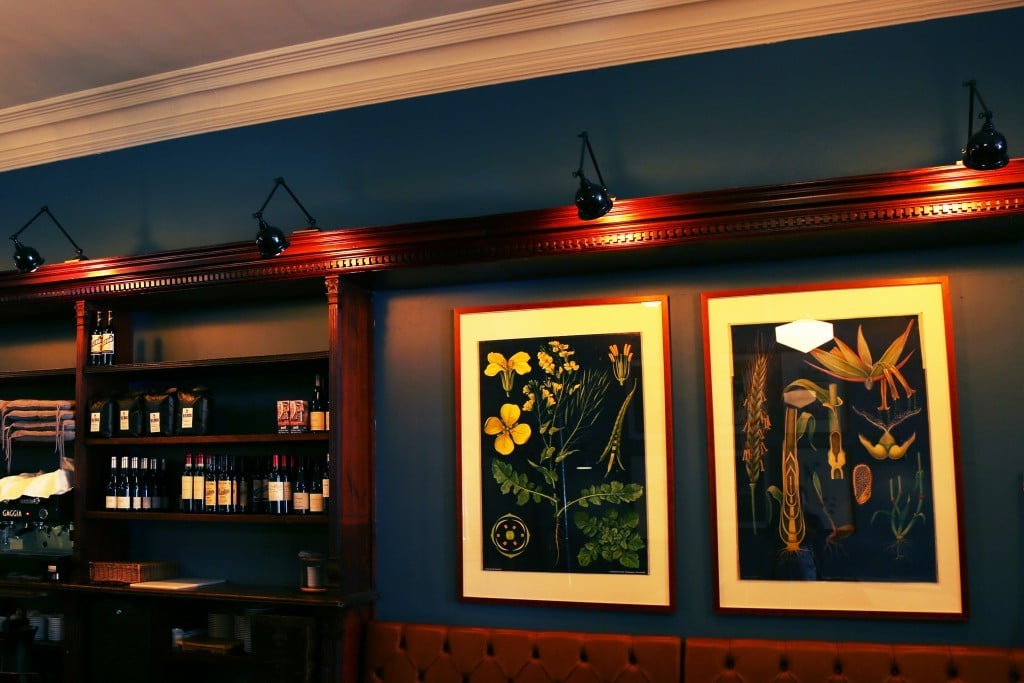 Wall lighting ideas inspired by vintage design
Vntage style is always trendy and stylish. Today we present to you some wall lighting ideas for your interior design projects that ooze vintage appeal.
Because vintage style is always trendy and super stylish a good interior design project can be vintage inspired. Today we present you with our best solutions for your interior design projects when it comes to vintage wall lighting.
Arrigo double wall light
With industrial flair, the Arrigo double wall light brings the light exactly where you want it in two distinct locations. With two rustic style arms that add interest to this attractive wall sconce, a versatile style that will accent any minimalist or industrial interiors.
This double arm wall light provides bright down lighting over a comfy chair, perfect for a hallway or guest room. Arrigo Double Wall Light could be also a perfect addition as hotel bedside lighting.
Apoch pulley cage wall light
Inspired by 20th century design, the Apoch pulley cage wall light sets an industrial tone with ease, a piece with vintage character and modern style. This industrial wall lamp will be an excellent addition to your home, office or workshop decor.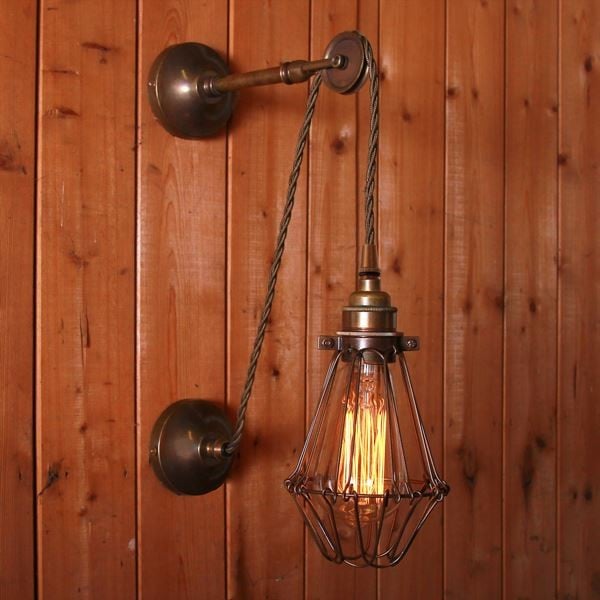 With versatile adjustment features, this industrial style pulley lamp combines a cage light with a twisted cord for a vintage effect. The warm light can be adjusted to whatever height to fit in your space.
Calis scissor arm cage light
The Calis scissor arm cage light will enhance your home with a perfect mix of form and function. This extendable wall light is perfect to suit in either side of a bed or next to a chair for reading light.
The result is a sophisticated and highly functional swing arm lamp with an extendable that arm can be adjusted into different positions to extend its reach, allowing effortless adjustment to shed direct light on reading or tasks, while providing its surroundings with soft shaded illumination.
Cotonou industrial cage wall light
Inspired in industrial style, the Cotonou industrial cage wall light is a versatile design that will enhance the interior of your home. This is a perfect industrial statement for a restaurant or bedroom lighting.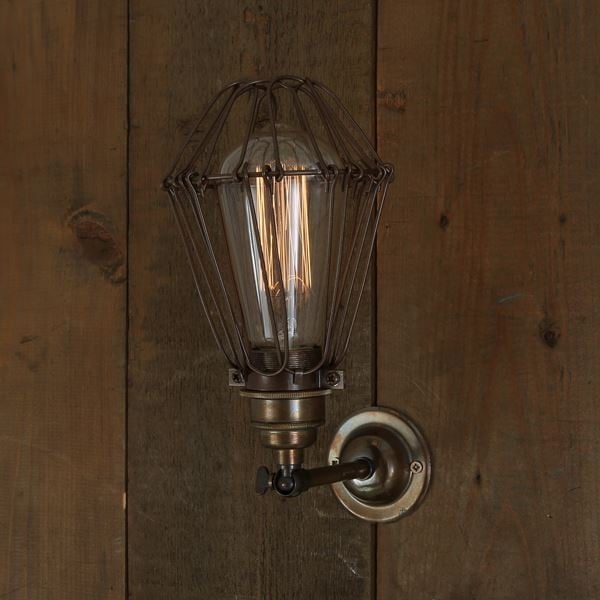 This industrial wall light comes with swivel bracket so you can direct the light at a number of different angles. Suitable for an industrial or rustic style living space, and also makes a wonderfully eclectic accent in a modern space.
Dale poster light
With a versatile and practical design, the Dale poster light brings an industrial style to any space in your home. This extendable light is a perfect companion piece next to your bedside or favorite reading chair.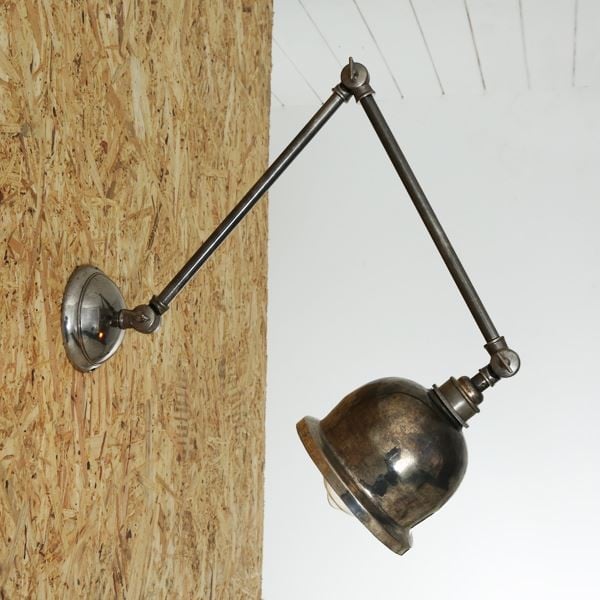 This industrial poster light has a swivel arm that can be adjusted to a number of different angles. The simple and formal design is ideal for commercial use, including restaurant and pub lighting.