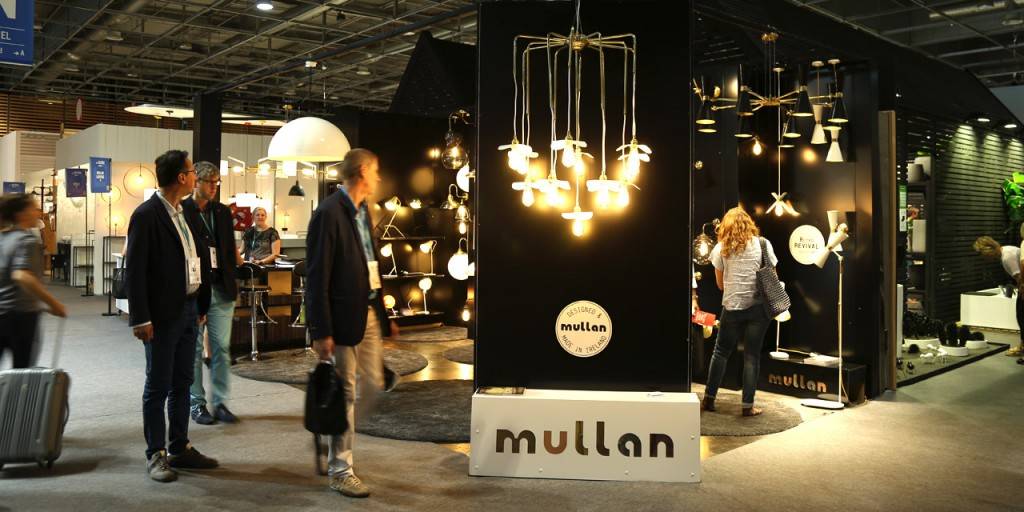 Here's our trade show schedule for 2018
September marks the beginning of our busy autumn trade show schedule. To begin with we exhibit at MAISON&OBJET in Paris from September 7-11, 2018. We will be in Hall 7, stand C82. Paris is a special place to be during Design week with visitors attending from all over the world. Shortly after MAISON&OBJET we're heading to 100% Design in London. We will be exhibiting during London Design Festival from September 19-22. We'll be in the Main Hall in the Olympia London at stand 220. In November, we're heading back to Paris for EQUIPHOTEL trade show from November 11-15. EQUIPHOTEL is a trade show that specialising in hotel and restaurant design. We'll be exhibiting at stand C083. Over the last few months we've designed and developed almost 100 new light fixtures. We'll be unveiling 20 of these new light fixtures for the very first time in Paris and London. These include our Florence table lamp, Pasha bathroom ceiling light and Maua wall light. In total, we are exhibiting over 120 products during our industry trade show schedule, comprising of a nice mixture of new products and established favourites – like the Bo pendant light, Cairo contemporary wall light and Cullen industrial wall light. We're also finalising our new catalogue to present before going to print next month. Hard copies will be available by request from early September and at every trade show we're attending over the coming months. So in summary our confirmed trade show schedule this autumn is:
September 7–11 – MAISON&OBJET (Paris) – Hall 7, stand C82
September 19-22 – 100% Design (London) – Main Hall, stand 220
November 11–15 – EQUIPHOTEL (Paris) – Stand C083
We look forward to meeting you there!