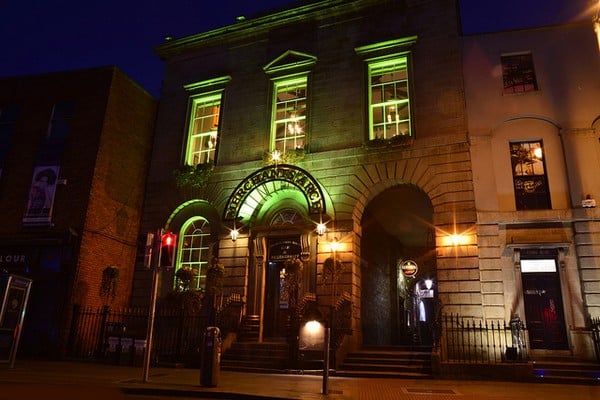 Contract lighting - what questions should you be asking
When considering a contract lighting provider what questions should you be asking and what are the benefits of working with a lighting manufacturer?
When working on a new build, contract lighting design for the structure should be high on your list of priorities. You need to decide:
What type of light fixtures are required and how many?
Where should the lights be placed?
How should the lights be fitted?
How much of your budget can you commit to lighting installation?
But perhaps an even more important question you need to ask before considering all of these logistics is: What ambience do you want your lighting design to achieve? Are you designing a bold and dynamic structure and need a sleek, modern lighting theme to accentuate the contemporary design? Or do you want your lighting display to evoke feelings of romance and intimacy or quiet peacefulness?
Jam Jar pendant lights from Mullan Lighting at Google headquarters in Dublin, Ireland Once you have a sense of the 'personality' of your lighting design you will be able to talk to your lighting manufacturer more clearly about your requirements.
Bespoke contract lighting manufacturers
One of the main benefits of working with a lighting manufacturer - instead of selecting pre-made lighting units for your building - is that your light fittings can be made to your own exact specifications. This is known as bespoke design. A bespoke lighting designer can create a range of high quality lights, light fixtures and decorative light elements to suit your building's own personality.
Light from Mullan Lighting throughout The Public Sundbyberg restaurant and bar, Sweden Working directly on project lighting with architects, interior designers and lighting designers, Mullan Lighting have become the contract lighting service of choice in Ireland. Over the past 25 years we have established ourselves as leading lighting specialists to a number of café's, restaurants and pub chains across Ireland and the UK. Whether you require a one off statement piece or a unique range of lighting products manufactured specifically for your project, Mullan Lighting can provide a bespoke lighting design service to suit.
Lights from Mullan Lighting in the Guinness Storehouse, Dublin Our bespoke lighting services focus on the design and manufacture of lighting fixtures made to requirements - we highly recommended this service for contract light manufacturing projects.