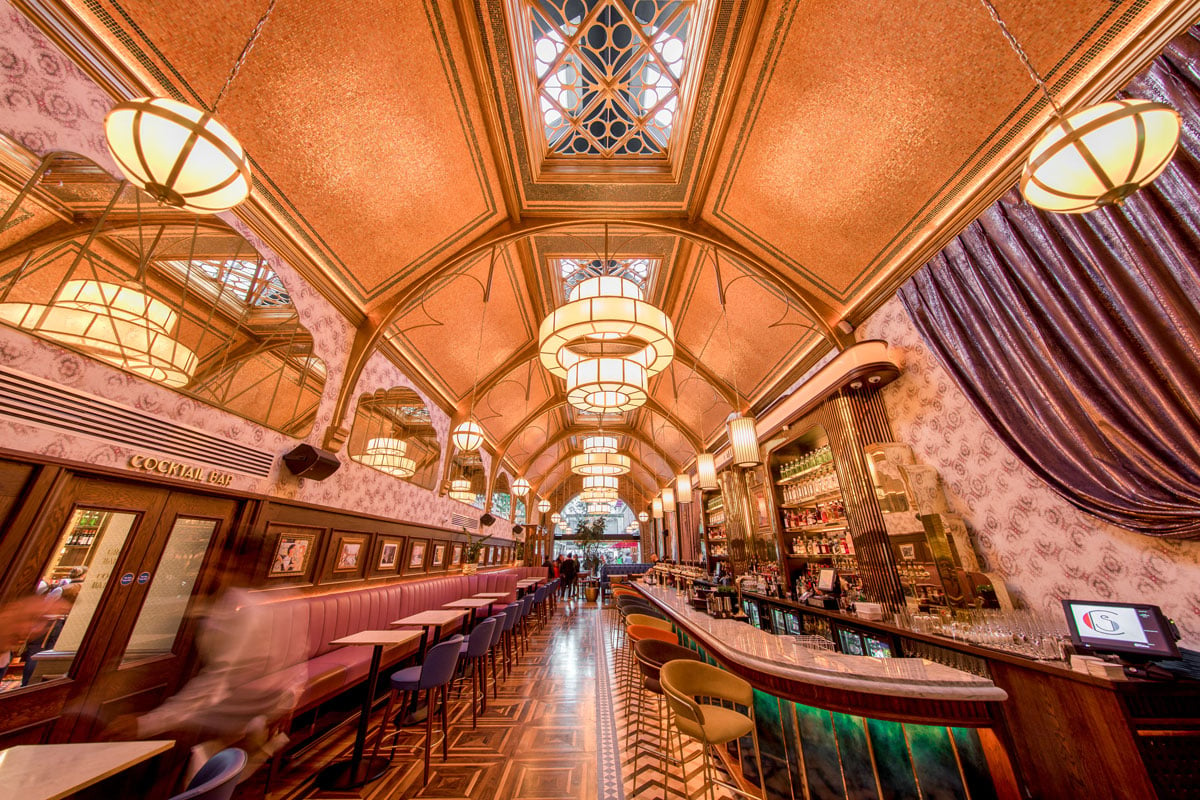 We Manufactured These Bespoke Light Fixtures for Dublin's Iconic Café En Seine
Towards the end of 2018 we worked with Dublin-based interior design studio Millimetre Design to create bespoke lighting fixtures for the newly refurbished Café en Seine on Dublin's Dawson Street.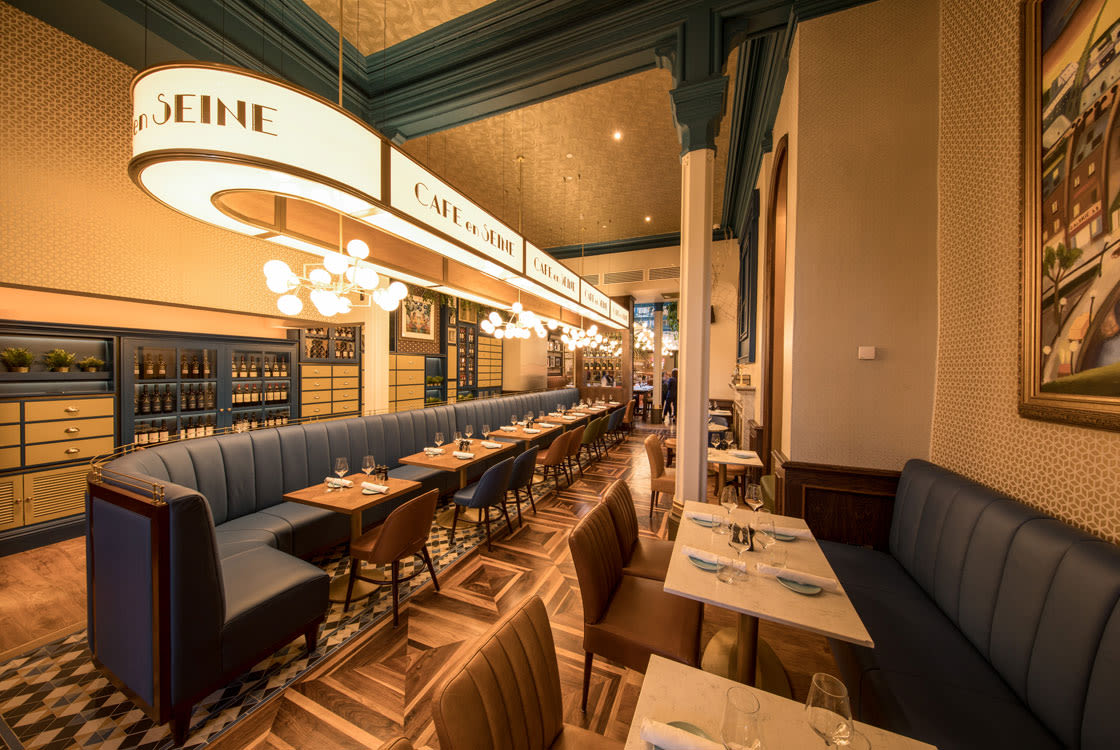 Bespoke canopy chandelier created for Café en Seine. © Joe Ladrigan
Café en Seine was founded in 1993 and is located in the heart of Dublin City. Renowned for its five-star service, this luxurious bar and restaurant quickly earned an award-winning reputation in the eyes of locals and visitors alike.
With a view to remaining fresh and to maintain their respected standing as one of Dublin's best social outlets, a multi-million Euro renovation was undertaken in late 2018. The huge revamp provided an uplifting opportunity for both Mullan Lighting and Millimetre Design to expand their design portfolios. With over seven separate interior spaces to envision, this was an exciting project for us to be involved in.
Our in-house design team focused on capturing and recreating the design specifications highlighted by Millimetre Design, providing a visual starting point for our designers and fabricators. Millimetre Design came to us with a clear vision of what they wanted to achieve by way of decorative lighting for Café en Seine. We helped deliver their vision on time and within budget. As a result, the project was a huge success and Café en Seine is one of the busiest social venues in the Irish capital.
Pivotal to the successful manufacture of the eye-catching lighting fixtures that we created with Millimetre Design's vision was thorough research in design application, prototype development, communication between our designers, fabricators and craftsmen, as well as the relationship that we strengthened with our friends at the Dublin-based design firm.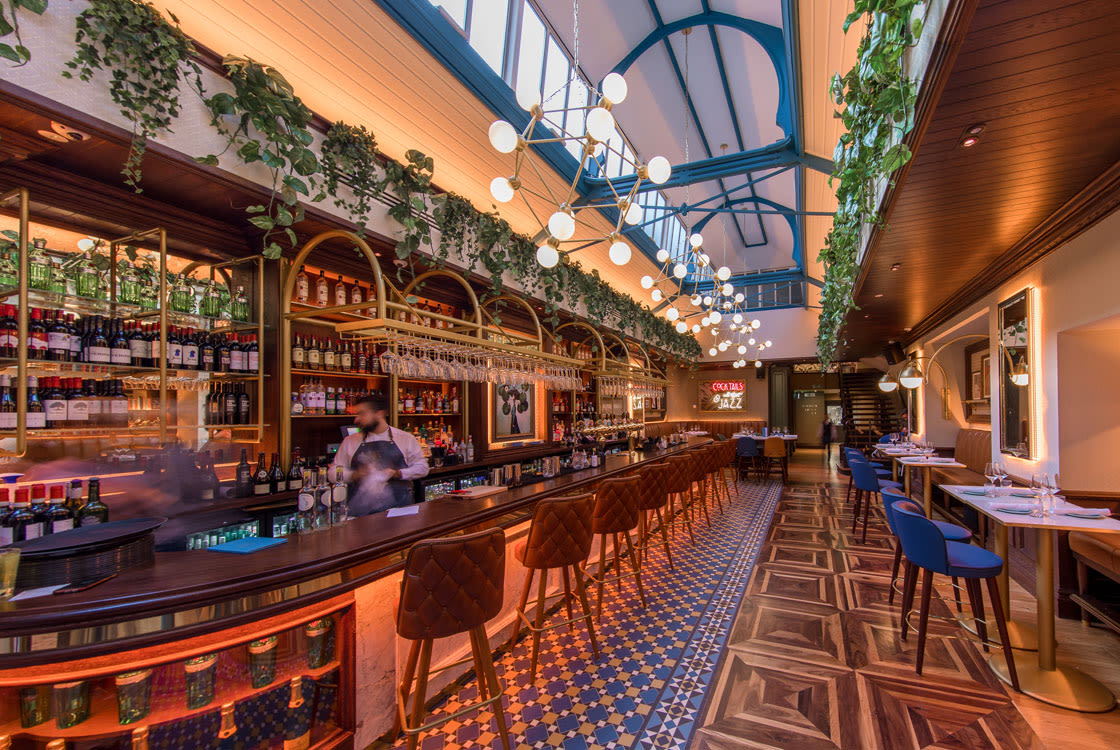 Helena chandeliers manufactured by Mullan Lighting for Café en Seine. © Joe Ladrigan
Throughout the entire manufacturing process, every element and material used was handled and fabricated with the greatest of care, ensuring consistency in finish and helping produce exquisite lighting fixtures.
A notable lighting design from this project that represents admirable architectural craftsmanship is the stunning Saint-Denis three-tier chandelier, located in foyer of Café en Seine. The chandelier is defined in detail, providing a glorious welcome to guests and grants an insight to the superior lighting interior to be expected throughout the prestigious bar and restaurant.
Capturing the character perceived through the popular reputation that Café en Seine has was central in achieving the completed lighting designs. As you journey through the unique spaces of Café en Seine, the lighting interior adapts accordingly to the different atmospheres that Millimetre Design has created.
The replication of outdoor dining that mimics the streets of Paris can be enjoyed through the clever use of atmospheric lighting in the Street Garden. Here you can appreciate our Ramor nautical pendants that ignites the counter space at the bar.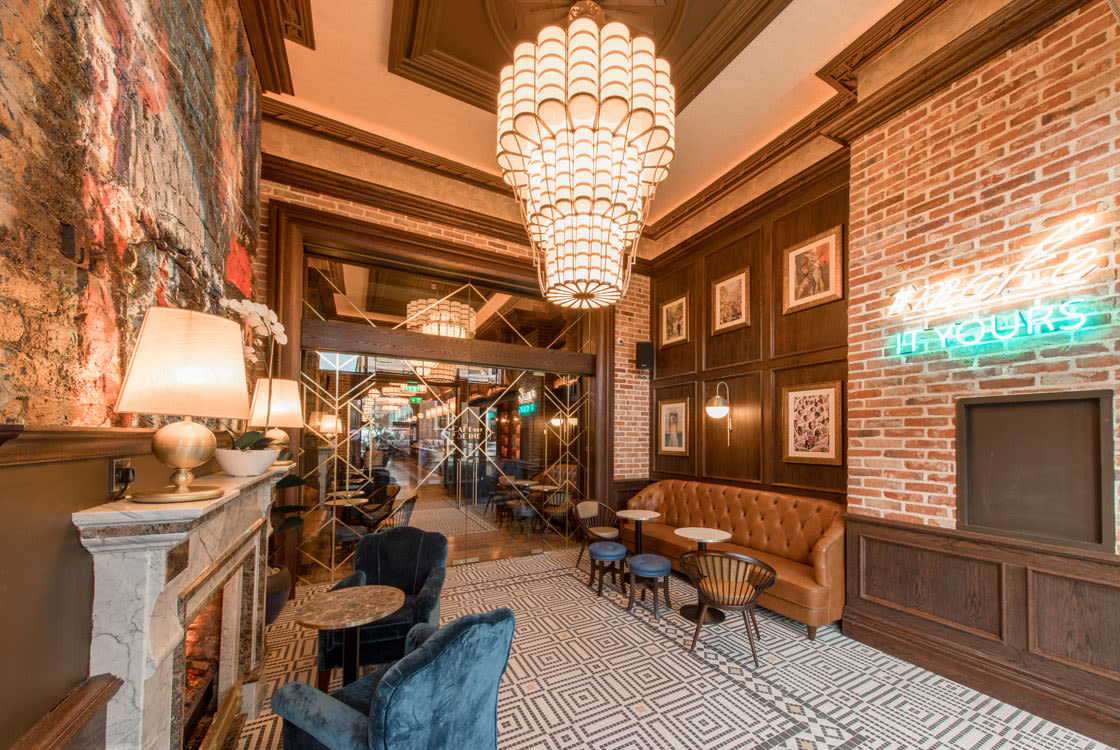 Bespoke three-tier chandelier created for Café en Seine. © Joe Ladrigan
Travelling through the four unique bars, demonstrates the care that was undertaken in crafting the bespoke light fixtures, altering to the interior themes that each bar represents. Each lighting design projects a particular ambience dedicated to that exclusive space.
In the Cocktail bar you can enjoy our Helena chandelier, a hexagonal-shaped chandelier that hosts small glass globe shades, illustrating a modern and contemporary finish. The soft satin brass tubes offer a regal touch to this luxurious space. Complimenting the decorative display of chandeliers are the globe inspired wall lights that project elegantly from an elongated curved brass sleeve. The traditional feature of pattern tiles and wooden carpentry is kept freshly updated through the lighting display.
Upon entering the grand bar, the warm pink and purple tones offer a monarchical feeling within the prestigious social hub. Running centrally along the ceiling is our three-tier Santa Fe chandeliers. Predominately occupying the ceiling space, the circular light fixtures provide a decorative vocal point to this space.
Maintaining the key style of Parisian brasserie was carefully considered throughout the design consultation and development. Whilst producing timeless lighting solutions was at the forefront of the design process, it was also important to include a modern and contemporary twist to the designs.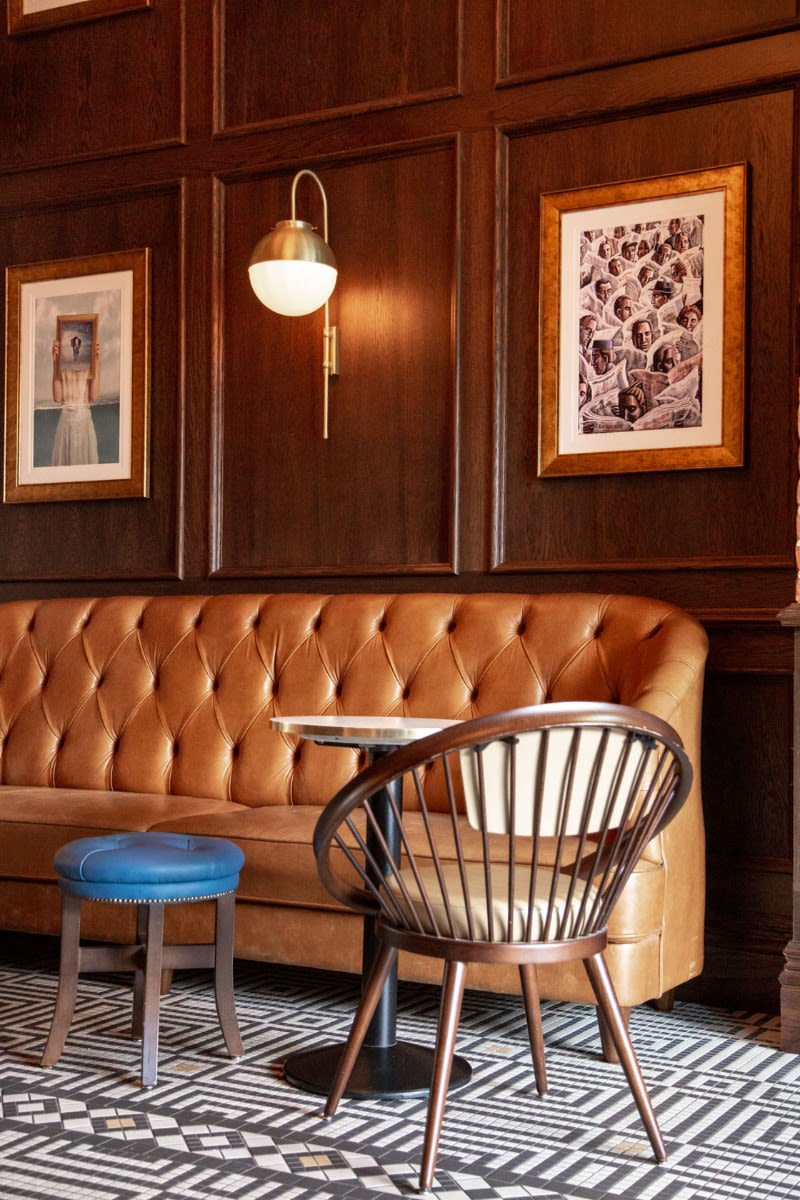 Bespoke wall light manufactured by Mullan Lighting for Café en Seine. © Julie Molia
In total we produced in excess of three hundred light fixtures for Café en Seine within a very short timeframe a testament to our designers, fabricators and extended team. It was a pleasure to work alongside Millimetre Design on this project and, as you can see for yourself, the results are simply stunning.
Café en Seine represents an important part of our design portfolio and offers many relaxing spaces for you to enjoy our lighting designs.
Original posted on October 9, 2019. Updated on April 21st, 2020.