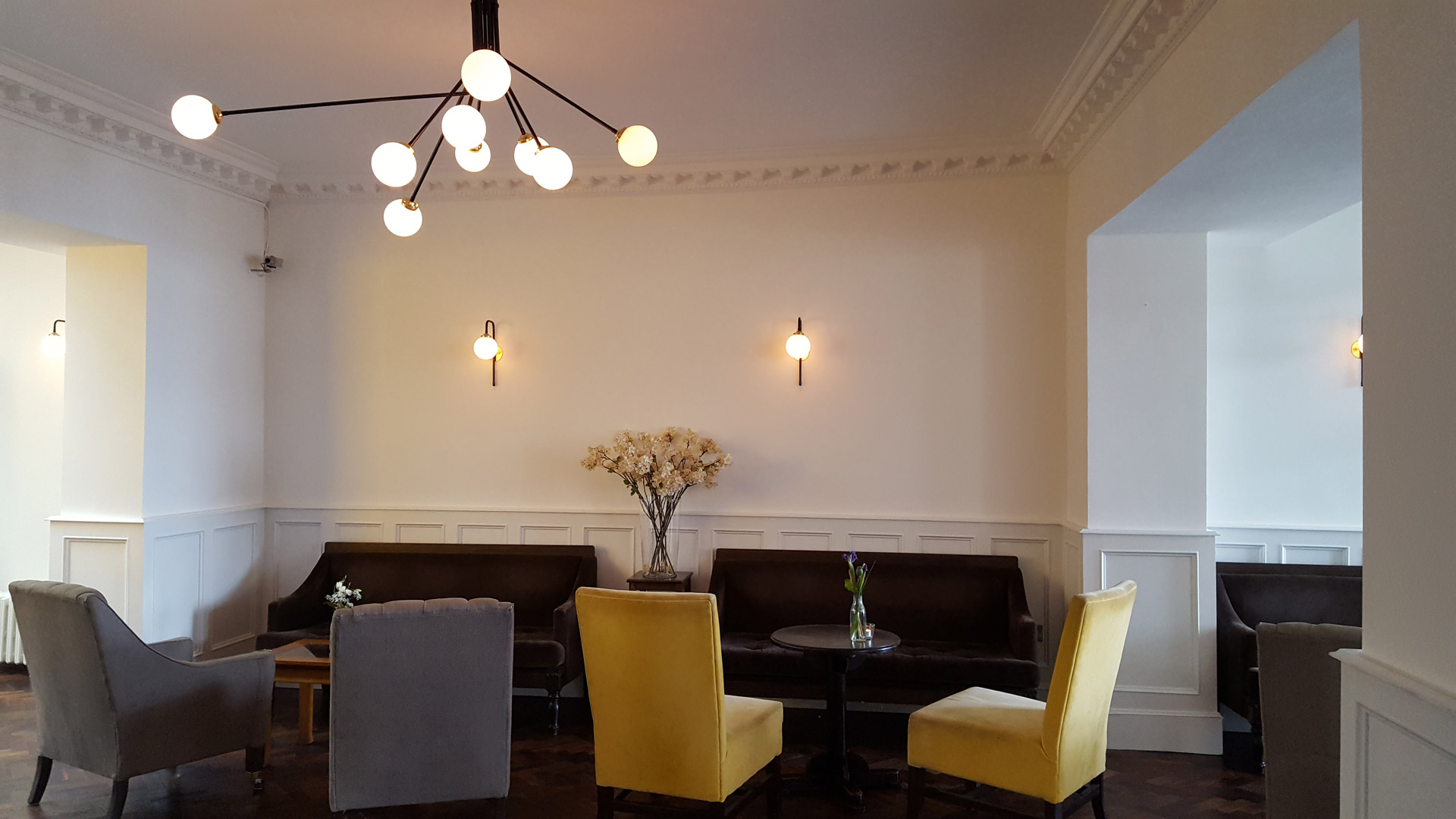 Bespoke wall lights and chandelier at Haddington House
Haddington House is an elegant Grade II listed building overlooking Dublin Bay. This 50-bedroom, three-star hotel is one of Dun Laoghaire's oldest townhouses and dates back to the 19th century. The hotel was created by combining four Victorian townhouses into a single hotel in 1954.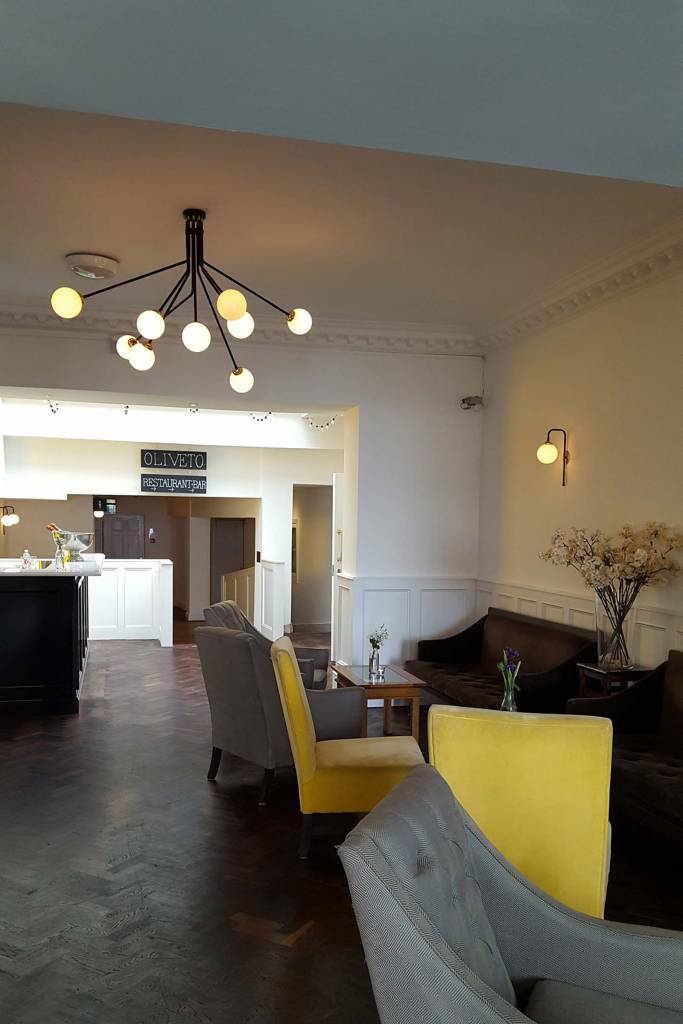 We designed and manufactured bespoke chandeliers and wall-lights for Haddington House has recently undergone significant renovations and refurbishments that sees many of the details of the original townhouses preserved and restored. The lobby of Haddington House accentuates Victorian charm with Victorian-style couches, green pouffes and Art Deco chairs. To capture this elegant charm, we designed and manufactured a number of bespoke wall lights featuring small opal globe shades. With a simplistic and underrated style, these elegant wall lights effortlessly blend in with the surrounding décor. These unique light fixtures measure 40cm in height with a 22cm projection and 14cm opal glass globe shades.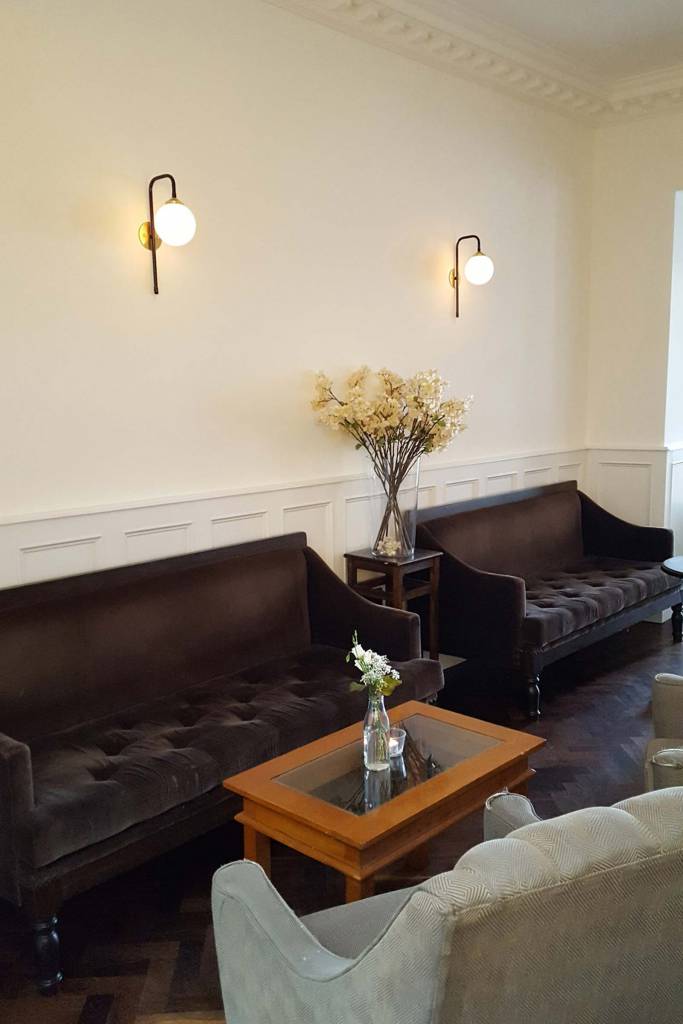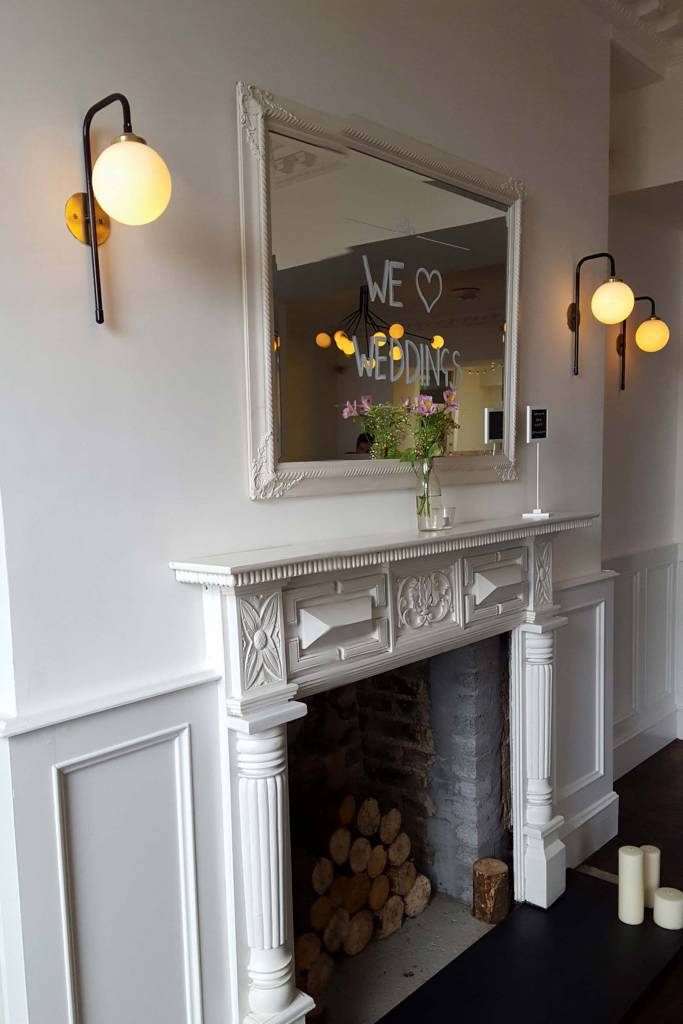 Our bespoke wall lights feature in Haddington House. To complement these wall lights, our designers created a bespoke nine-arm opal glass chandelier that is artfully suspended in Haddington House. This eye-catching bespoke ceiling fixture acts as a focal point in the space, with nine arms radiating at seemingly random angles. A matte black finish adds a sophisticated, modern style to the space, offering a bold contrast against the cream décor. Each arm holds an opal glass shade that provides an elegant source of light with soft diffusion to create a warm, inviting atmosphere for guests.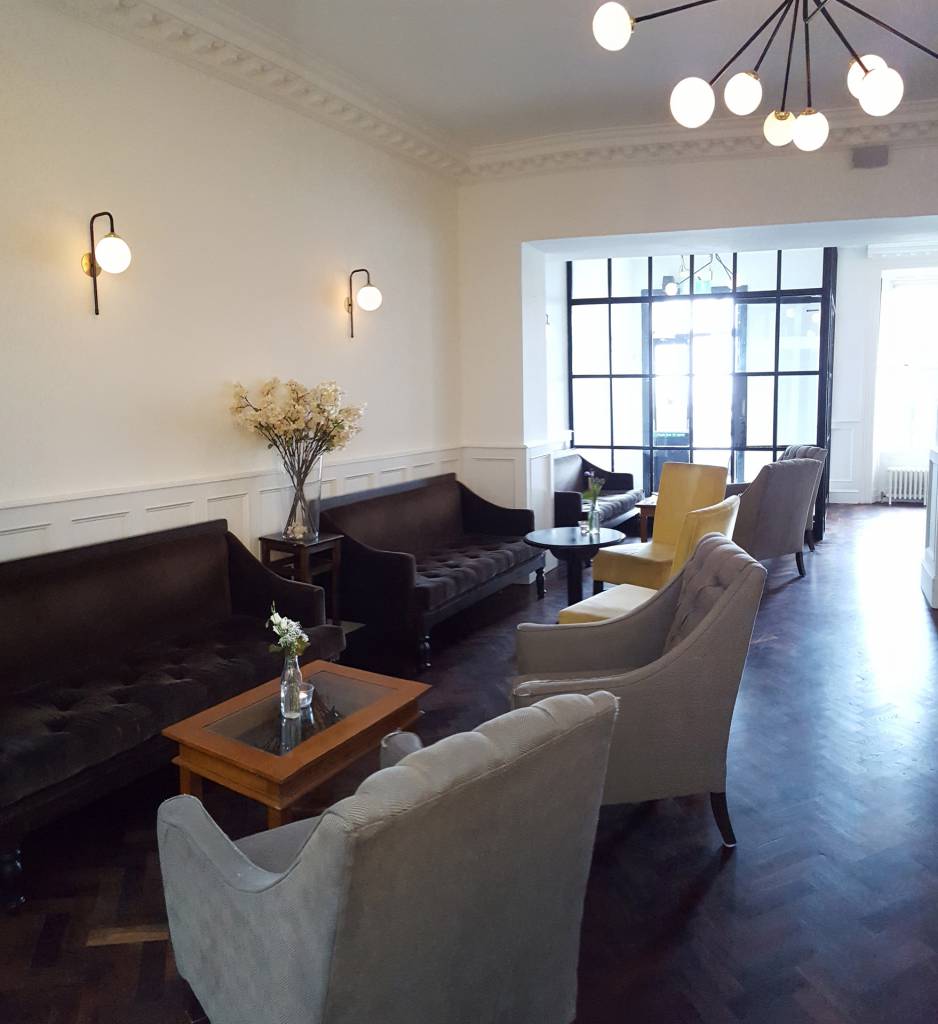 Our designers created a bespoke nine-arm opal glass chandelier for Haddington House.