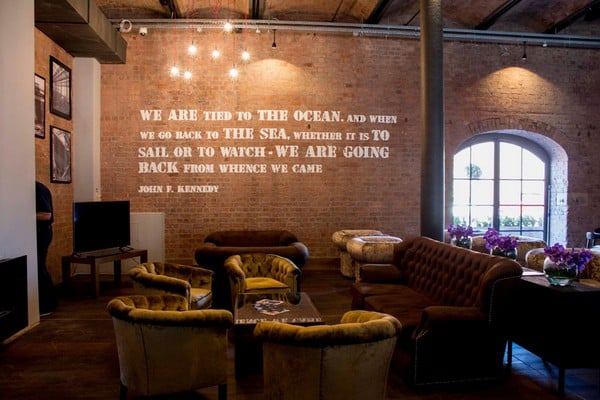 How to welcome guests with quality hotel lighting
Hotel lighting can be used to offer guests a warm welcome and comfortable stay. Here are some considerations when choosing hotel lighting.Hotel lighting plays a variety of functions. Not only does it aid visibility, it also offers your guests a warm welcome and comfortable stay. Some of the ways lighting can be used to add value to your guests' experience include:
Providing ambience throughout the hotel
Giving guests a clear and safe path around the hotel
Highlighting points of interest in your hotel
When choosing
hotel lighting
the main areas you need to consider include:
Hotel room lighting
Your hotel guests need a range of lighting options in their room to be comfortable. Recessed
ceiling lights
with a dimmer option can provide functional lighting for the room while standard lamps and
table lamps
can provide more ambient lighting. When choosing lighting styles, we suggest limiting your lighting type so you can benefit from greater economies of scale.
Hotel bedroom lighting at the Morrison Hotel, Dublin
Hall lighting
Recessed spotlights
are standard within hotel corridors. Increasingly however, we are installing sign lighting to highlight room numbers. This installation technique not only provides more functionality, it can also create a more luxurious feel throughout your hotel.
Reception lighting
Focal light fittings are recommended above the hotel reception to create an initial warmth and wow factor as guests enter your hotel. Back-lights behind a reception desk will automatically draw your guests' eyes towards the reception area, giving them a clear and welcoming direction when they enter your hotel lobby.
Dining room / bar lighting
By installing ambient light fixtures in these areas you will encourage your guests to use your dining and bar facilities and feel more welcome in your hotel.
Recessed ceiling
and
wall lights
which can be controlled by a dimmer switch can provide sufficient lighting for both day and night, while additional decorative lighting features will add a touch of class.
Elegance pendants
from Mullan Lighting above the bar of Hotel Titanic Liverpool
How can Mullan Lighting help you with your hotel lighting needs?
Mullan Lighting design and manufacture a range of lighting solutions specifically for hotels. From standard bedroom lighting to bespoke one off pieces, we can supply your hotel with quality light fittings to suit any budget.
Contact us
for more information. We are happy to assist with your
hotel lighting
needs.