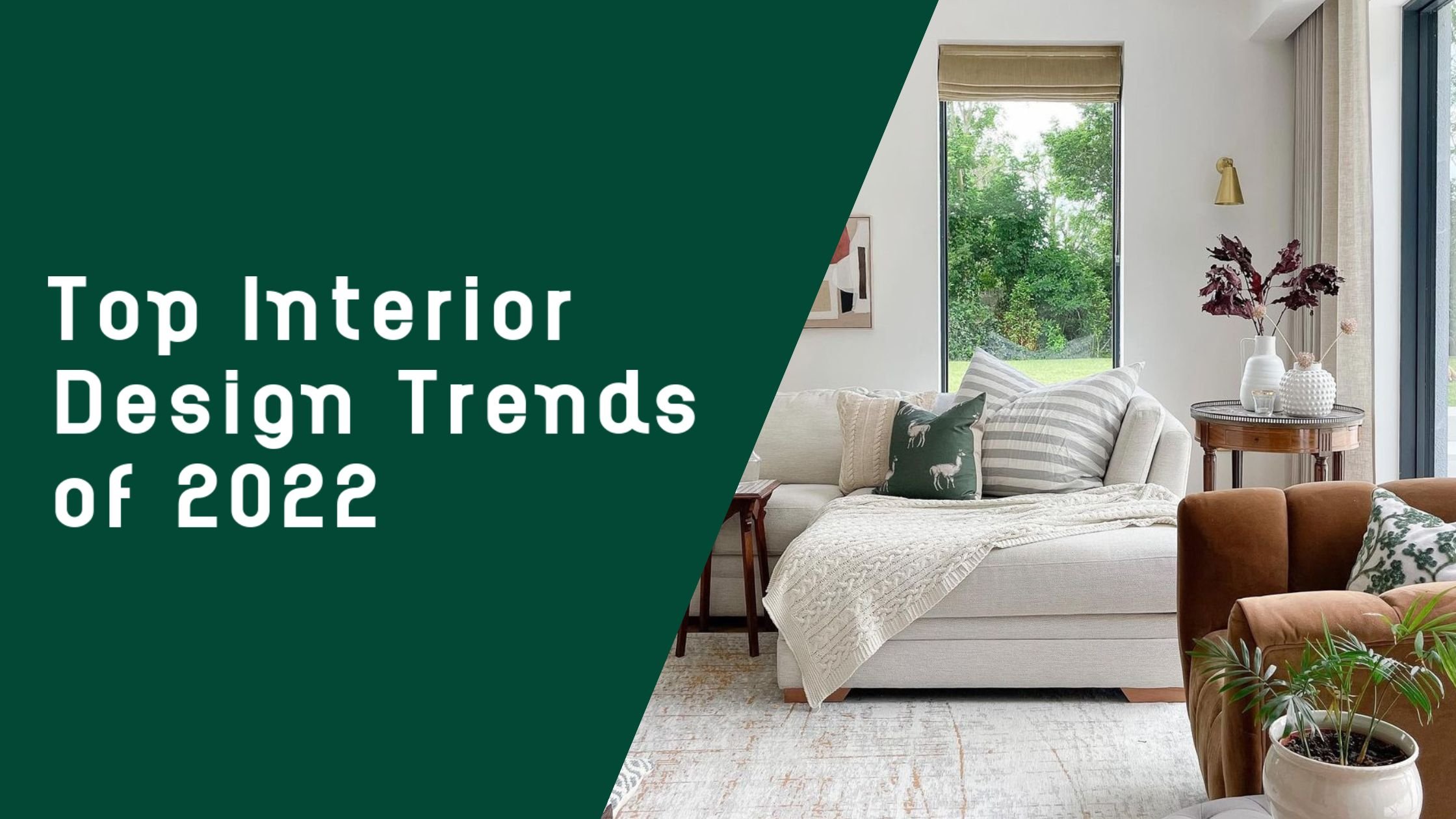 Top Interior Design Trends of 2022
In 2022, we saw a wide range of interior design trends become popular. Colour made a big comeback in moody tones and shades of green, minimalism remained popular while maximalism started to make its return. Homes became filled with mixed patterns, textures, sculptural furniture and vintage touches as we welcomed character and personality into our homes and waved goodbye to all white everything.
There was more of a focus on sustainability this year and smart home technology continued to bring our homes into the future. Multifunctional spaces were also on the rise as we adapted to life post-COVID and embraced our freedom (and the hybrid working lifestyle).
Here are our top five interior design trends of 2022!
Shades of Green
Green dominated homes in 2022, making an appearance on furniture, cabinets and walls, in bathrooms, bedrooms, kitchens and living rooms. The green trend includes tranquil sage tones, deep forest green tones and everything in between.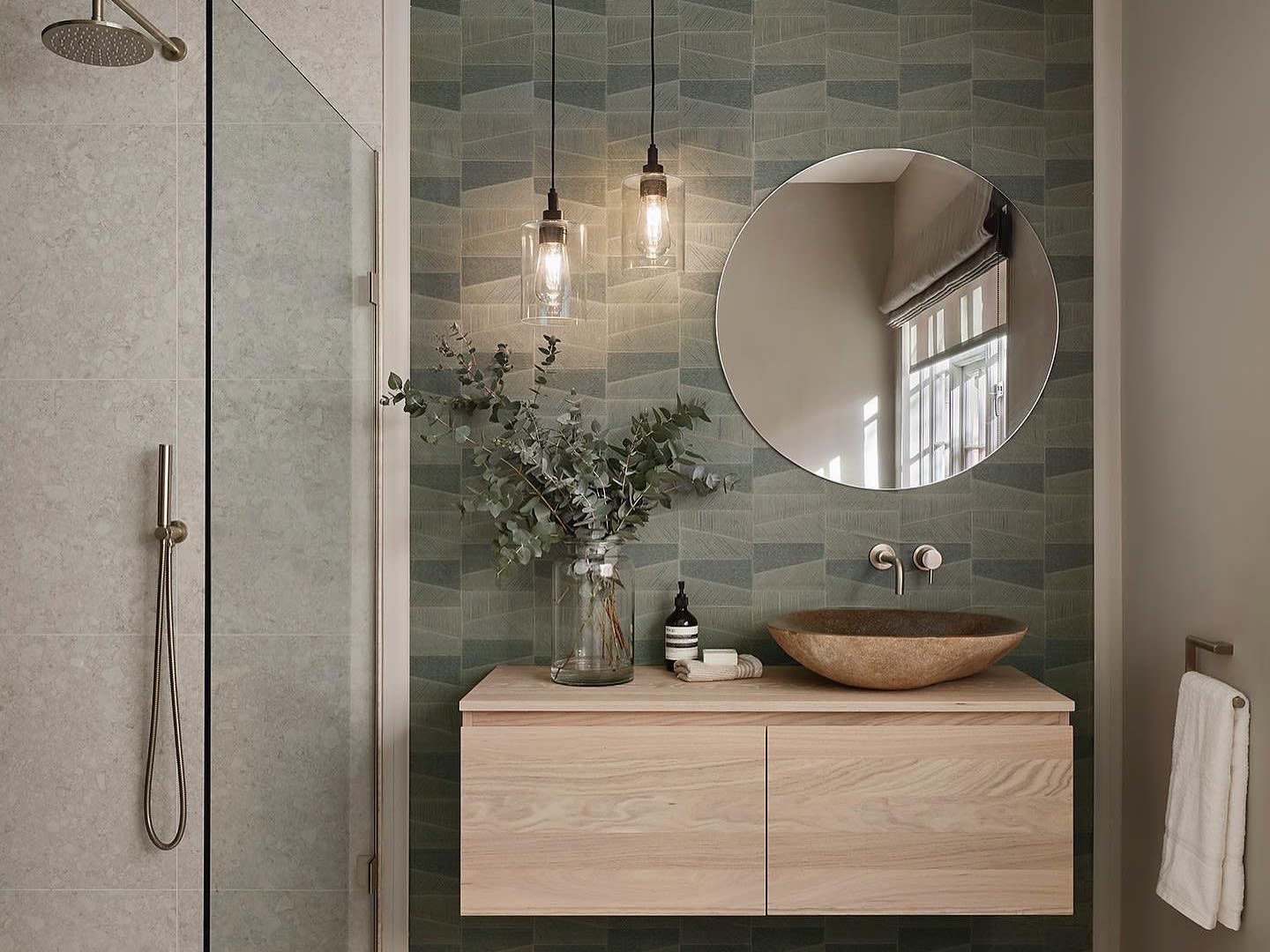 Soft sage tones paired with light wood and minimal styling create a calm atmosphere in this stunning bathroom featuring our Calder pendant lights. Design by Five Sextillion.
Sleek, statement green cabinets add a fun twist to this sophisticated modern kitchen. Our Kigoma wall light elevates the space with its contemporary design. Design by INTO Interior Design.
Statement Moody Tones
Statement rich, moody tones took over homes this year. Popular takes on this trend saw painted kitchen units, dark walls and ceilings and statement furniture.
Statement rich forest green cabinets and brass accents add to the charm of this characterful kitchen featuring our Telal wall light. Design by Both Minds Design.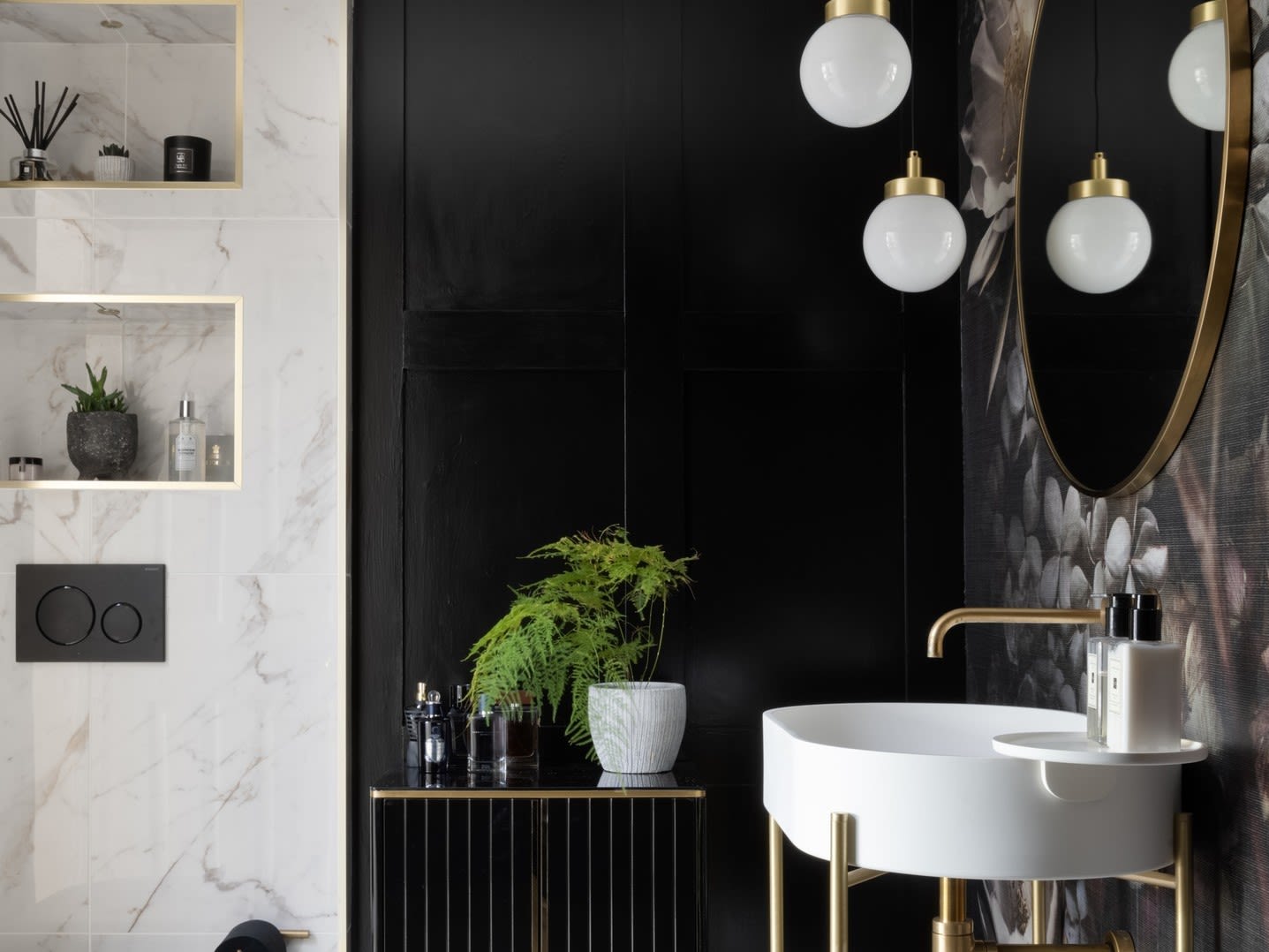 A panelled black feature wall gives this ensuite an intimate but mysterious feel. Our Jordan pendant lights add to the unique ambience of this space. Design by West One Bathrooms.
Sustainable Interior Design
Sustainability is more than a trend. It is a movement that aims to protect our environment. One way the sustainability movement is making its way into homes is through light fixtures made from natural, sustainable materials.
A cosy, traditional style bedroom with neutral tones, blue accents and mixed textures and patterns featuring our Osier ceramic pendant light. Design by Nicola O'Mara Interior Design.
Statement Wallpaper
Statement wallpaper has been extremely popular this year, adding character to interiors with bold colours, intricate designs and patterns. An interesting take on this trend saw statement feature walls and artwork inspired designs.
A moody home library with statement floral wallpaper, bold furniture and brass accents. Our San Jose wall lights add to the unique style of this space. Design by Squid and Goose.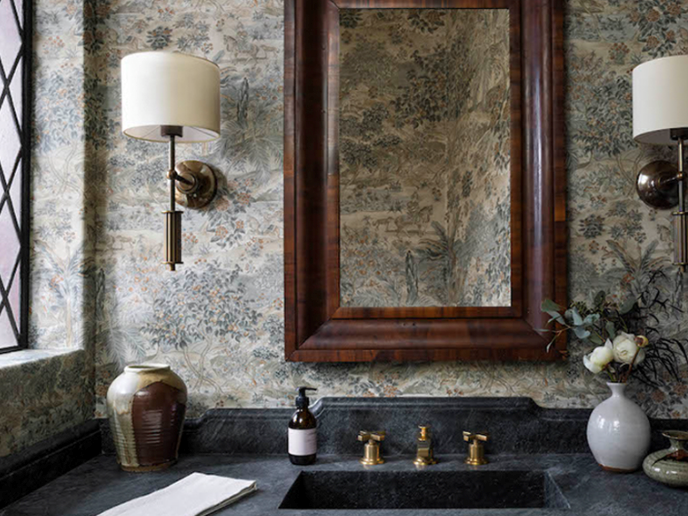 This traditional bathroom oozes character with vintage floral wallpaper and original feature window. Our Gorey wall light adds to the traditional style. Design by Annabode Interior Design.
Statement Lighting
Statement lighting has been a staple trend in interior design, acting as the "jewellery" of a room. Statement chandeliers can have a unique presence in interiors, elevating spaces and creating atmosphere.
A luxurious entrance with a monochromatic colour scheme and a modern appearance. This customised Arizona chandelier elevates the space. Design by Love Interiors.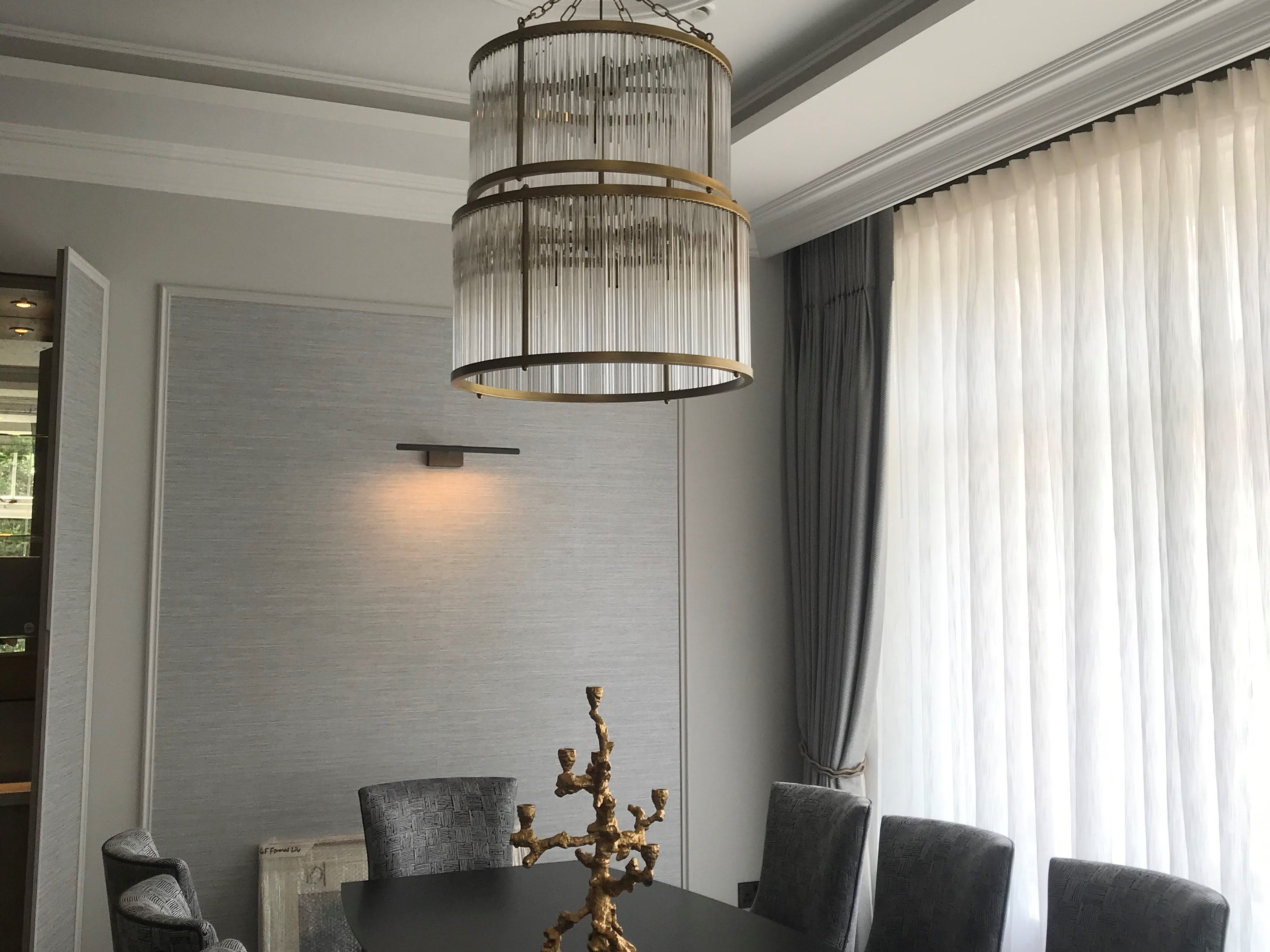 A modern dining room with soft grey tones and an ornate ceiling that creates a luxe vibe, featuring a bespoke Caledon chandelier. Design by Sara Cosgrove Studio.