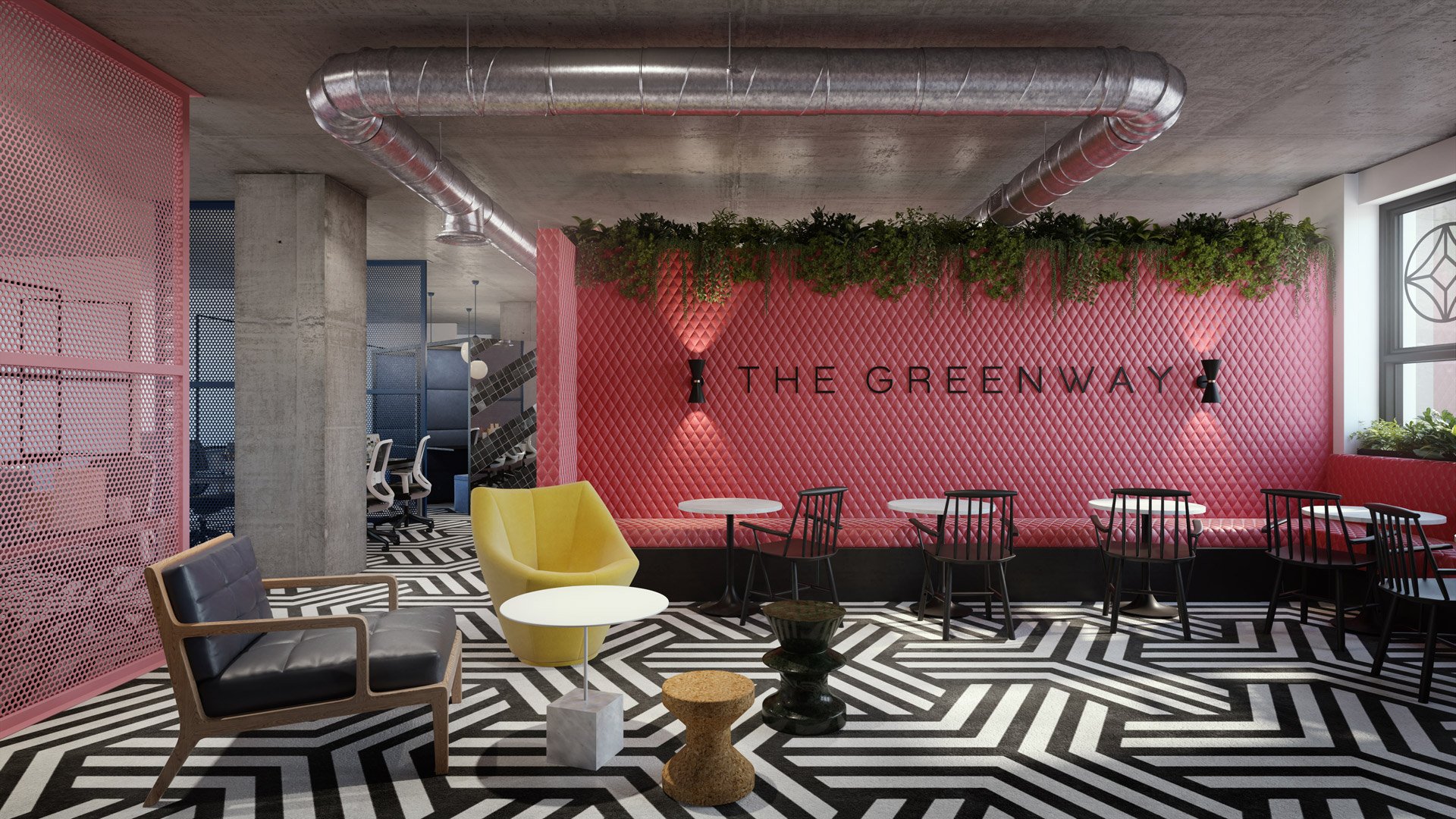 Our lights cultivate creativity at The Greenway, Dublin
The Greenway is a young and vibrant co-working space in Dublin's St Stephen's Green. The co-working space – created by Iconic Offices - offers anything from floating desks and dedicated desks to full office suites. Kingston Lafferty Design devised a design concept to showcase The Greenway's creative atmosphere, creating a luxurious, sophisticated and playful space. From this design concept, 3D Design Bureau created these stunning 3D renders that feature three of our standard light fixtures.
Our Yaounde chandeliers and pendant lights add a modern feel to the social areas of The Greenway The Greenway has a post-industrial feel and our Cairo contemporary wall lights reflect this industrial aesthetic. A powder-coated matte black finish adds a touch of sophistication to the space. Our Yaounde traditional chandeliers are the perfect addition to social areas in The Greenway, providing effortless accent lighting with a warm soft glow. Kingston Lafferty Design also used our Yaounde pendant lights in satin brass to complement our Yaounde chandeliers, creating an overall modern look and feel to this energetic work space.
Our Yaounde chandelier brightens the canteen at The Greenway.