An ensemble of opal glass shades at the finely tuned Noizé restaurant, London
Mathieu Germond, the previous manager of Michelin starred restaurant Pied à Tierre, has opened his first restaurant, Noizé, on Whitfield Street, Fitzrovia. The vision for this restaurant stems from Mathieu's childhood memories spent at his grandparent's farm in the tiny French village of the same name. The vision was realised by interior architects A-nrd in London.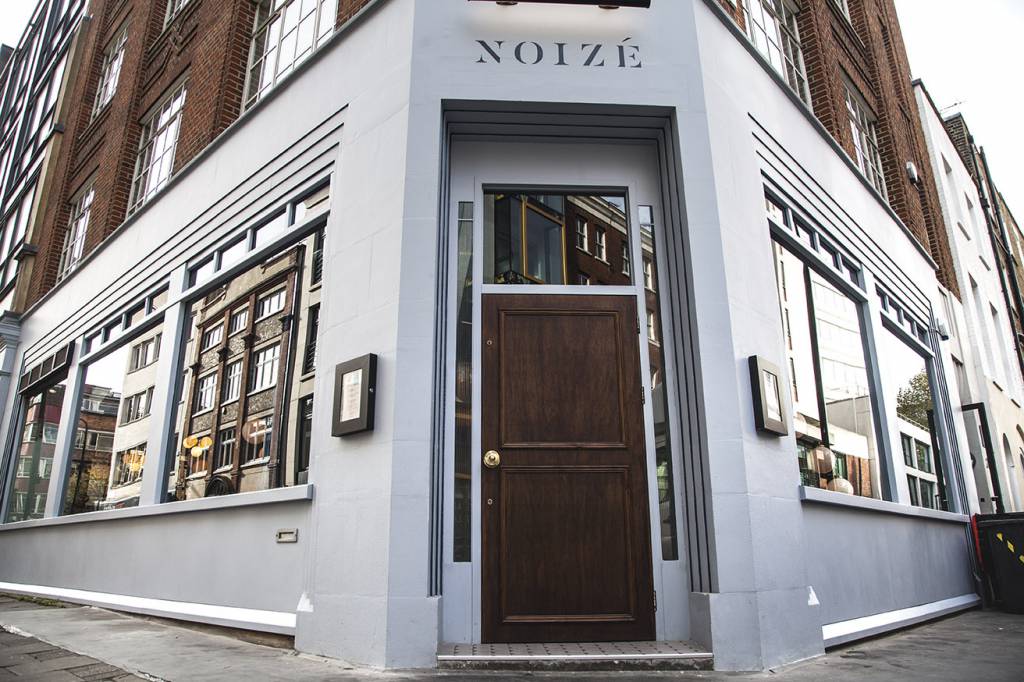 The front entrance of Noizé Restaurant Noizé opened its doors in October 2017 and is home to head chef Ed Dutton, who has vast experience in French cuisine having previously worked at both Pied à Tierre and Pied Nus restaurants. Accustomed to a culture of sharing good food and good wine, Mathieu's aim was to bring this culture to his London-based restaurant and re-create the sensations and tastes experienced in the French
village.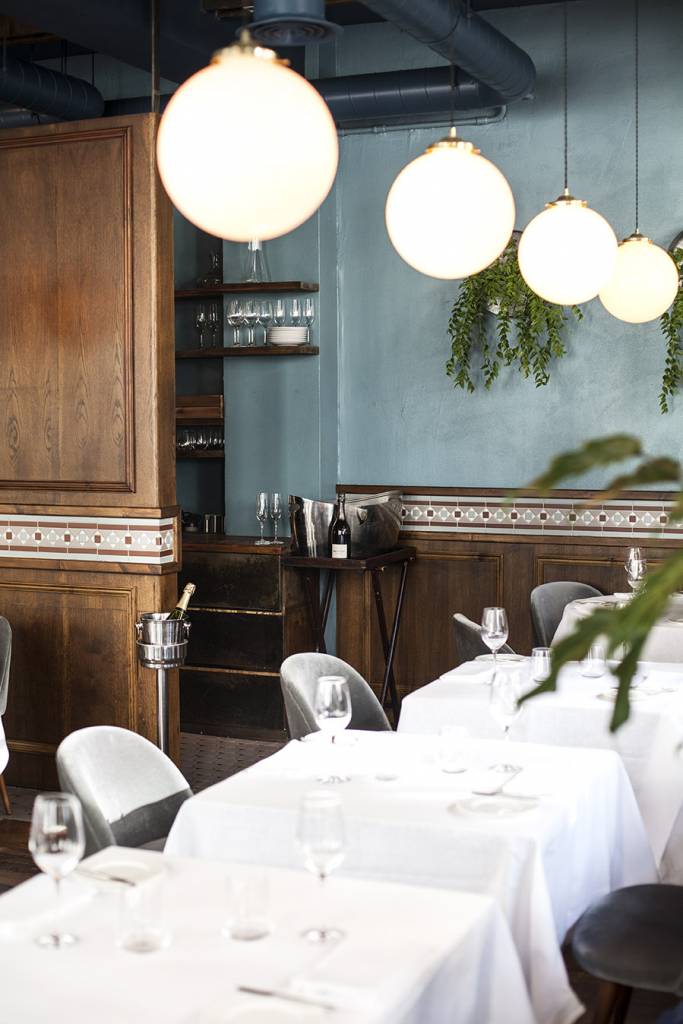 Our
pendants reflect on the traditional crisp white table linen At Noizé, diners can enjoy the best of Loire Valley cuisine, with a seasonal menu in a cosy, relaxed environment. Delicately hung across the dining room, is our Gentry and Yaounde pendants creating a cosy and relaxed environment where customers can enjoy the impressive wine list. This environment is enriched with opal glass lamp shades that create soft, warm ambient light, providing an understated look to the restaurant's interior. These pendants beautifully complement the lush greenery and colour scheme of the restaurant, which ensures a profuse French culture is still felt throughout.
Our pendants complement the lush greenery of Noizé Our stunning Bellavary chandelier effortlessly acts as a focal point in the centre of the dining room, reflecting on the traditional crisp white linen drapped over the tables below. This polished brass chandelier features three arms that gently support three globe glass lamp shades. This simple yet refined chandelier adds radiance and charisma to the restaurant, supporting Mathieu's vision of Noizé that includes an abundance of French rustic charm and convivial atmosphere.
Our Bellavary chandelier acts as a focal point in the dining area