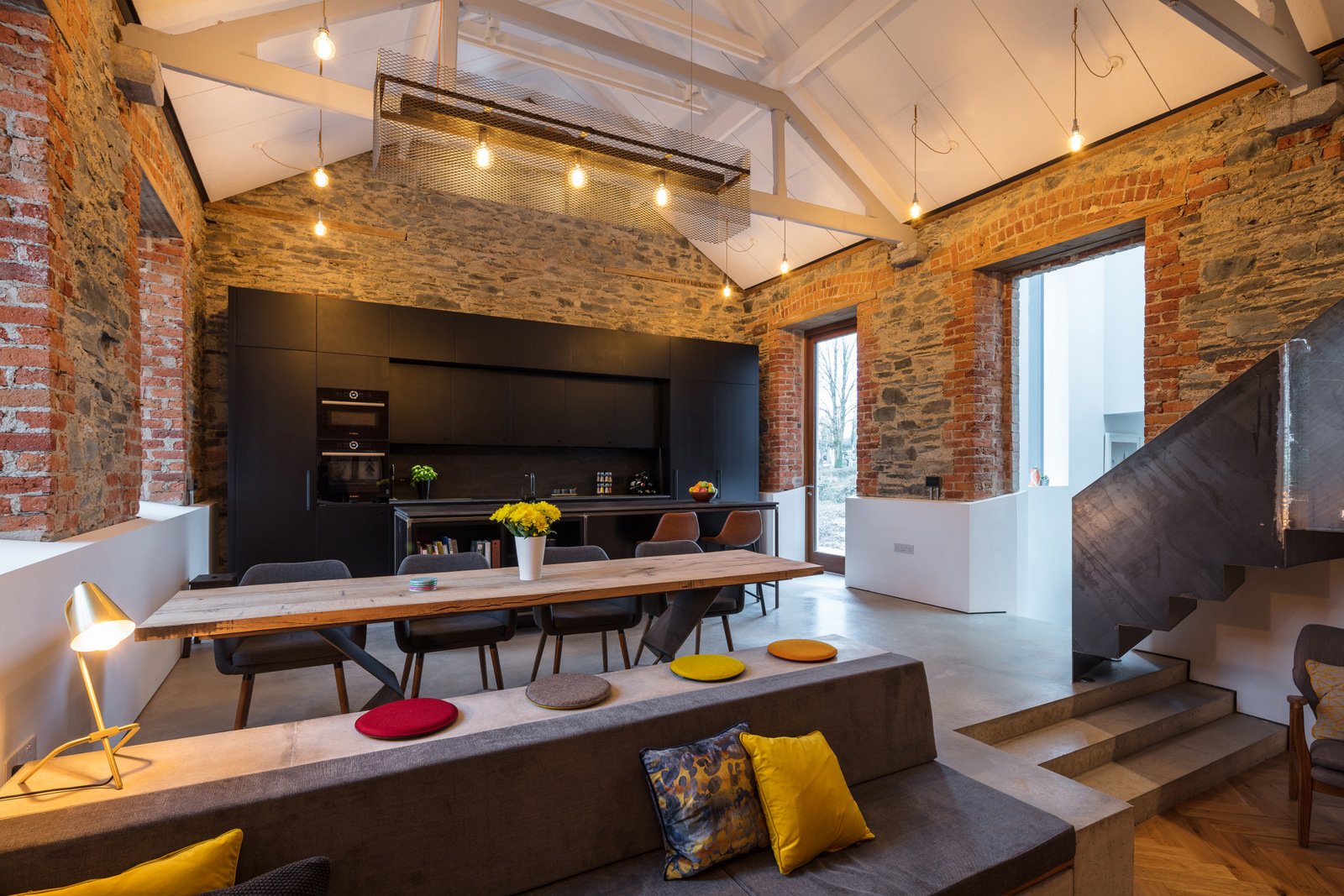 Industrial lighting helps mix old and new at the restored Killygarry School House
The old Killygarry School House, Co. Cavan was a significant project undertaken by Irish architects Craftstudio Architecture. Their project to refurbish, extend and convert the abandoned 1894 national school to a modern family home was featured on RTÉ ONE's The Great House Revival.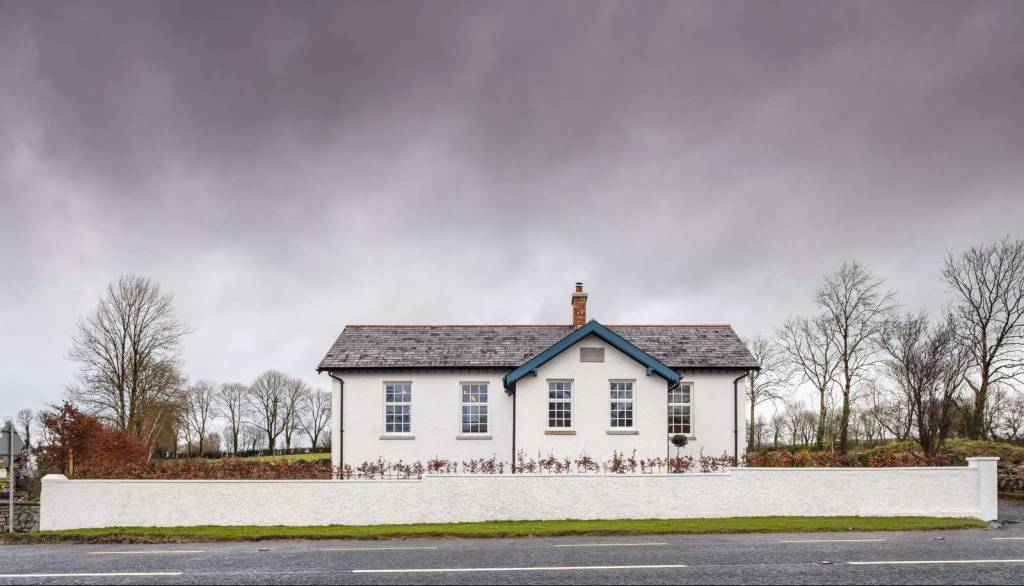 The front of the restored Killygarry school house With a new, modern extension retracted behind the formality of the old building, Craftstudio has ensured that the presence of the authentic school setting is still felt with the new extension configured to remain subordinate to the original building. The larch-clad extension forms a large and dark geometric shape that is partially hidden from the public domain.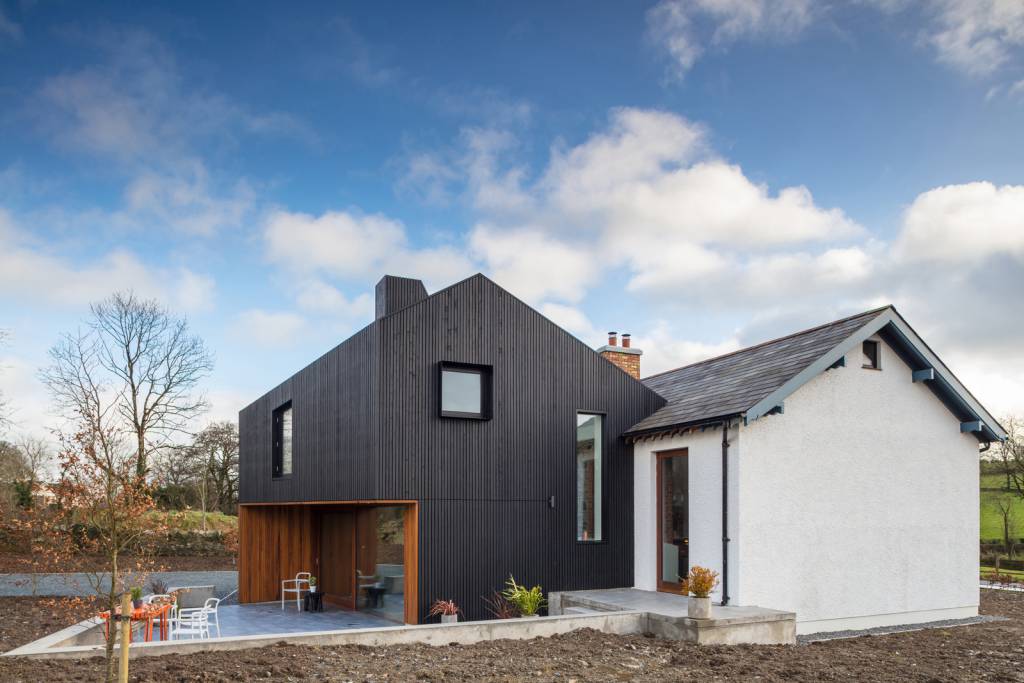 The modern extension behind the old building A bright and modern living space in the new extension is intrinsically linked via existing opes in the original stone and brick rear facades of the preceding large classroom. To facilitate this modern take on an old country school house, our Osson pendant light was suspended above the large living space. Powder-coated in yellow, this modern yet industrial-style pendants provide a contemporary touch whilst maintaining the authentic vintage feel of the school house.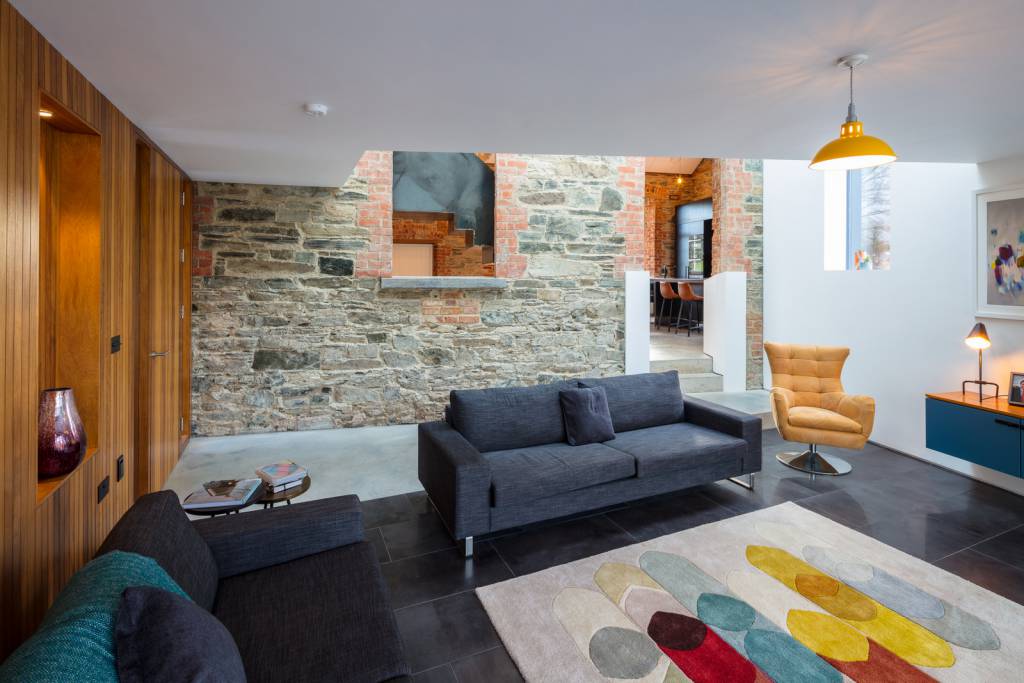 Our Osson pendant light provide a contemporary touch to the living space The floor level of the main living space was raised to allow views from the kitchen and dining area, with a double height volume between to draw light into both areas. Our Astana table lamp helps illuminate these views. With a matte black finish this modern table lamp adds a refreshing perspective to the overall design by creating a strong statement within the classic, contemporary living space.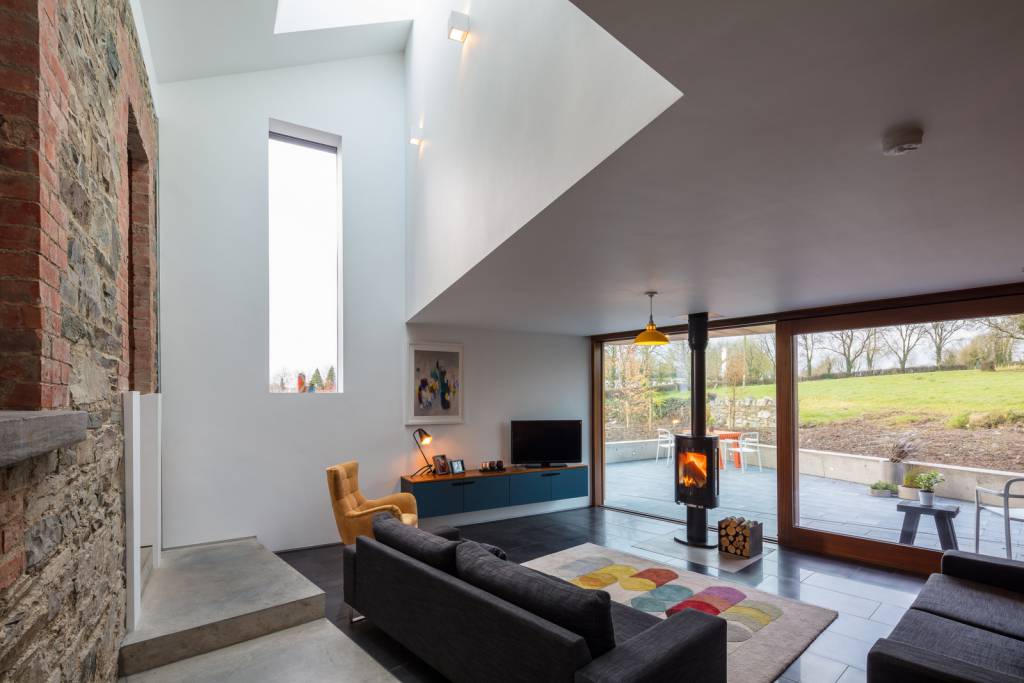 Our Astanna table lamp with a matte black finish illuminates views of the dining and living area. In order to help convey the rustic charm and industrial aesthetic of Killygarry School House, we manufactured this large three-light mesh pendant to specifications provided by Craftstudio. This unique light fixture - which that measures 1.8 metres in diameter - is elegantly suspended in the contemporary kitchen and dining space with a raw steel ceiling plate and a 2.5 metre drop. To complement this bespoke fixture, our Lome vintage braided pendant lights hang effortlessly from the same double-height ceiling with a polished chrome finish that accentuates and complements the décor of the area below.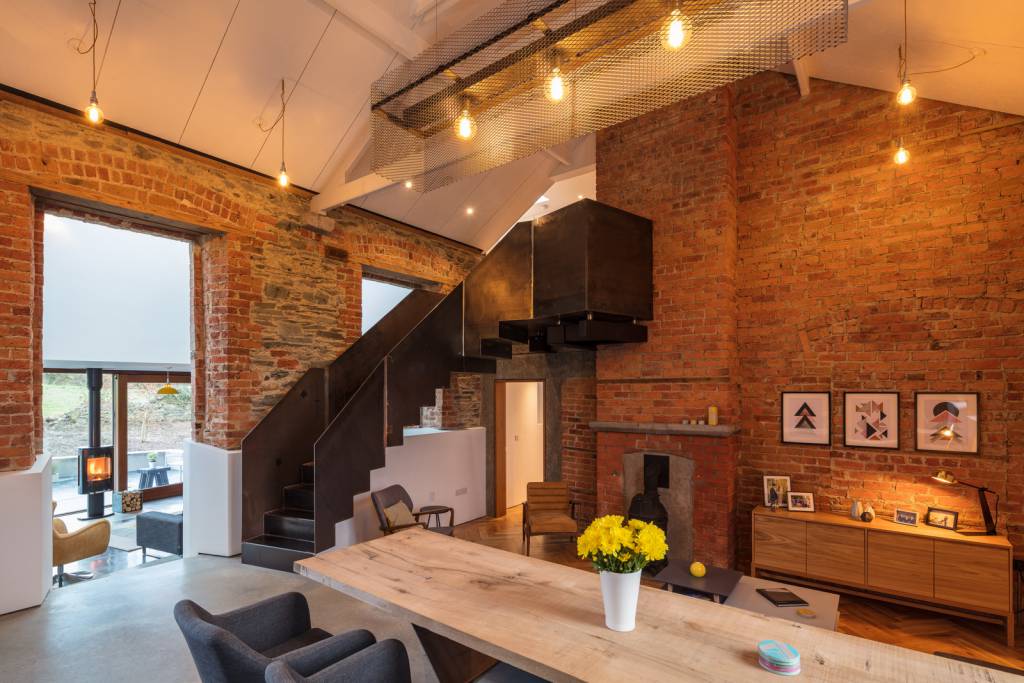 Our Kingston table lamp positioned beautifully on the wooden table top. To complete the look of this modern dining area, our versatile Kingston table lamp is positioned on a beautiful wooden table top beside the original stone and brick wall. This table top is the perfect platform for this stylish lighting accessory, adding sophistication to the surrounding stone and brick wall with an adjustable arm that allows light to be directed to a precise area.