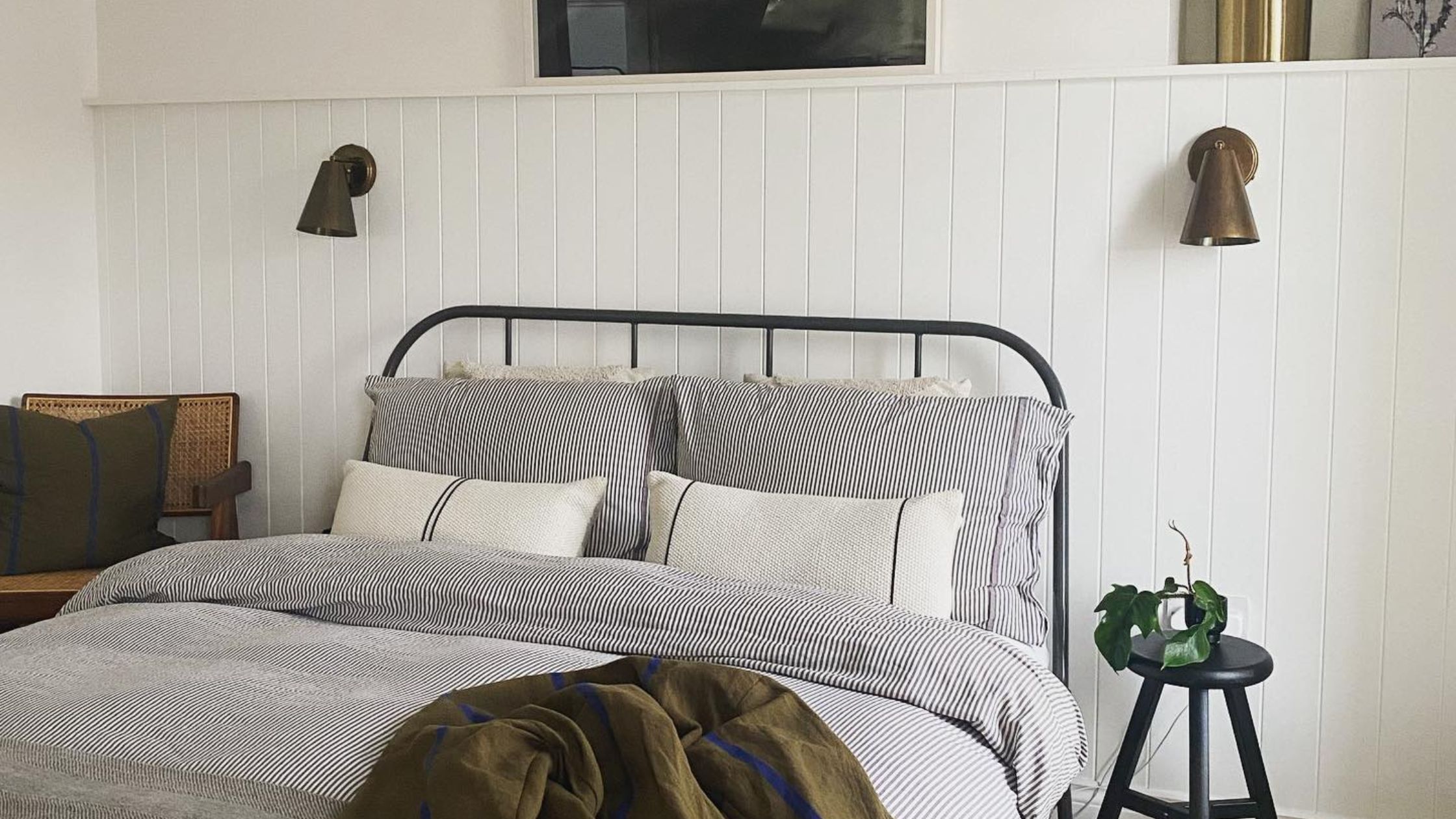 Six Ways to Banish the January Blues in Your Home
When the Christmas decorations come down, does your home feel cold and uninviting? We have put this guide together to help you brighten your home in the New Year.
Curating the perfect Christmas décor that makes your home feel cosy and welcoming to celebrate the most wonderful time of the year is something we all enjoy. It can be disheartening to be met with an interior that feels empty and bare come January.
1. Lighting
Lighting is the secret to creating a cosy feel. Layering task, accent and ambient lighting will brighten your home and help banish the January blues. Illuminate your space with ceiling lights, wall lights, table lamps and floor lamps to create a bright and inviting space that will make your home feel cosy all year round.
Choosing warm lighting will help create a welcoming atmosphere. Read our guide to colour temperature to learn more.
Our Moya wall lights and Gentry globe pendants in cosy kitchen. Design by Laura (@mo_theach) on Instagram.
2. Colour
A fresh coat of paint can give your room a new lease of life. Warm hues such as reds and oranges will give your home a cosy, inviting vibe while rich tones such as deep navy blues and forest greens will elevate your space and can create a more intimate atmosphere. Add inspiring patterns to create a welcoming and intriguing ambience.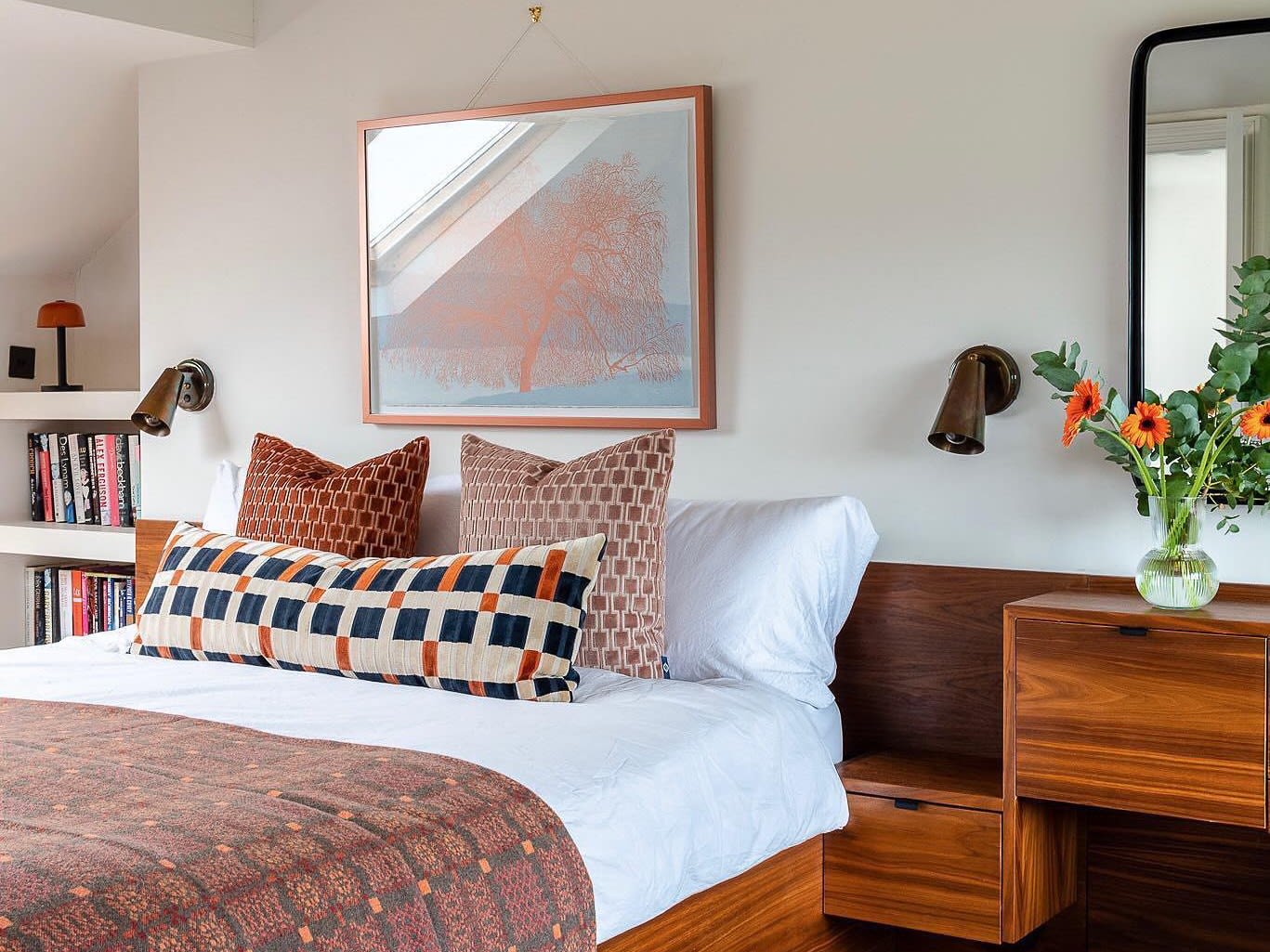 Our Cashel wall lights in loft bedroom with warm tones. Design by House by Mia.
3. Soft Furnishings
Layering soft furnishings such as blankets, cushions and rugs will give your interior a very cosy feel. Curtains and blinds help keep the heat in and create snug spaces.
Our Moya wall light in layered living room. Design by Ashen and Cloud.
4. Mixed Texture
Mix luxurious velvets, linens, leather and furry fabrics to create a unique space that oozes comfort and style. Mixing textures adds interest to interiors. Create a tactile touch with a variety of glass, wood and metal furniture.
Our Malabo pendant light in cosy coastal bedroom. Design by Nicola O'Mara Interior Design.
5. Style Your Space
Style your space with candles, books and pictures to give your space personality and character. Add life with plants and flowers to make your home feel fresh and inviting. To provide a welcome splash of greenery that enhances the cosy sensation, use creative planters and macrame plant holders to add another element of texture and charm.
Our Cairo chandelier in modern kitchen. Design by Geri Designs.
6. Dress Your Walls
Bare walls can make spaces feel cold and sterile. Dress your walls with artwork and mirrors to invite interest and inject personality and warmth into your home. This layered look will elevate your home and give it its own distinctive vibe.
Our Dublin picture light in hygge living room. Design by Isobel Waine.