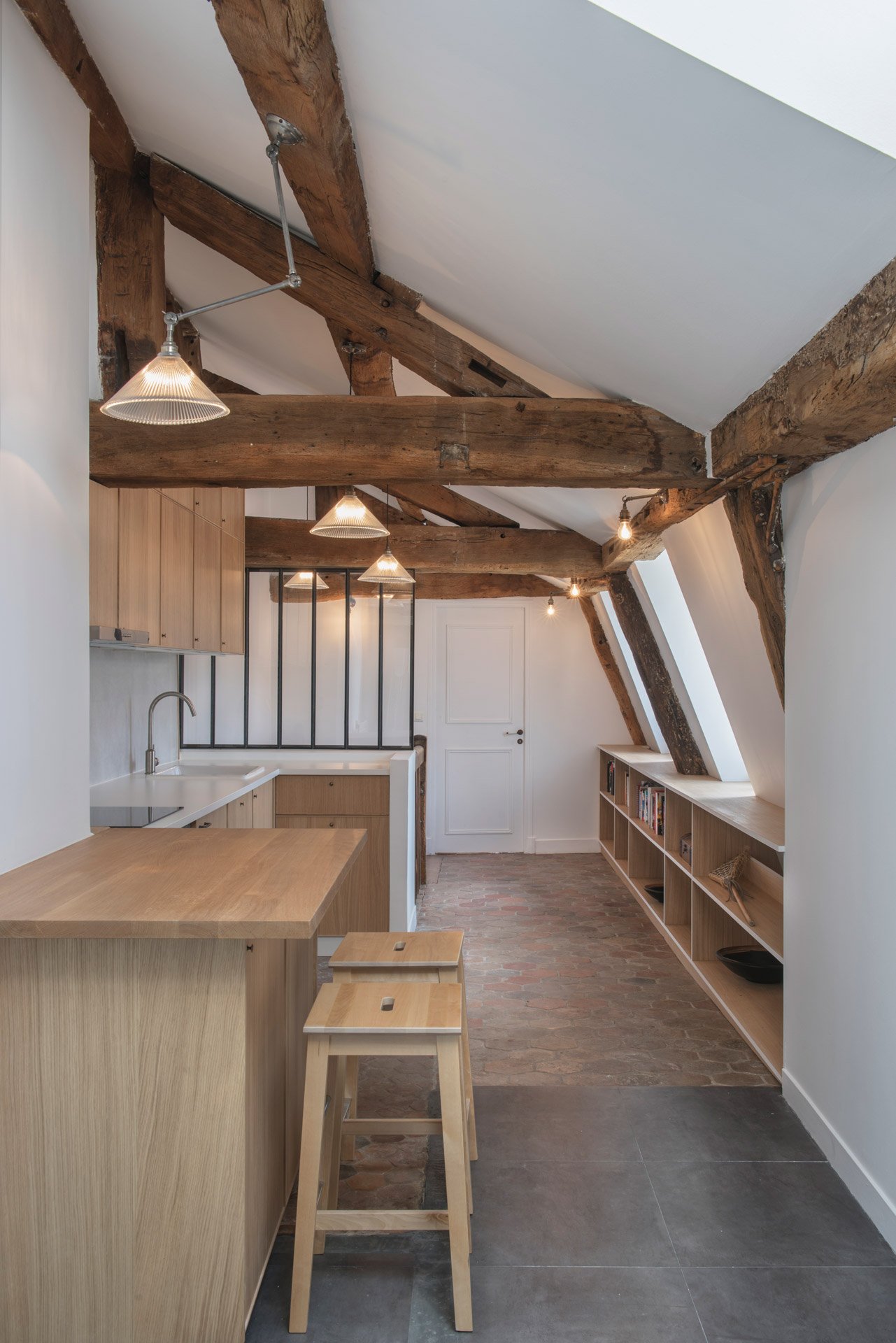 Prismatic glass shades help bring this rustic Parisian apartment to life
Our Lyx adjustable picture lights featuring prismatic glass shades are beautifully suspended from the rafters of this rustic Parisian rooftop apartment. Interior designers Atelier ÈS refurbished this charismatic apartment, adding smooth finished wooden décor to contrast with the original roof beams that showcase the integral beauty of this classic design.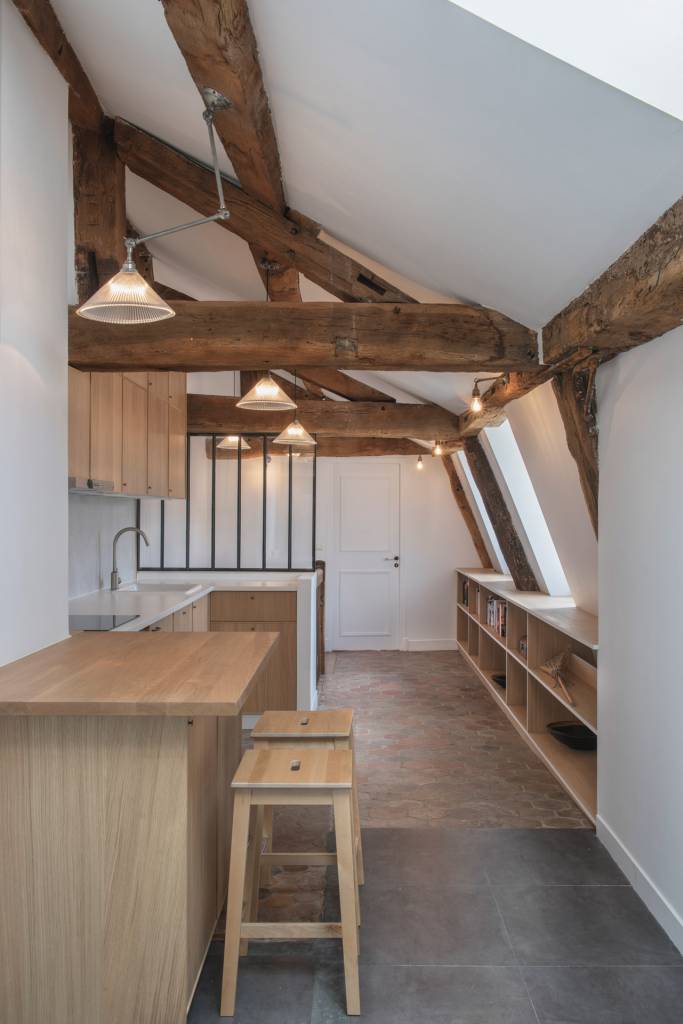 Our Lyx adjustable picture lights illuminates this rustic Parisian apartment.
Our Lyx picture light features a decorative adjustable arm with three pivot joints that direct light exactly where needed, effortlessly adding an industrial-chic style to the dining area of this apartment. The clear glass prismatic shade refracts light resulting in strong illumination, bringing the rustic charm of this apartment to life.
Image credit: Yosuke Kojima