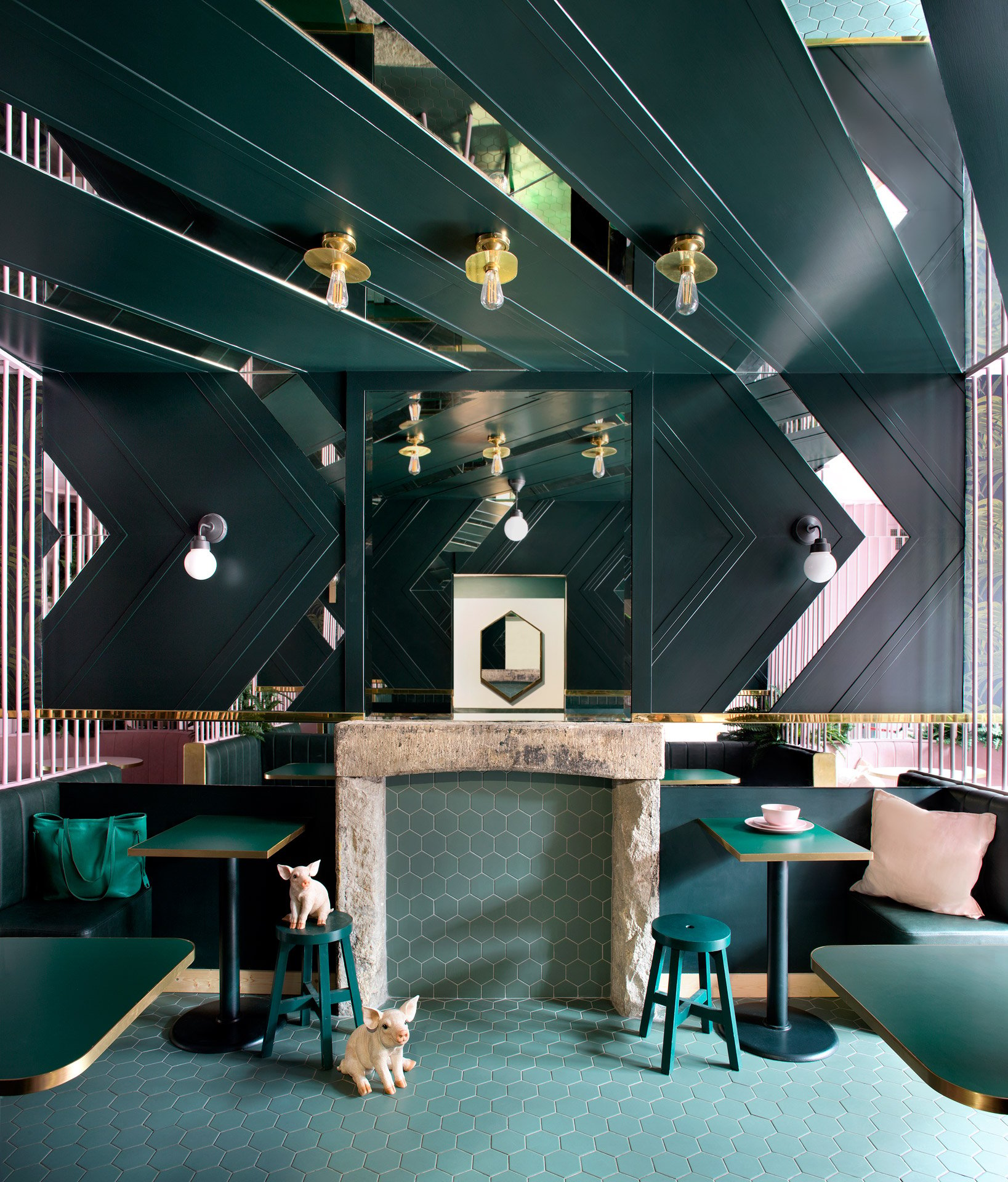 Our Kigoma ceiling lights feature in the bold and beautiful Pot Bellied Pig, Dublin
Pot Bellied Pig is one of the newest additions to the bustling brunch and café culture taking hold in Dublin. Kingston Lafferty Design created a design concept that reflects the youthful components of this café. Incorporating stylish and cohesive colours and shapes, the Dublin based interior designers created a fun, colourful and quirky vibe in the Pot Bellied Pig to excite the young, professional clientele. The café certainly stands out in a highly competitive brunch market. Kingston Lafferty Design used a selection of tiles, brass, velvet and leather to add texture to the overall design. The café itself features a long, narrow frame with installed seating booths to create a cosy, intimate atmosphere. As natural light is limited in the café, the overall design concept features mirrors to allow light to bounce and reflect around the interior space. Our sophisticated Kigoma ceiling lights are suspended above the comfortable seating area, creating a light ambience with a warm, soft glow that effortlessly illuminates the area.
Our Kigoma ceiling lights create a warm, soft glow in the Pot Bellied Pig.