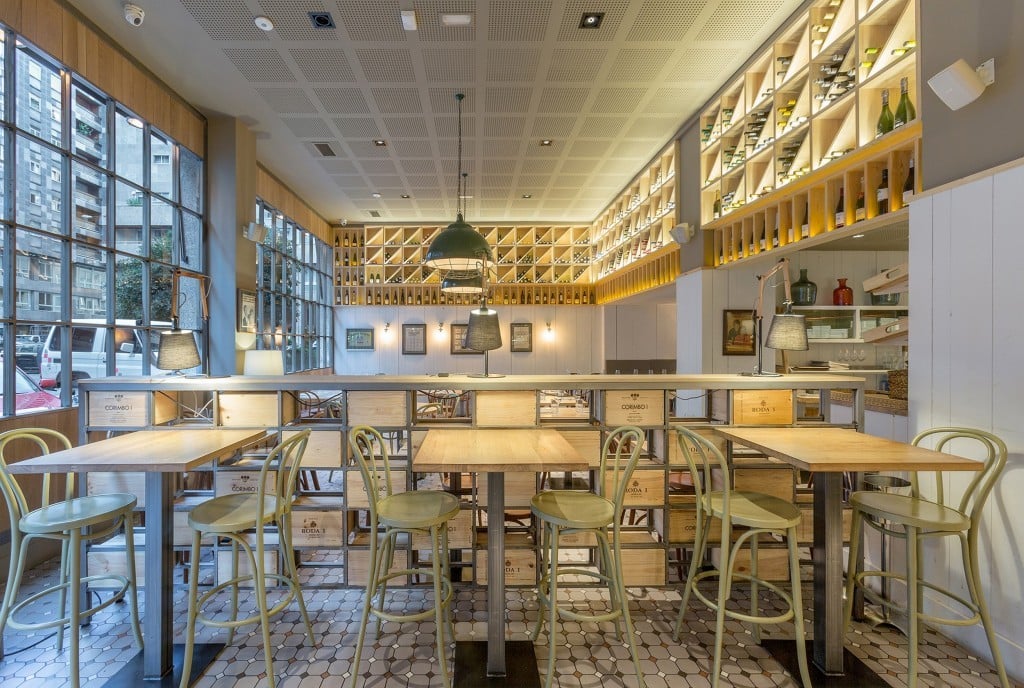 How to choose café lighting to create the right first impression
First impressions matter. Clever café lighting helps attract customers and establish your identity. Here's three simple tips on choosing café lighting.
First impressions count, and clever café lighting draws in the casual passer-by while making a statement about your café's identity. Interesting and inviting lighting designs should be selected to grab the attention of your potential customer and welcome them inside. Once inside, your interior design and additional lighting features will demonstrate your unique style and personality.
Traditional chandelier from Mullan Lighting in Bedlam café, Dublin.
By utilising the power of lighting as a café owner, you can make a statement about who you are and what you represent. Customers who are attracted to that personality will not only be intrigued to venture inside, they'll happily become regulars and recommend your place (and your amazing food, drink and service!) to their friends. There are a number of lighting options you can choose for your cafe, but popular solutions include pendant lights, wall lights and picture lights.
Pendant lighting
A row of pendants along the cafe window is a fantastic feature to draw attention and highlight the cafe. And pendants also work well above the counter/service area as they enhance food displays. Some popular pendant lighting styles include: Recycled cardboard pendants – these stylish and funky designs make a great feature and look cool in cafés and bistros. Industrial style pendants – usually constructed from materials like aluminium, Holophane glass, copper and brass, these pendants recreate the feel of a Parisian café or an American diner.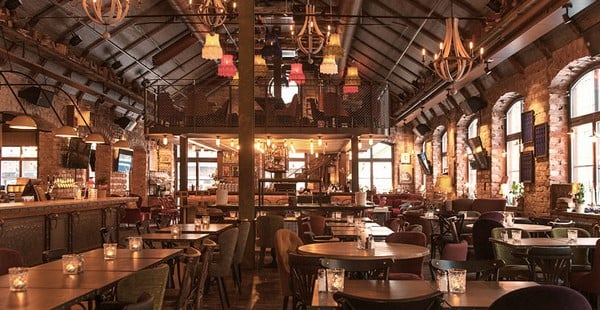 Cobal cage pendant from Mullan Lighting in this café Modern pendants – for a more sophisticated and sleek café design, opt for the more minimalist modern-style pendants finished with powder coating or reflective metallic surfaces.
Wall lighting
Wall lights strategically placed above seating areas provide customers with sufficient light to read without disturbing the ambience of the area.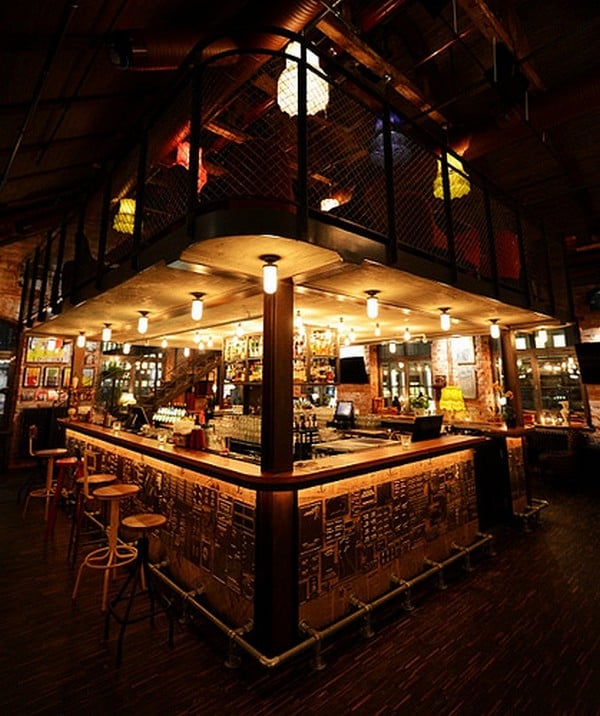 Scissor-arm wall light from Mullan Lighting
Picture lighting
Highlight the unique paintings, photos and posters around your walls with a long picture light or swivel poster light. You can also use picture lighting to highlight your menu board.