Five simple restaurant lighting design tips that everyone should follow
Restaurant lighting impacts greatly on dining experiences. Here are five lighting design tips to help create the correct ambience in your restaurant.
The value of a well-designed lighting scheme is one of the most overlooked design elements within an establishment, but can greatly affect a customers dining experience. Lighting in restaurants serves a number of purposes: it must enhance the mood within your restaurant whilst being functional enough for your staff to work in, without interfering with the ambience. Effective illumination in a restaurant will reinforce the design theme and contribute to the positive impression of a space, which along with good customer service and food can encourage customers to return. A perfect lighting design scheme will have the ingredients of perfectly adjusted lights that serve the purpose of creating a desired mood and fulfilling the restaurant utility.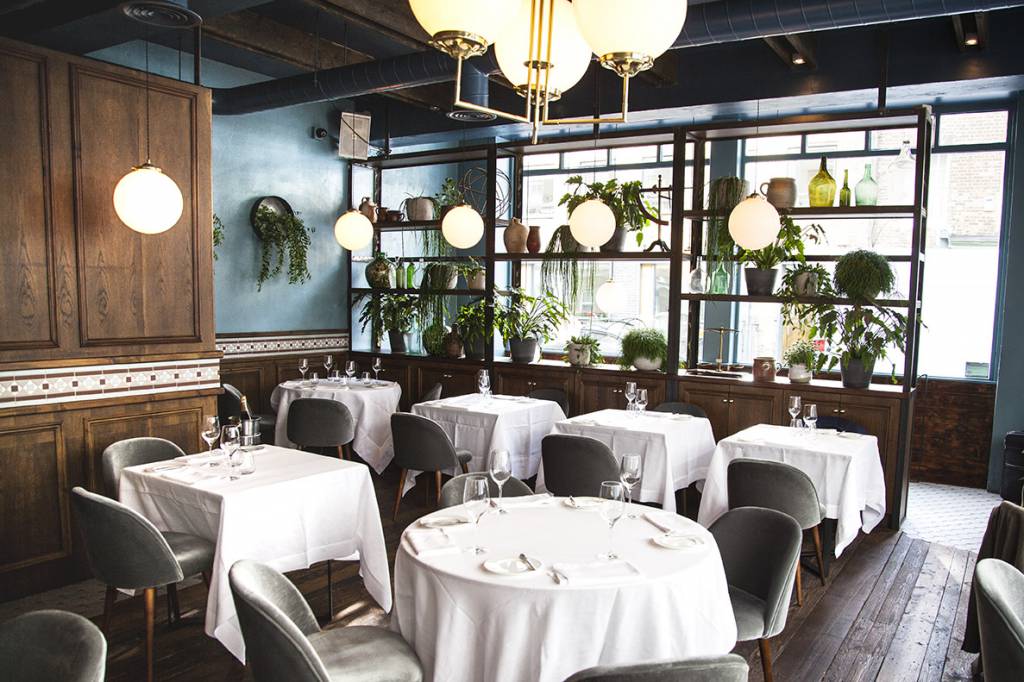 Our Gentry and Yaounde pendants are delicately suspended across Noizé restaurant, London. A number of areas must be taken into consideration when choosing lighting schemes for your restaurant. By following these simple restaurant lighting design rules the process of choosing and installing lighting will be much easier for your business.
Ceiling height
Understanding the parameters and restraints of a room is the first design rule. A high ceiling can make a space seem bigger and help create a more lively atmosphere. In contrast, a low ceiling fosters a more intimate atmosphere. Standard light fittings allow for a one metre drop from the ceiling, however for vaulted ceilings or double height ceilings this may be insufficient lighting at dining level. The height of a restaurants ceiling will determine what light fixture is most appropriate to create the desired ambience.
This bespoke chandelier illuminates the dining area of Jurys Inn, Cardiff.
Lighting control
Lighting control in restaurants is important for safety and for ensuring that different moods are created suitable for the customers dining experience. Creating a light, bright work environment within the kitchen is paramount. There needs to be sufficient lighting for employees to work in a safe environment. Installing lights that are dimmable and direct light up towards the ceiling will ensure a safe work environment without ruining the dining experience for customers.
Highlighting room features
Another consideration is highlighting your dining room's special features. Use directional lighting and up-lighters to highlight points of interest like coving, vaulted ceilings, artwork and so on. This can also make a small space appear bigger by illuminating dark corners and crevices. However, be cautious of glare when choosing feature lighting for objects like glass picture frames. Our picture lights effortlessly illuminates artwork and distributes light evenly to reduce glare.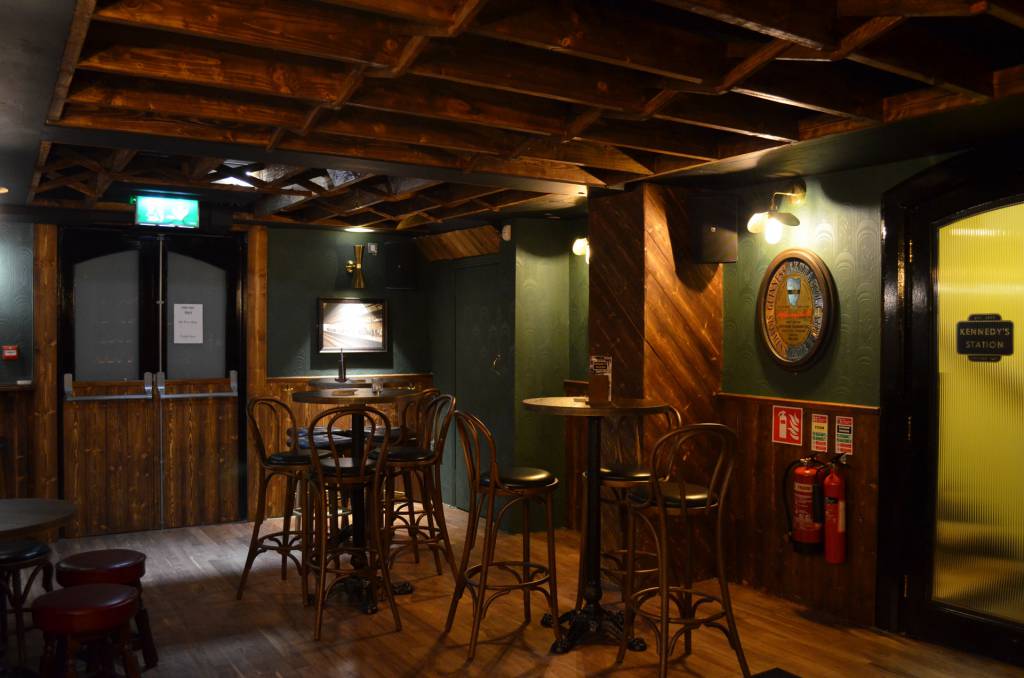 Our Elle picture light illuminates artwork at Kennedy's Bar & Restaurant
Adjustable lighting
Next, consider incorporating some flexible lighting solutions in your restaurant to cope with changes in layout. Track lighting, lights with extendable arms and adjustable pendants will help cater for these changes.
Our Elegance brass pendant light is a striking addition to the intimate seating area.
Outdoor lighting
Finally, think about lighting in your outdoor areas. Outdoor lighting has the ability to attract customers and will be one of the first impressions your guests will have on arrival. Outdoor lights can highlight signs, menus and interesting architectural details, and create an overall welcoming ambience. Outdoor lighting is essential for advertising your restaurant at various times of the day, particularly at night time. It is important that the sign of your restaurant is clearly visible and that lighting is sufficient enough for customers and staff to easily navigate their way around. Your outdoor lighting should be the first step in your customers dining experience. Our Fabo well glass wall light is ideal for illuminating the exterior of a restaurant.
Our Fabo well glass wall lights illuminate the entrance of NOTO Restaurant.
At Mullan Lighting we specialise in crafting innovative contemporary lighting solutions for restaurants throughout Ireland. We work closely with our clients to create the perfect lighting for their establishment. View our restaurant lighting product range.