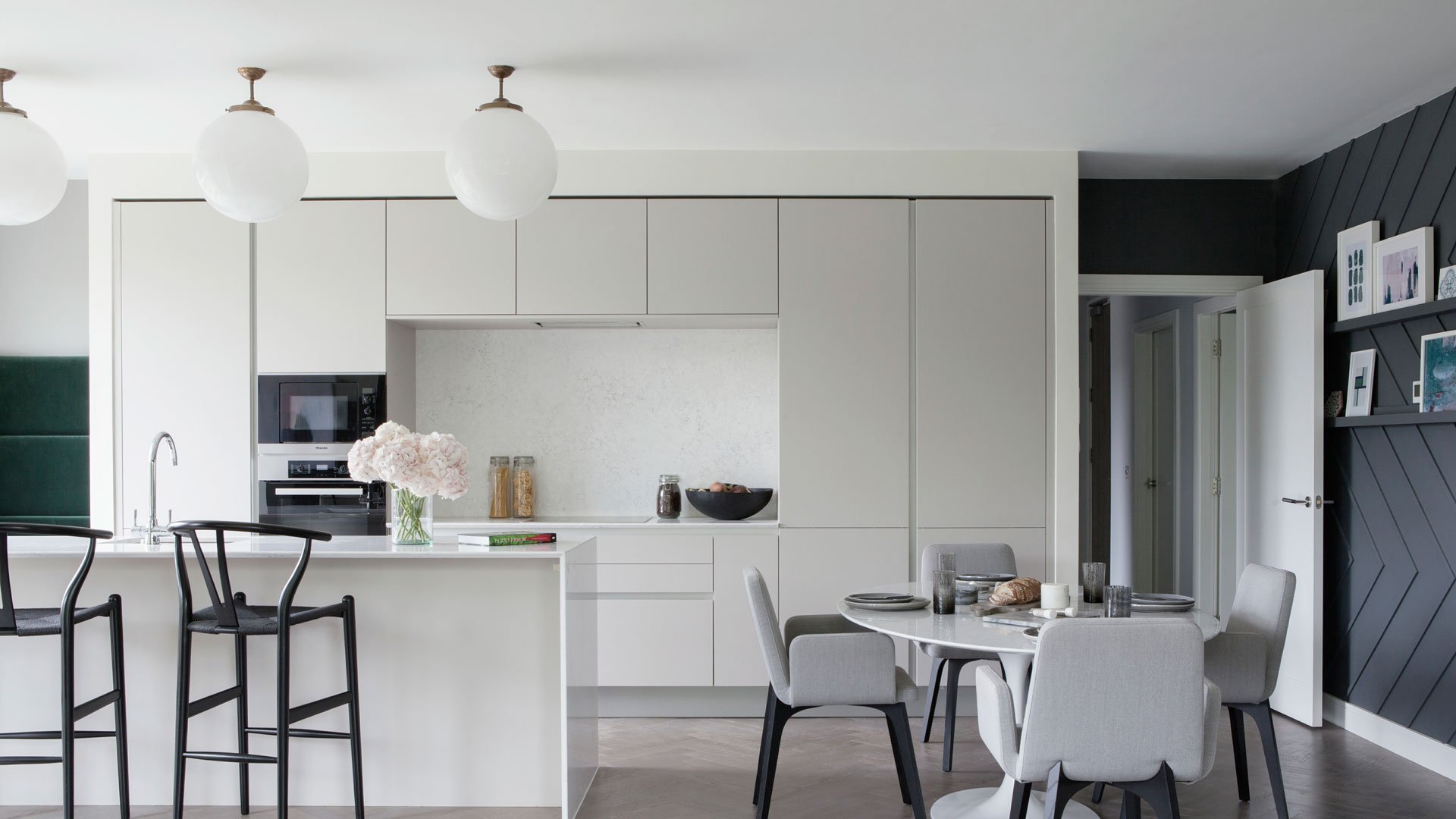 Our Luanda pendants help market the Marianella housing development in Dublin
Marianella is a new flagship development of apartments and houses located in the desirable suburbs of Rathgar, Co. Dublin. Kingston Lafferty Design were approached by Cairn Homes to devise a design concept for this new development. The brief for the design was to create a fresh, modern living space that would appeal to their target buyer. Kingston Lafferty Design has achieved this and more.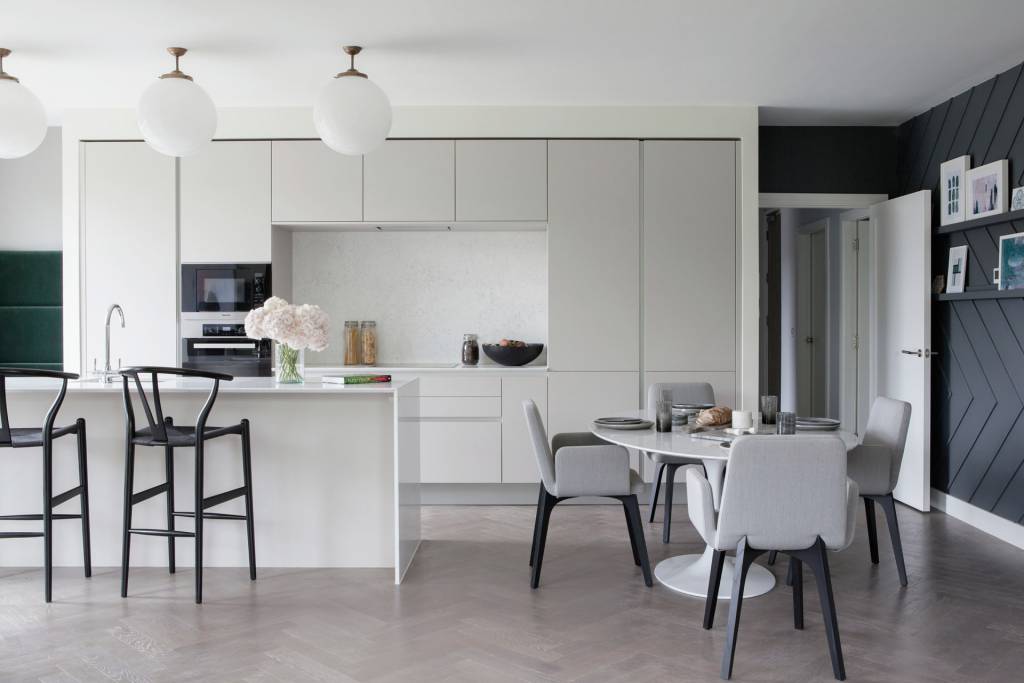 Our Luanda globe bar pendant lights brightens the kitchen area Our Luanda globe pendant bar lights feature in the kitchen space of the Marianella development showhouse. The kitchen space characterises modern charm with a striking monochrome colour scheme that showcases a refined, elegant area. Our Luanda pendants complements the décor, effortlessly brightening the space with an opal glass shade that diffuses and casts soft ambient light above the kitchen island.