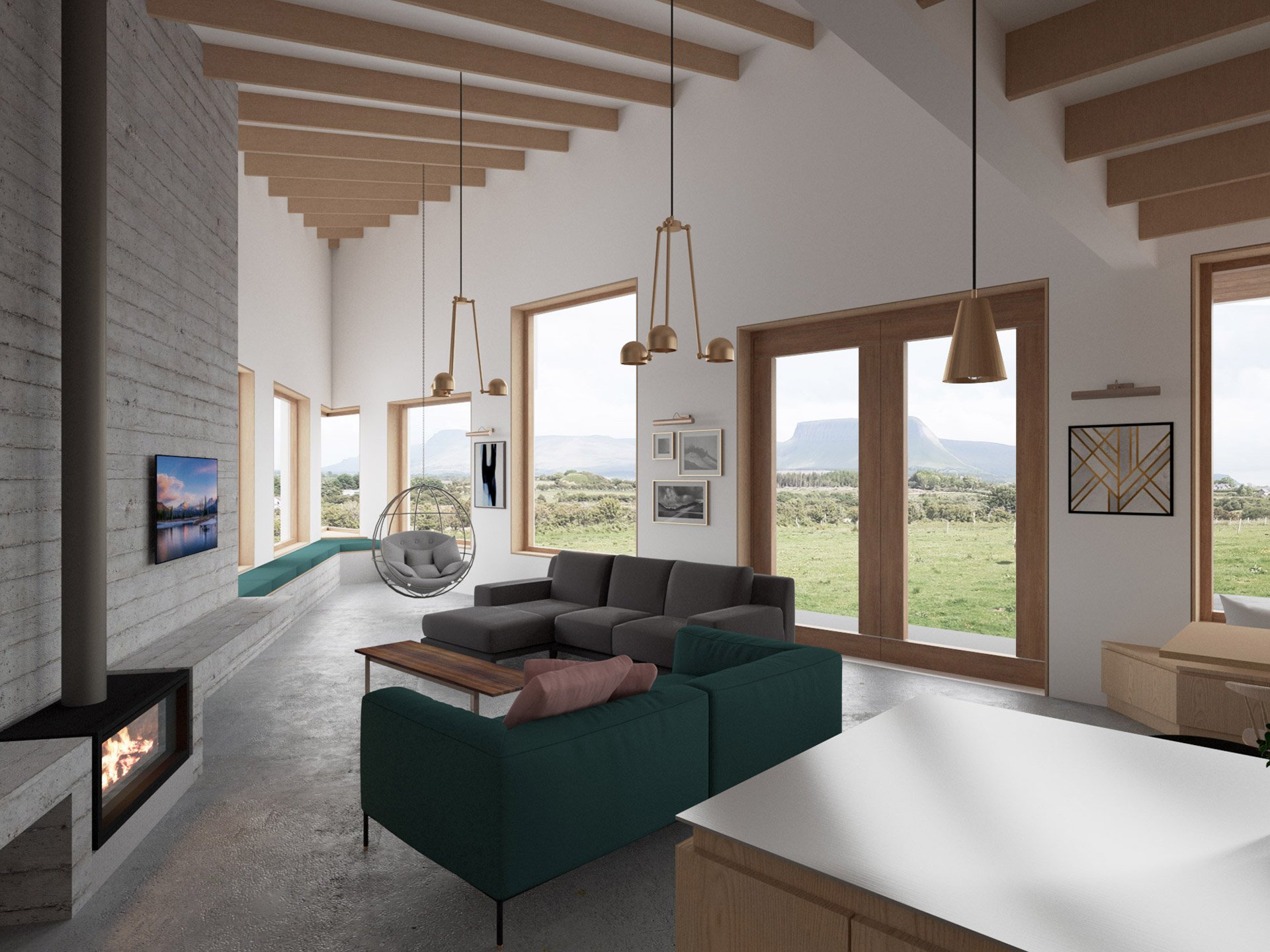 Top Lighting Ideas for High Ceilings
High ceilings can be a challenge when incorporating lighting applications, but they also open up a new world of creativity and the opportunity to do something grand that competes with their enormous elevations.
By integrating the appropriate ceiling lighting with proper placement, it will help to dissolve the vertical monotony and create a close, airless space that feels more like home.
In this post we will share some lighting ideas to help you out in your upcoming projects.
Nagano Sputnik Chandelier
Kaffee Frech, Switzerland by Konigs .
With an eye-catching design, the Nagano chandelier is an update of the sputnik design from the 60's and 70's and fits well as a center piece to any room.
The modern aesthetic and warm glow looks great over a dining table or any large space, and adds distinctive ambiance to any living space.
A blast of modern glamour shines out in all directions from this sputnik light.
Displaying its remarkable complement of bulbs on long stalks, this classic sputnik chandelier sets the tone for a large room or industrial loft to surprise your guests.
Sela Chandelier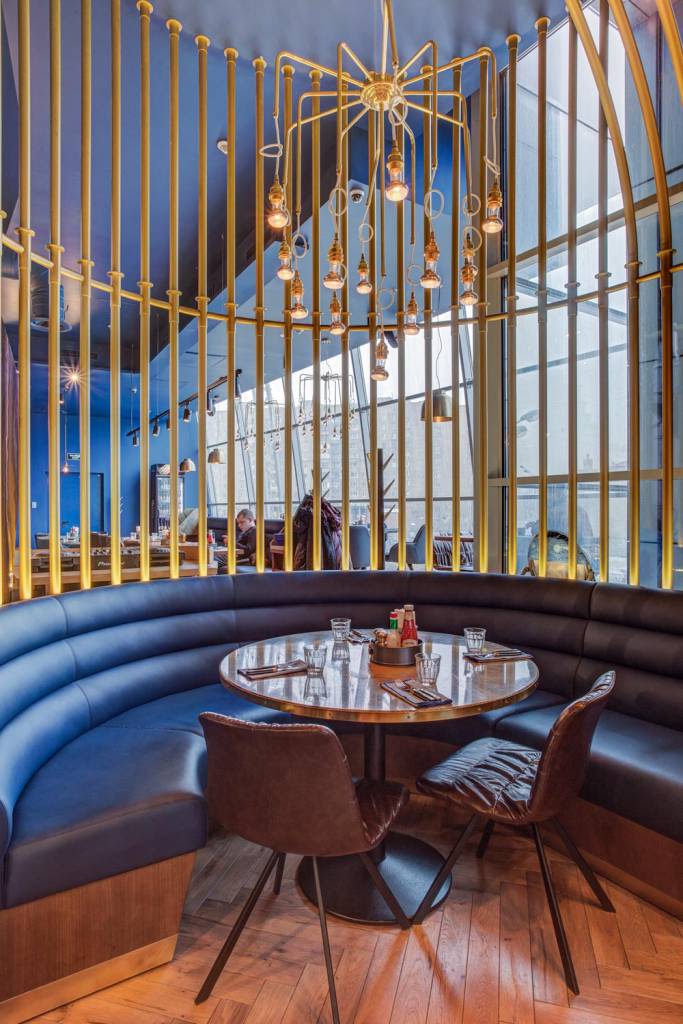 Designed to add style to any space, the Sela chandelier epitomises an elegant and captivating design that transforms interiors with its bold proportions and stunning silhouette.
This thirteen-light chandelier creates a dazzling display while providing plenty of illumination for your dining room, living area or high-ceiling foyer.
Blending modern aesthetic with industrial chic design, this contemporary chandelier offers a retro flair in any indoor setting. Its geometric, multi-dimensional form will elegantly light up any room with modern style.
Lome Cluster Pendant Light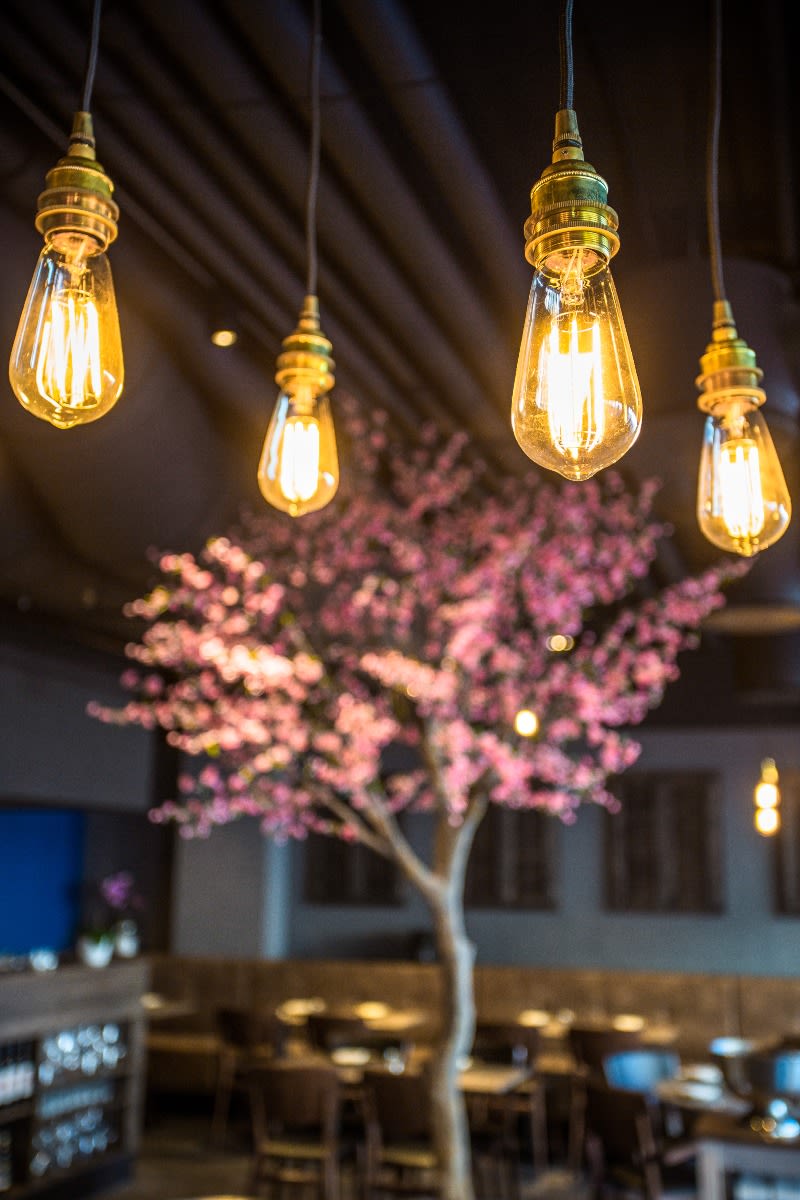 Our 'Lome' cluster in the Hakkaiza Restaurant by Christina Jølsen .Photography by Ihne Bilder.
Designed to showcase the warmth of Edison-style bulbs, the Lome cluster pendant light gives a warm aesthetic impression to your home.
This cluster pendant light is a perfect option for those seeking a vintage accent in a tall hallway or lighting to hang above dining and kitchen tables.
Our Lome cluster pendant light beautifully suspended in this restaurant This unique cluster light comes as standard with five suspensions from one ceiling rose that gently glow casting a warm light for a cosy atmosphere. Additional or less suspensions can be provided on request.
Amman Chandelier
Our 'Amman' chandelier in the Swan Pub by The Jack Daw Company .Photography by Stephanie Trowell.
Designed to showcase the warmth of Edison-style bulbs, the Amman chandelier will put a new spin on your home. Install this contemporary chandelier in the foyer or entryway where it will graciously welcome you and your guests.
Amman chandelier Designed to be a centerpiece in any space, this eight-light chandelier offers a retro flair in any indoor setting. Its geometric, multidimensional form elegantly contrasts with its filament bulbs that will light up your room with modern style.
Our Amman chandelier is suspended decoratively in the Swan Pub.
Cairo Five-Arm Chandelier
Our 'Cairo' five-arm chandelier in the Strand Hotel by L'Estrange Designs .
Featuring a sophisticated design, the Cairo Chandelier melds a mid-century modern style with a futuristic twist. This ceiling fixture will bring presence and functionality as a great billiard light, but it also offers a new take on kitchen island or dining table lighting.
With its ultra-modern silhouette, this contemporary chandelier exemplifies the bold, contemporary aesthetic with a series of five spun shades that will light up any contemporary setting.
This five-light chandelier is suitable for any minimalist or industrial interiors. Our Cairo chandelier adds a touch of sophistication to this restaurant dining space in the Strand Hotel.
Neiva Quirky Chandelier
Our 'Neiva' chandelier in the Madison Restaurant in Nice by Baldini Architecture . Photography by Studio614.
Designed for versatility, the Neiva Quirky Chandelier adds distinctive ambiance to any living space. Its unusual appearance and functional configuration make this modern chandelier difficult to ignore.
A great accent in any living room or large dining room. This three-arm chandelier can be reconfigured into a variety of shapes, making it an adaptable piece for many interior spaces.
It features three lights in distinct points for a spread lighting in your interior. Suitable for modern and industrial interiors, this adjustable chandelier looks great when lit with a vintage light bulb to enhance an industrial atmosphere. Our Neiva quirky chandeliers act as a focal point in this modernly chic French restaurant.
_______________________________________________________________________________________________
Building personality for a room with tall walls is neither difficult, nor more challenging than dealing with common-sized rooms.
After all, home space is a gift no matter how you look at it and you should not be reluctant to use it.
You might also enjoy: