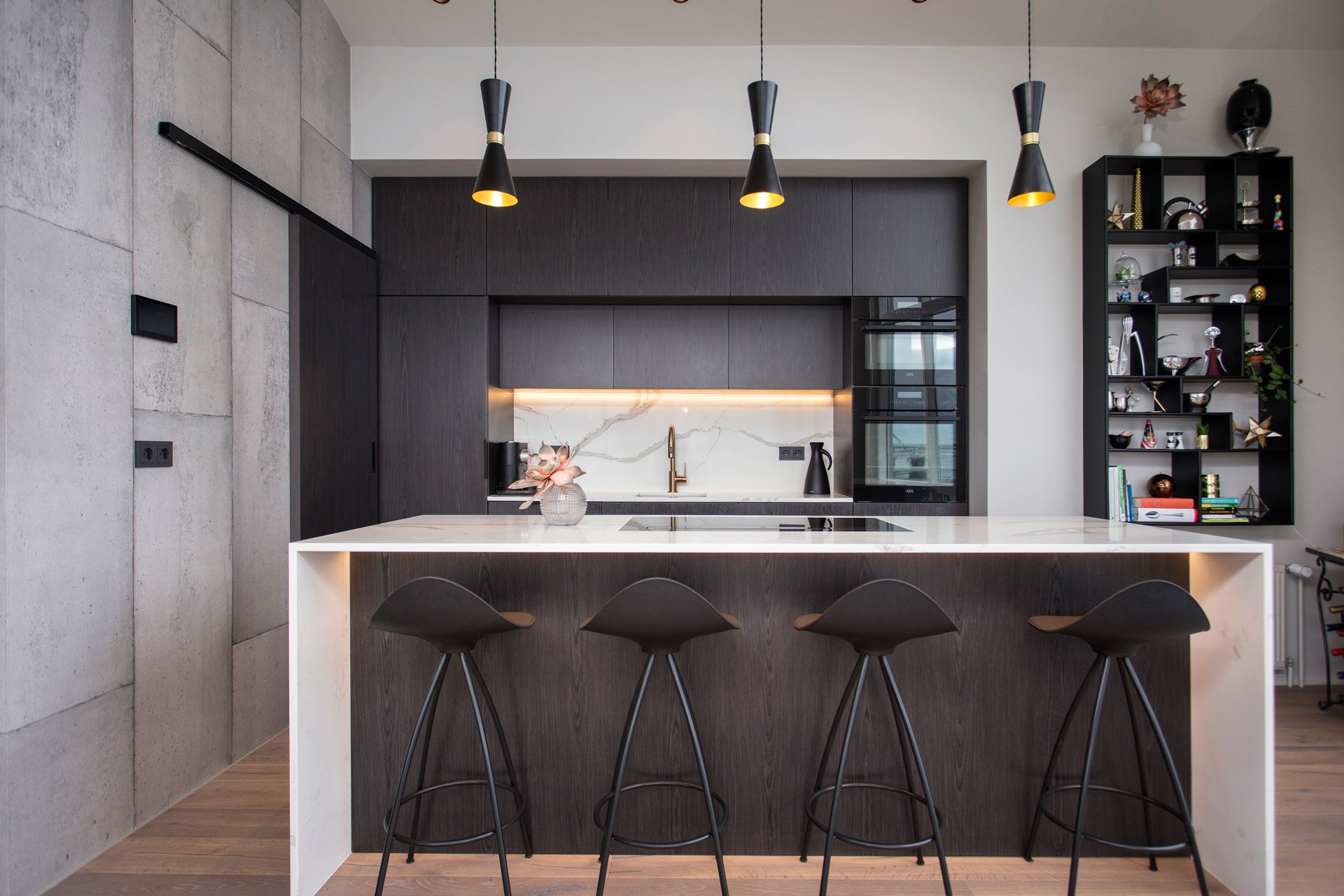 Five Contemporary Chandeliers for above your Kitchen Island
Of all the spots in your kitchen, the kitchen island often commands the most attention. It's a central gathering place as well as work space, so choosing the proper kitchen island lighting for this spot is a essential. You'll want bright lights that also serve as a beautiful accent, or even focal point, in the room.
However, for a kitchen island to fully work for you, it must have the right design and proper lighting. Using contemporary chandeliers for your kitchen Island will make a style statement that will have your friends green with envy.
The right control of these chandeliers allow you to achieve the most ideal mood for you; whether a romantic evening or a dinner party with friends.
San Jose Modern Chandelier
Inspired by 1940s industrialism, the San Jose modern chandelier embodies charm and adds style to any room. With eight adjustable arms and shades extending from a central column, this modern chandelier has a bold, sculptural presence.
San-Jose modern chandelier Its unusual appearance and functional configuration make this modern chandelier difficult to ignore. A great accent in any living room or large dining room.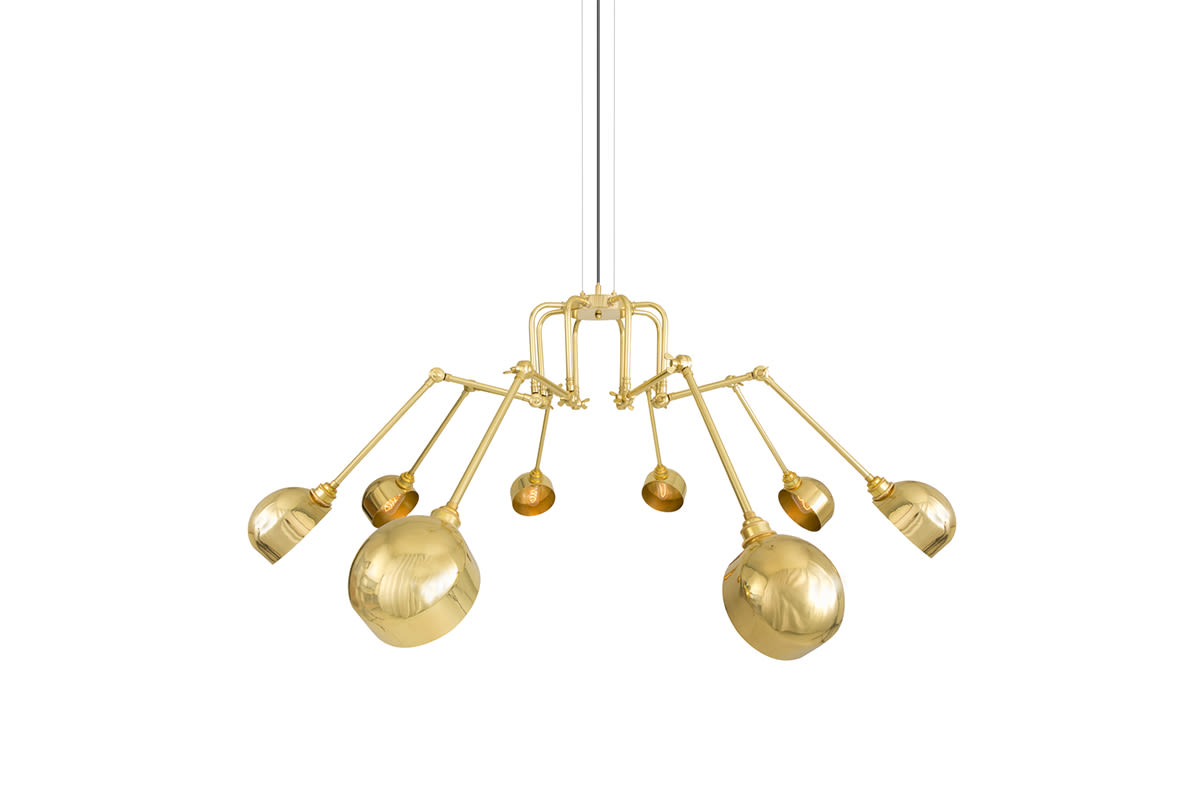 Our San Jose eight-arm modern brass chandelier.
Madaba Chandelier
Featuring a sophisticated design, the Madaba chandelier was designed for impact and is a wonderful centerpiece in dining and seating areas. This contemporary chandelier provides multi-directional coverage to infuse any room with a comprehensive glow. Madaba chandelier With its ultra-modern silhouette, this fourteen-light chandelier offers a retro flair in any indoor setting.
Its geometric, multi-dimensional form will elegantly light up any room with modern style.
Madaba modern brass 13-arm chandelier.
Cairo Three-Arm Chandelier
Featuring a sophisticated design, the Cairo three-arm chandelier melds a mid-century modern style with a futuristic twist. This ceiling fixture will bring presence and functionality as a great billiard light, but it also offers a new take on kitchen island lighting.
Cairo-three-arm chandelier With its ultra-modern silhouette, this contemporary chandelier exemplifies the cold, contemporary aesthetic with a series of three spun shades that will light up any contemporary setting.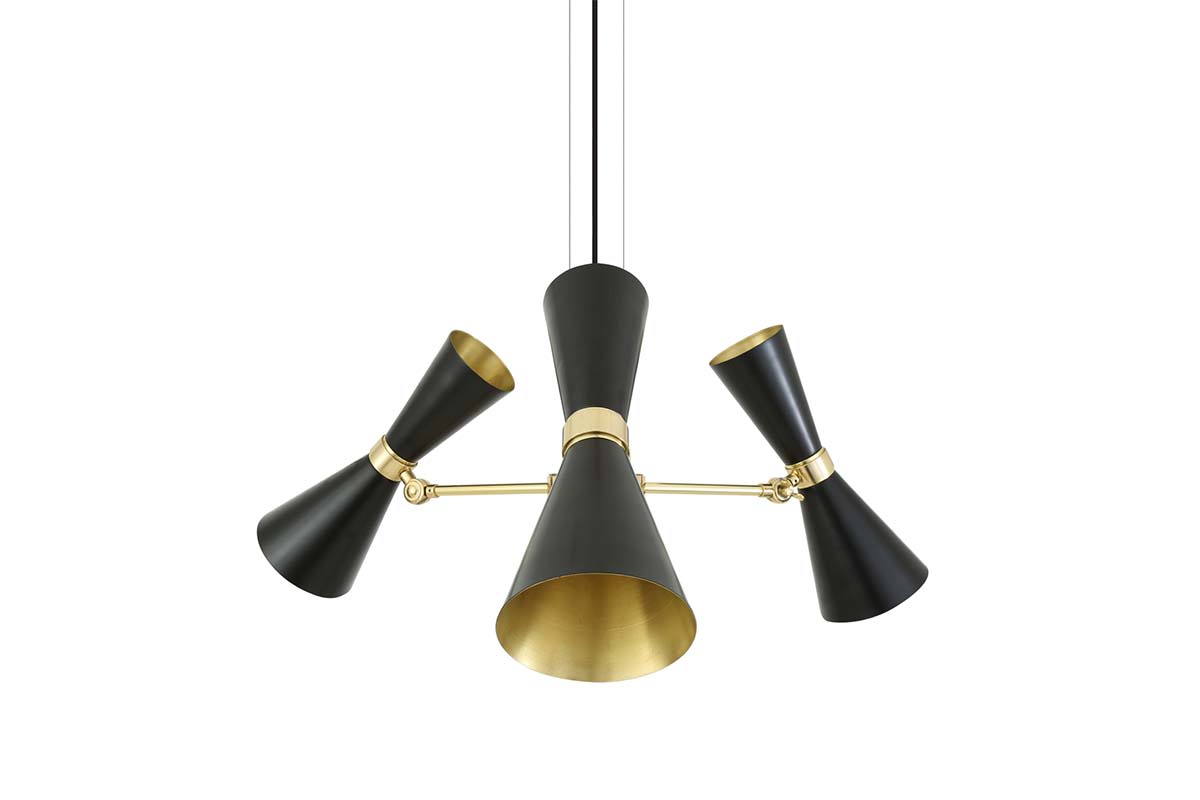 Our Cairo mid-century 3-arm chandelier.
Neiva Quirky Chandelier
Designed for versatility, the Neiva quirky chandelier adds a distinctive ambiance to any living space. Its unusual appearance and functional configuration makes this modern chandelier difficult to ignore.
This three-arm chandelier can be reconfigured into a variety of shapes, making it an adjustable piece for many interior spaces. It features three lights in distinct points for a spread lighting in your interior.
Our Neiva Adjustable Vintage Chandelier
Ottawa Modern Chandelier
Designed to be a centre piece in any scheme, the Ottawa chandelier casts a grand spectrum of light throughout wide and open spaces. Each arm extends through the central structure to create a mid-century silhouette and provide ambient illumination.
Ottawa chandelier This contemporary chandelier has an adjustable width range, with the ability to move up or down to create a new look and accommodate your visual preference.
Complement it with decorative filament bulbs to add an extra interest to your space. Suitable for any modern or contemporary interiors, this six light chandelier looks great when teamed with Edison-style bulbs for a more inviting look.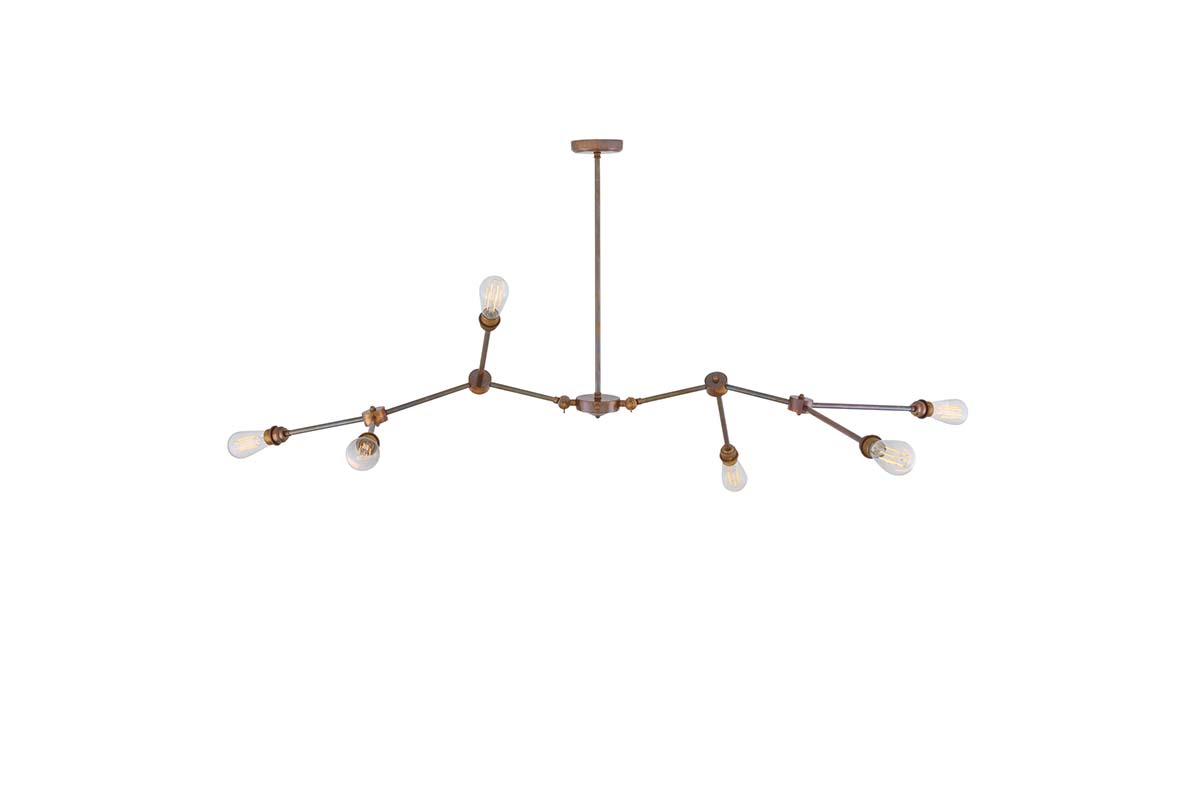 Our Ottawa modern industrial six-arm chandelier.
You might also enjoy