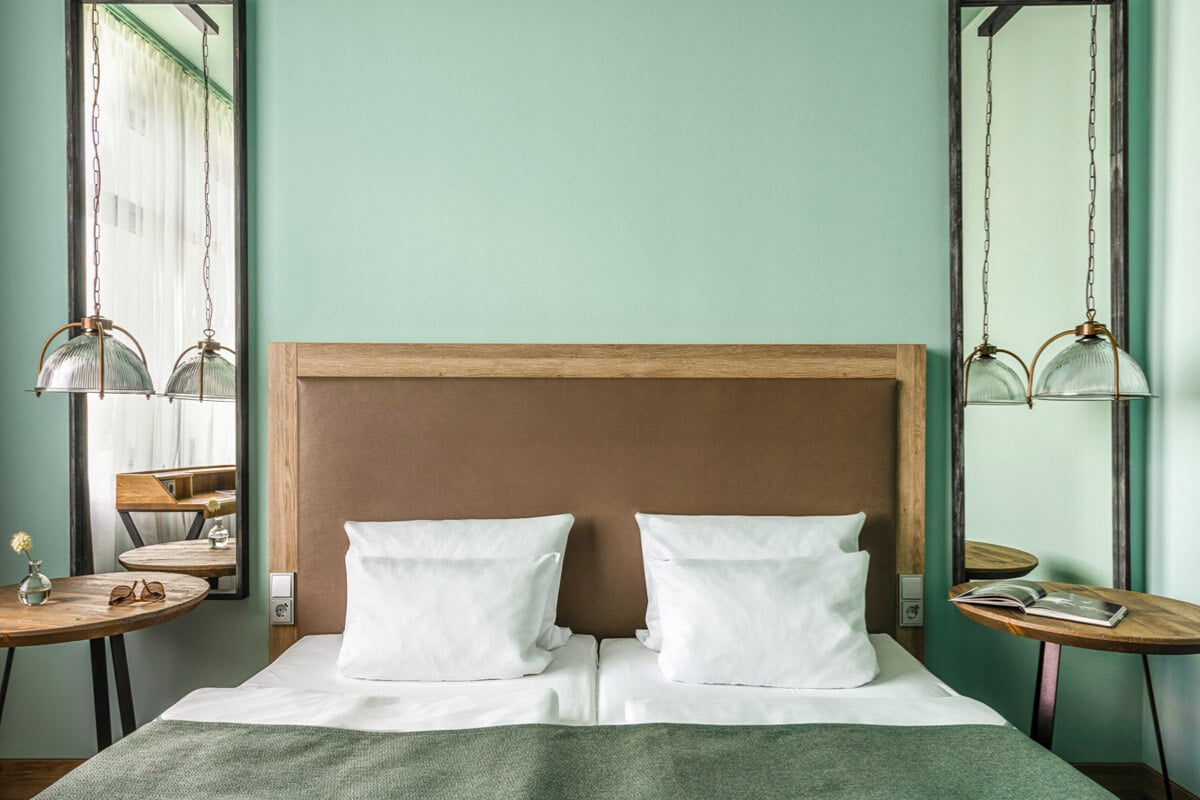 Holophane Pendants Transform the Bedroom of This Berlin Hotel
Lighting has the ability to transform an interior space into a shrine of unique personalities, moods and tones. There is no limit in design creativity and thus almost all unique lighting visions can be developed.
We recently collaborated with Haus & Garten on a project that demonstrated profoundly how selective decorative lighting can add character to an interior space.
Hotel ABION is located in the German capital and has transitioned into an aesthetically pleasing resting point for busy tourists and business professionals. Nestled in the heart of the historic city, the 4-star hotel provided an exciting project for Mullan Lighting and Haus & Garten. The results are simply stunning.
The combination of old and new allowed for the development of a contemporary and industrial yet simple interior. Collectively, Mullan Lighting has been able to provide a fitting lighting solution to the creative vision provided by Haus & Garten.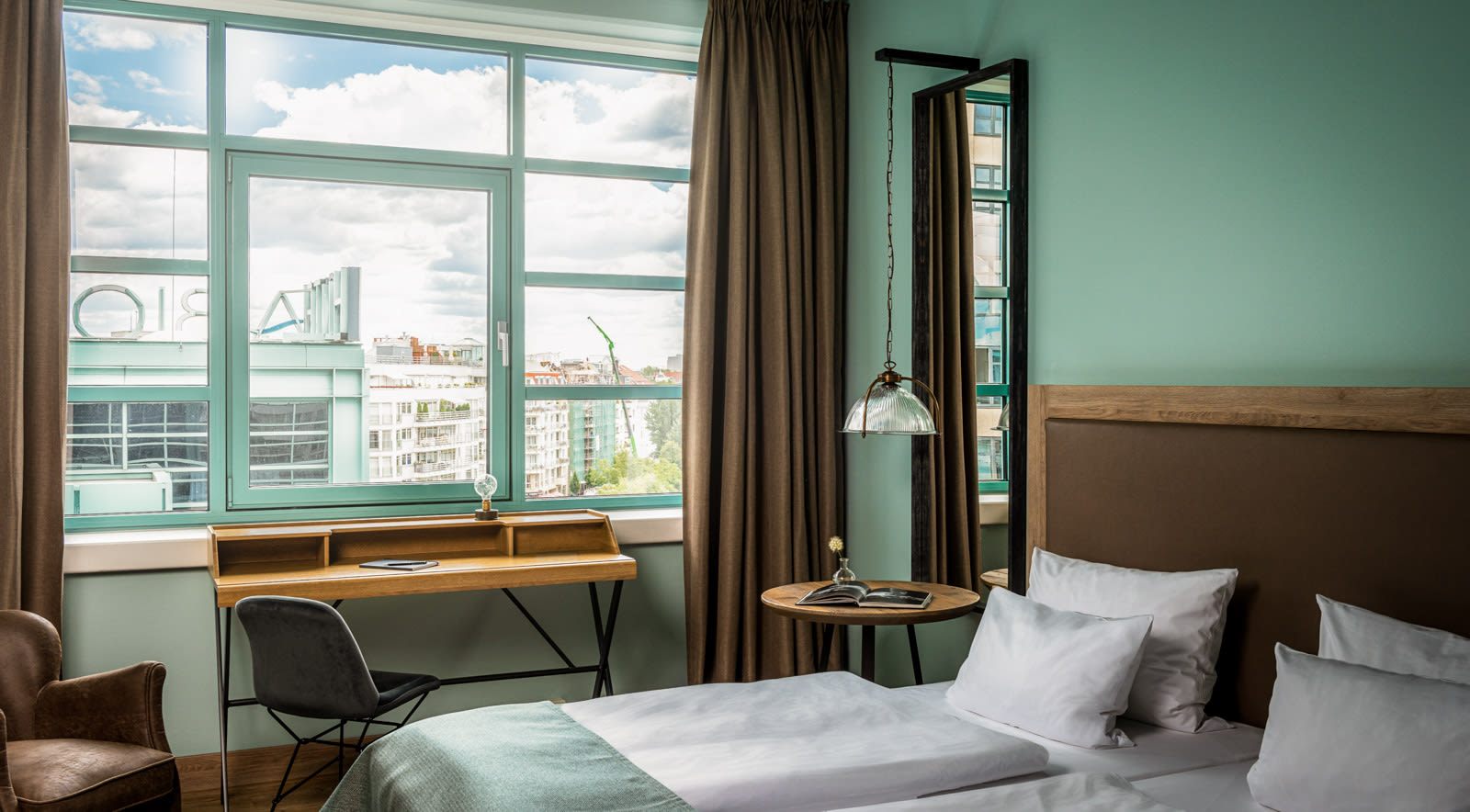 Bousta pendant in Hotel ABION, Belin.
The Bousta pendant which is designed and manufactured in Mullan Village is suspended low above bedside tables from a simple industrial-style chain. The pendant offers a rustic décor to the new space, indicating how transformative lighting can truly be.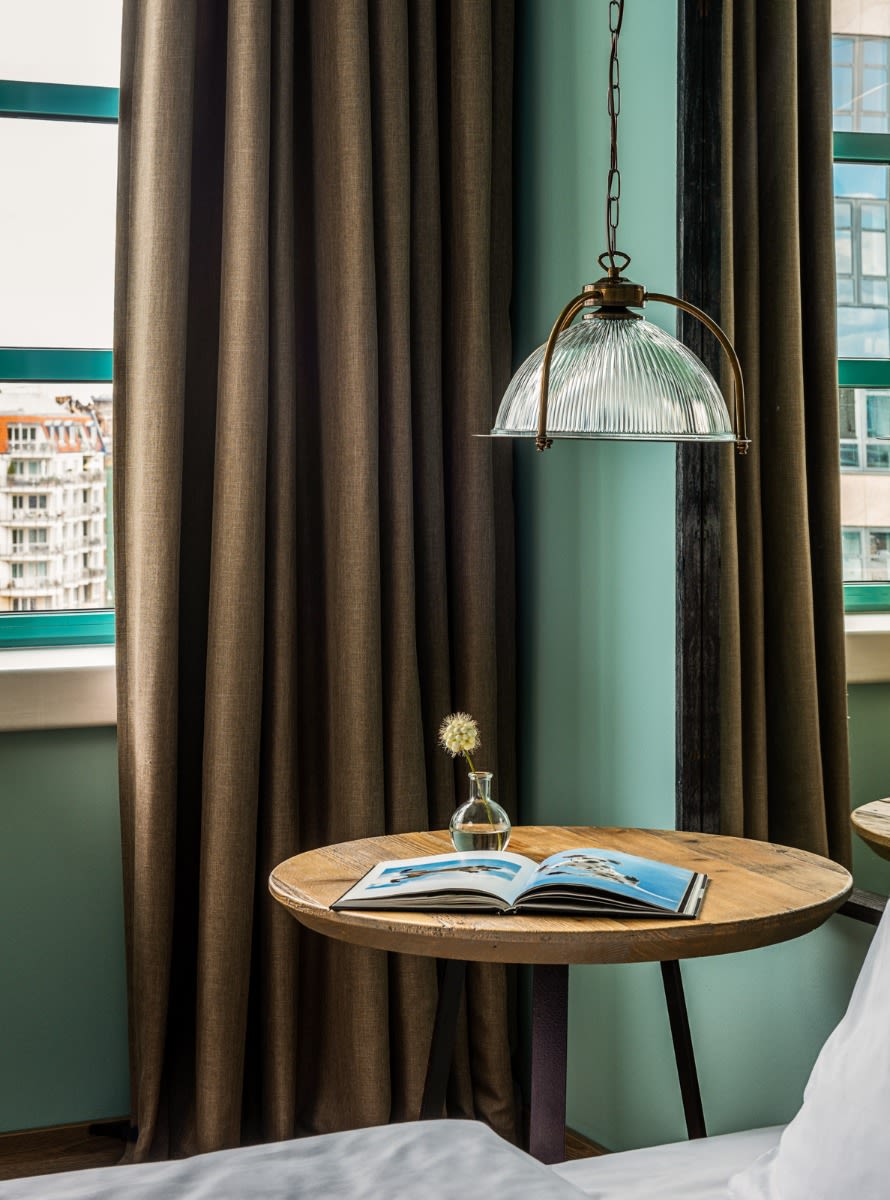 Bousta pendant suspended lowly in bedroom suite of Hotel ABION, Belin.
The pendant is teamed with traditional wooden bedframes, allowing the newly styled rooms to morph into a welcoming haven for guests after a long day exploring the German city. With views overlooking the picturesque River Spree, Hotel ABION is the perfect location to unwind and enjoy Berlin and Mullan Lighting's designs.
Photo Credit: Wolfgang Stahr
Other bar and restaurant projects you might enjoy: