Charming Hampshire Getaway Hosts Our Industrial Light Fixtures
The Sanctuary is a quaint, luxury getaway located between the charming coastal towns of Lymington and Keyhaven in Hampshire, England.
The rustic cabin retreat is a haven for couples who are in search of some much needed TLC. The cottage accommodates two adults, two dogs and has the capacity to host babies with a cot and highchair available.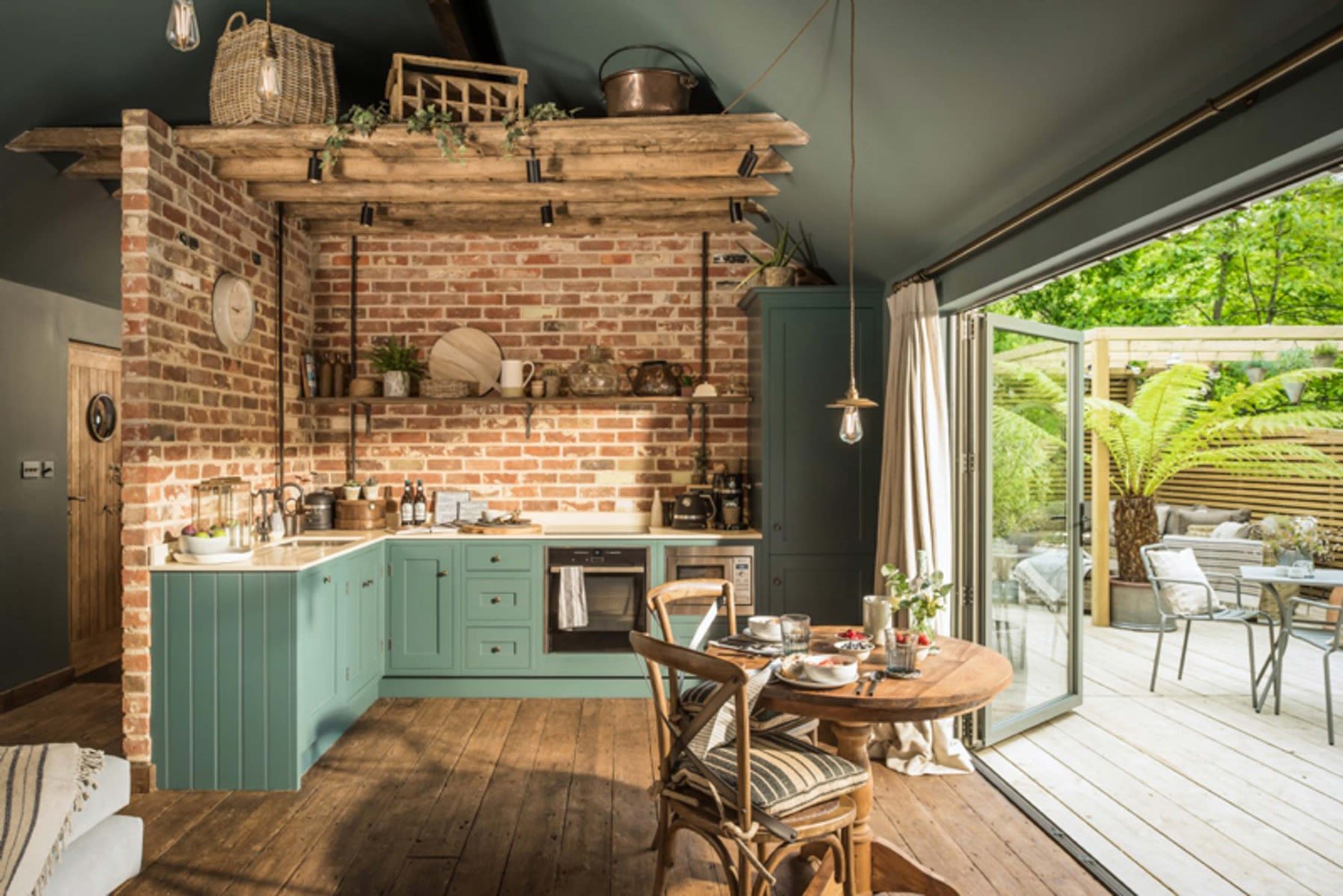 'Reznor' pendant light in The Sanctuary, Hampshire by Unique Homestays.
The former art workshop maintains its traditional exposed brick, promoting a stylish industrial space. The open plan living space employs several of our timeless light fittings.
Teamed with a classic pot-bellied stove, our Cullen industrial dish wall light illuminates the wall space in the living area, casting a warm and cosy ambience. Our Lome cluster pendant dangles from copper piping in the centre of the room, projecting a soft and snug embrace, creating the perfect relaxed zone.
The bedroom hosts a super king size four-poster bed that has been handcrafted specifically for the space. The bathroom showcases a zinc copper tub, overlooking the greenery of the outdoor space, mimicking a jungle rainforest setting. The attractive black and white tiles contrast the exposed brick wall in an inviting manner.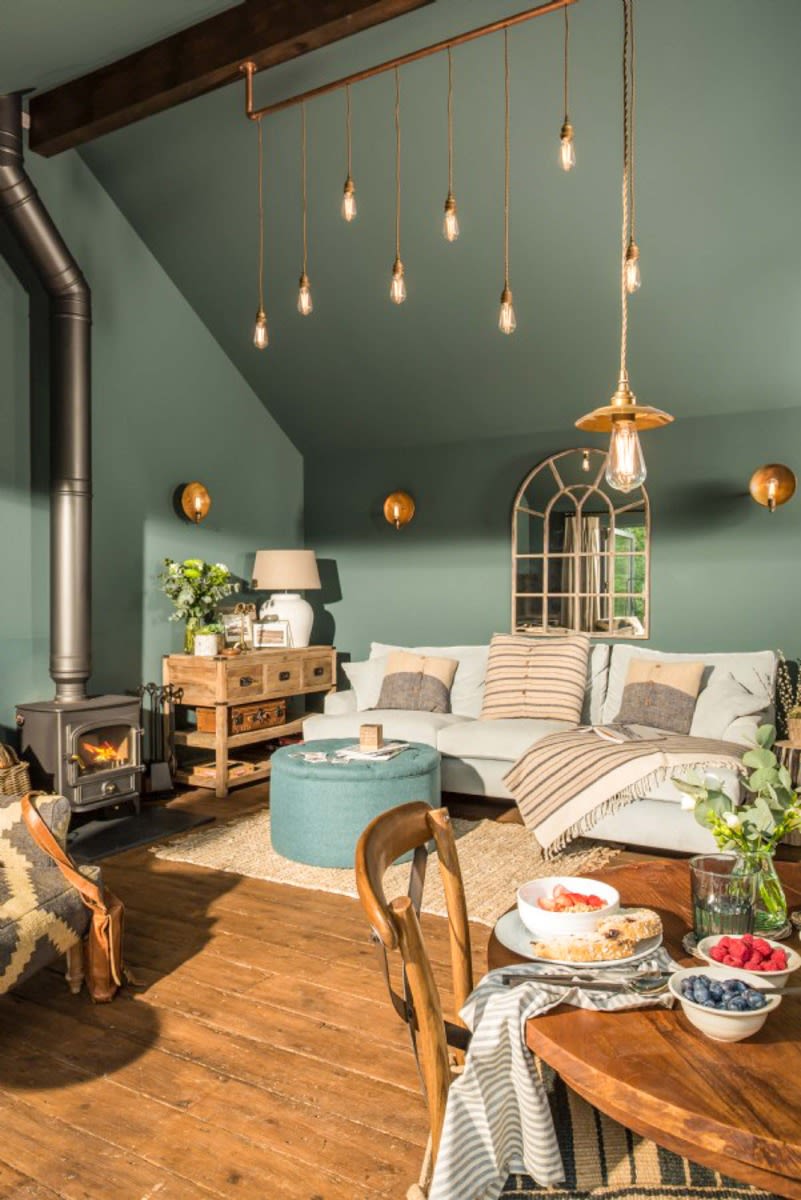 'Lome' pendant cluster light in The Sanctuary, Hampshire by Unique Homestays.
Meal times can be enjoyed looking out towards the outdoor patio area. Our Reznor pendant hangs directly above the dining table, providing a romantic setting for nights in.
The Unique Homestay cabin welcomes guests with a luxury hamper upon arrival. Key features of the cabin include an outdoor Jacuzzi, BBQ and the occasional visit from pheasants and young, shy deer.
The local area has an abundance of activities, restaurants and local charm. The nearby farm shop provides all the necessities for an organic breakfast. Nearby national park, New Forest, is an enjoyable amenity where the natural heathland, forest trails and native ponies can be explored.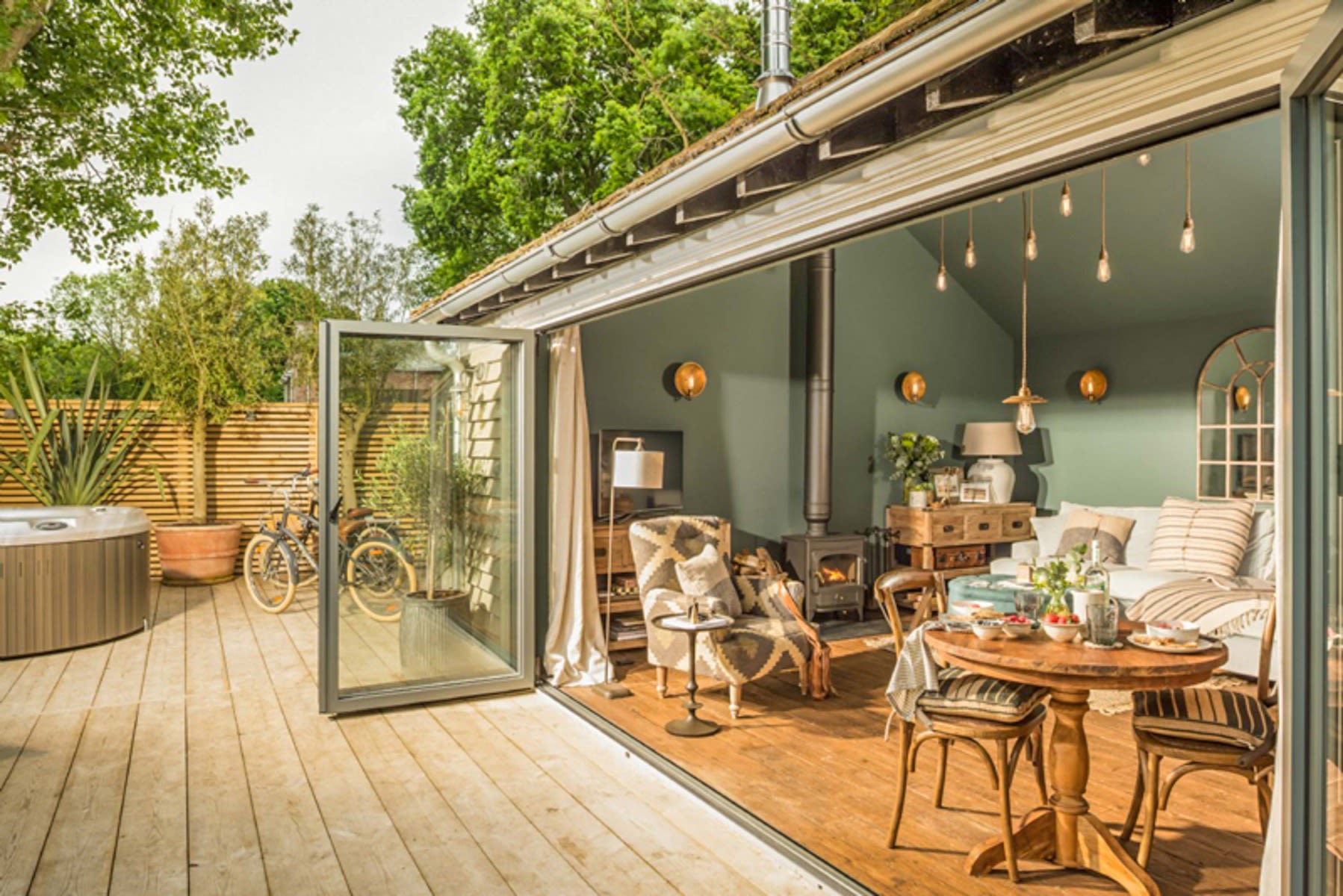 'Lome' pendant cluster light in The Sanctuary, Hampshire by Unique Homestays.
The Sanctuary is an indulging, relaxing space where you can savour our charming industrial light fittings while curling up on the sofa with a cup of hot chocolate!
---
You might also enjoy: