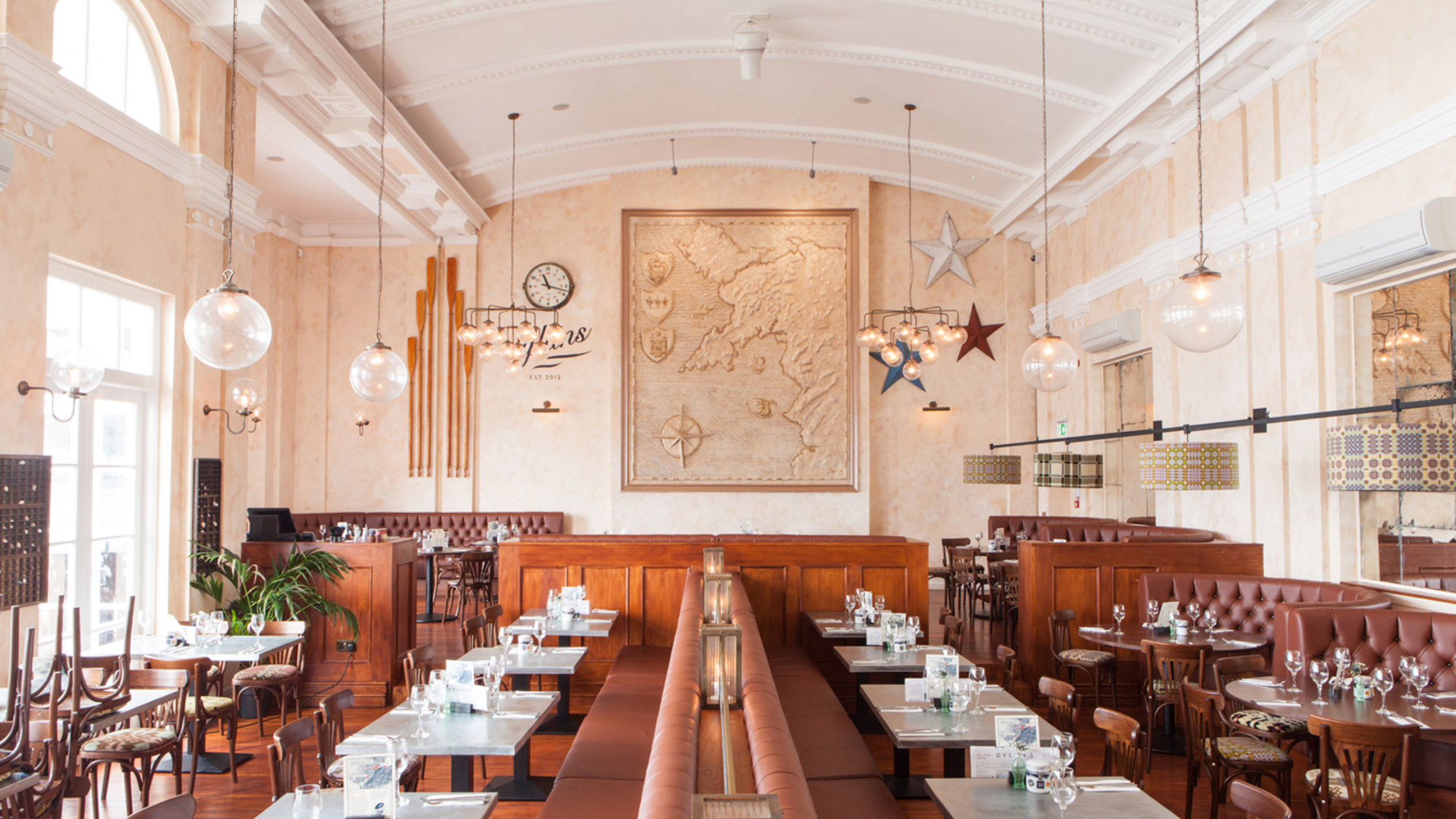 Our globe lights feature inside a Grade II listed building in North Wales
Dylan's Restaurant - a household name in North Wales - has recently added a third establishment to their popular chain of restaurants in the coastal town of Lladudno. Housed in the landmark Old Washington Hotel, Dylan's Restaurant adds to its highly successful Menai Bridge and Criccieth locations. The coastal town of Lladudno is associated with some of the most elegant seaside architecture in Great Britain, including the charming 19th century Llandudno Pier.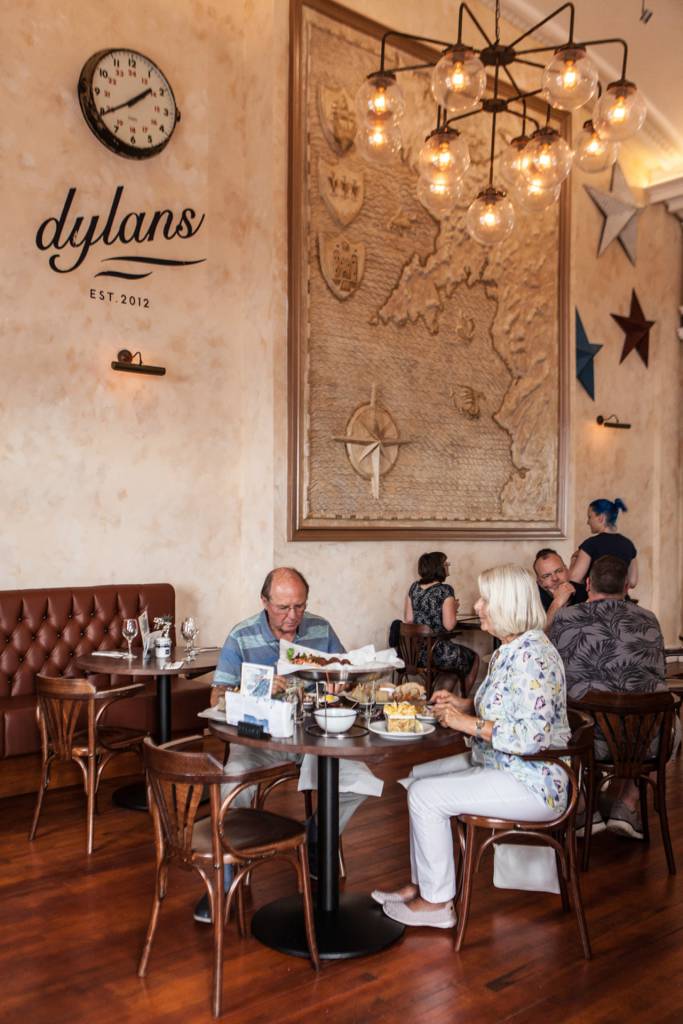 Our Elle picture lights proudly sit on the stone-washed walls of Dylan's restaurant This Grade II listed building was refurbished as part of a £1.5m renovation of the Washington site in Llandudno. The site now features a downstairs brassiere, an exquisite restaurant and cocktail lounge. The restaurant is spread across two floors and features an exiquiste upstairs dining room with welcoming wooden décor and an airy atmosphere, reminiscent of an Edwardian style dining-hall. To help create this light and airy atmosphere, our Riad clear globe pendants are delicately suspended from the high vaulted ceilings. The Riad pendant spreads light softly whilst adding an understated beauty to the open-dining space that offers sweeping views across Lladudno Bay and Pier.
Our Riad pendant lights are delicately suspended from the high vaulted ceilings Dylan's Restaurant has a strong sense of identity that is evident in their branding on the clean-washed walls of the Edwardian building. These stone-washed walls allow the restaurant to pay homage to the building's interesting and much-loved history. Our Elle picture lights proudly sit on these fine walls within this elegant dining space. With an antique brass finish, the picture lights beautifully reflect the historic theme of this landmark building whilst drawing attention to the tasteful seaside references and textured map of North Wales. Located on the waterfront of the far end of East Parade, diners at Dylan's Restaurant can enjoy endless views of the Llandudno Bay as they sample a menu of local seafood and seasonal produce. Our Rome chandeliers effortlessly captures the elegance of this Grade II listed building, with a sophisticated design that allows a soft glow to be cast over the upstairs dining room.