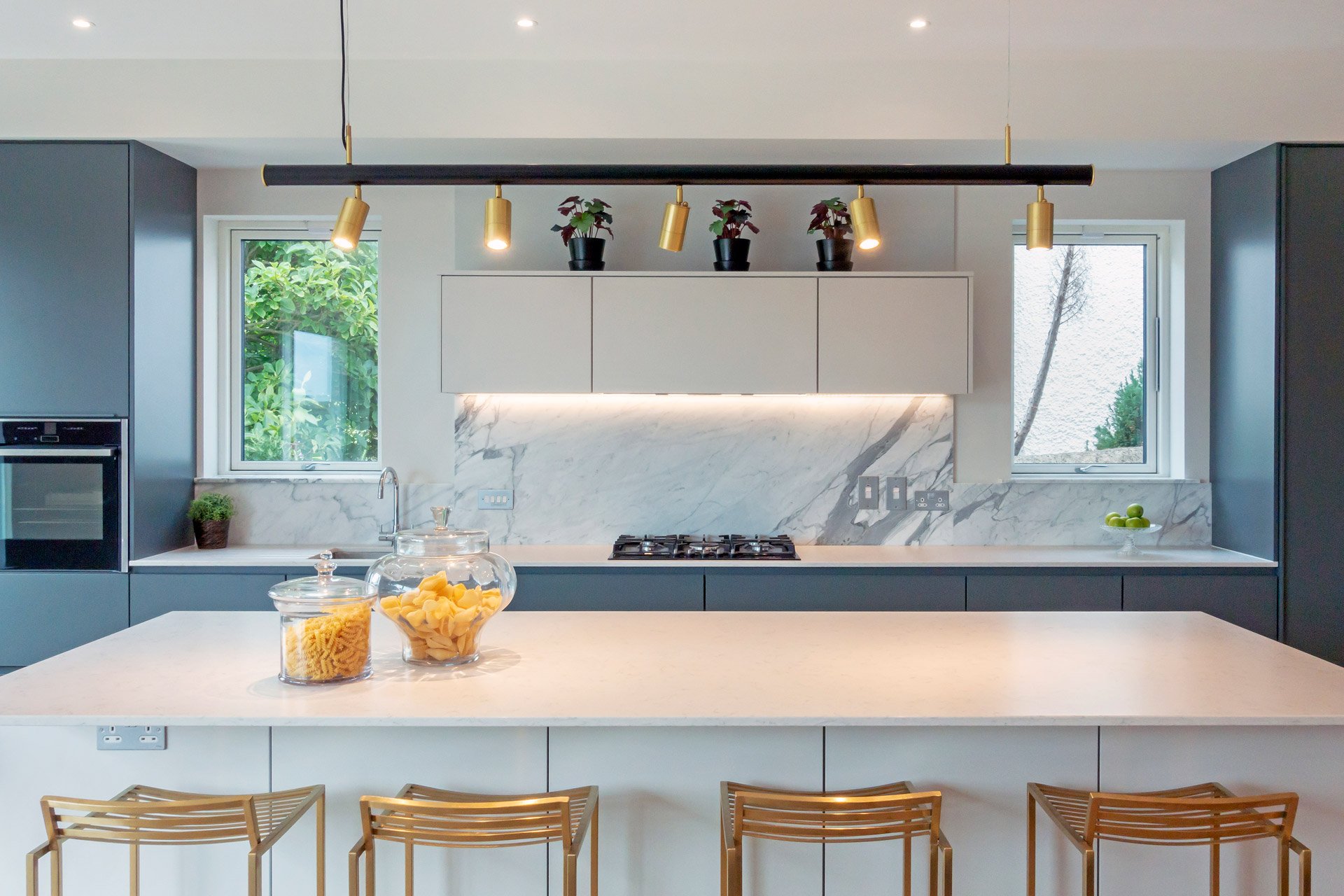 We manufactured this bespoke kitchen island bar pendant for this luxurious Dublin home
Praiano is a luxurious four-bed, detached property located on the Ulverton Road - one of the most desirable suburb addresses in Dublin, Ireland. Constructed by local contractors BCG Homes and interior designed by Suzie McAdam, this double fronted property is situated on the site of a 19th century quarry and measures approximately 226 sq. metres.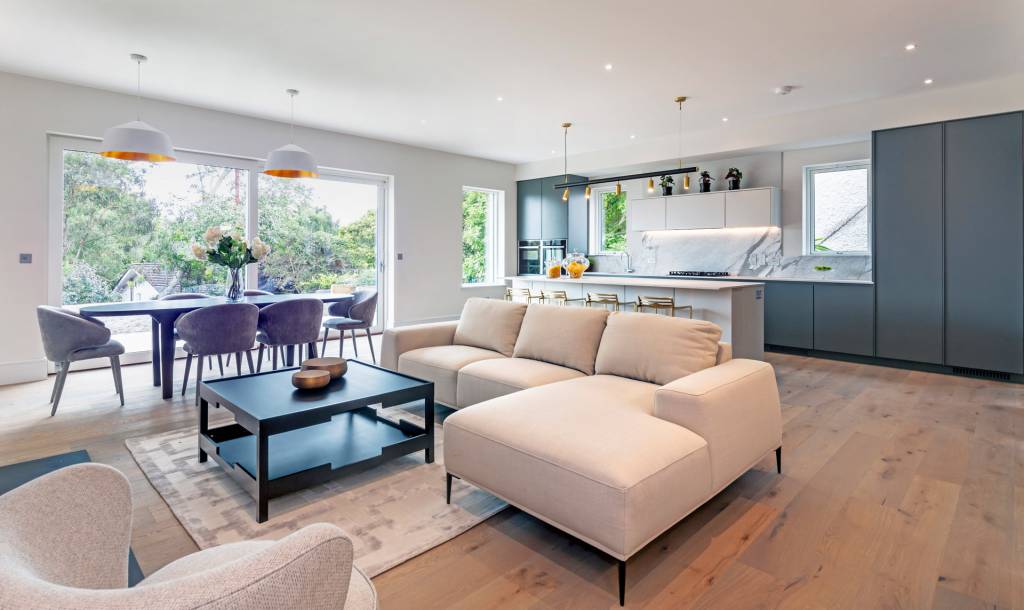 Suzie McAdam designed this modern space Set away from the main busy road behind eye-catching cut stone granite walls, this recently constructed residence is ideally located within walking distance of Dalkey and Sandycove villages, with views of the notable Killiney Hill.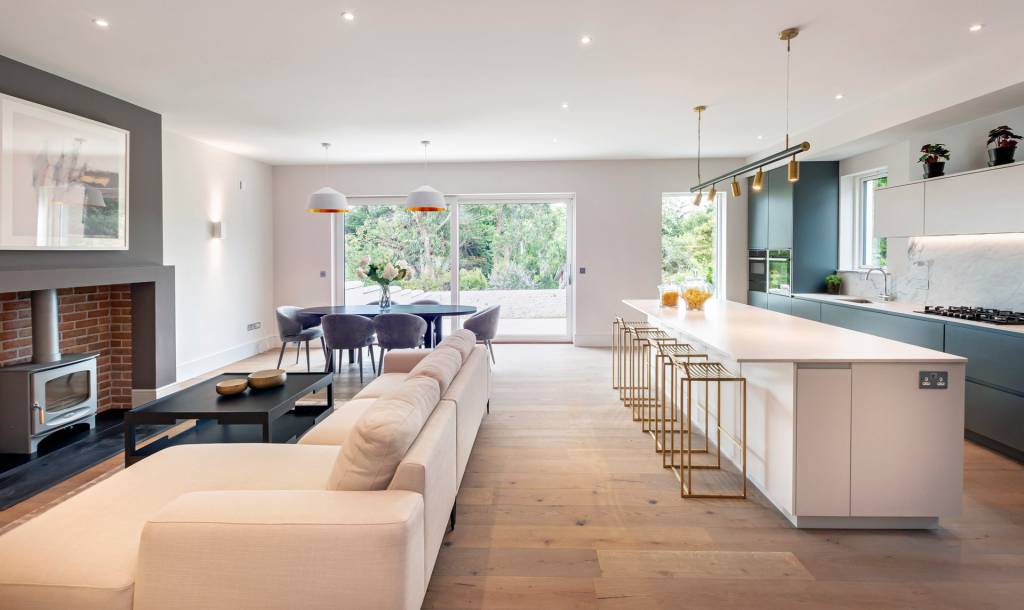 This modern kitchen space is brought to life with striking marble splashbacks and suede-effect marble quartz kitchen countertops This A-rated property has beautiful coastal surroundings and boasts sea views that can be enjoyed from the open kitchen and living space. Suzie McAdam - included in our top interior designers in Ireland post - designed this modern space that includes handcrafted pieces by the talented Michael Farrell Furniture. With a timeless modern flair throughout, this open space spans the width of the property with a predominately anthracite grey colour scheme. It is brought to life with striking marble splash-backs and suede-effect marble quartz kitchen countertops supplied by Miller Brothers.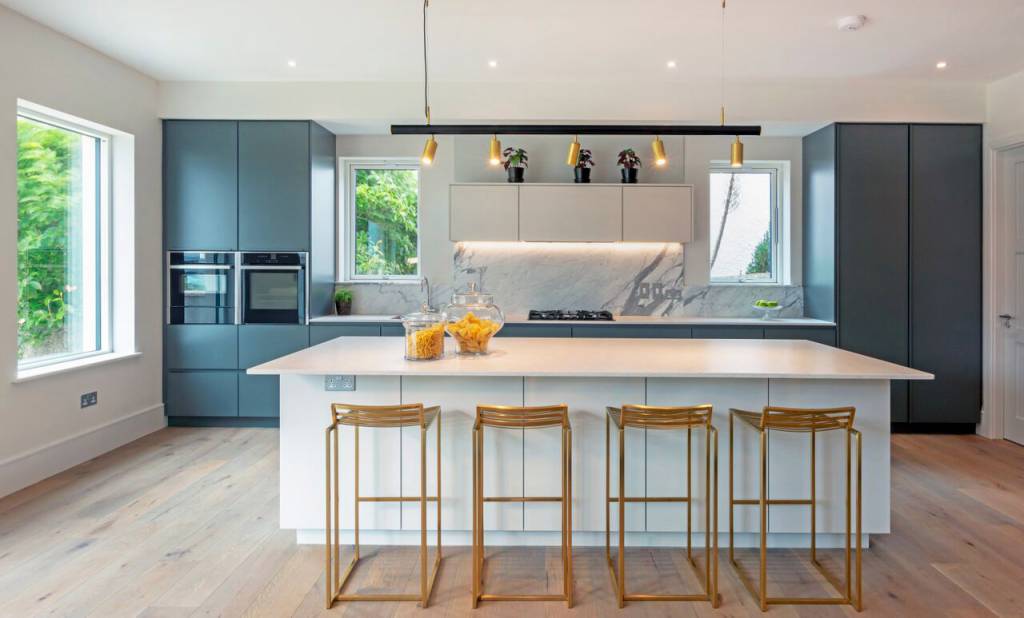 This bespoke bar pendant features three of our Ennis spotlights
Each spotlight on this bespoke pendant features a 360-degree swivel To help highlight the beauty of this handcrafted kitchen, we designed and manufactured a bespoke bar pendant that is suspended above the kitchen island. This bar pendant features five of our Ennis spotlights in a delicate satin brass finish. We added a 360-degree swivel to each spotlight, allowing the home-owner to direct light where most needed.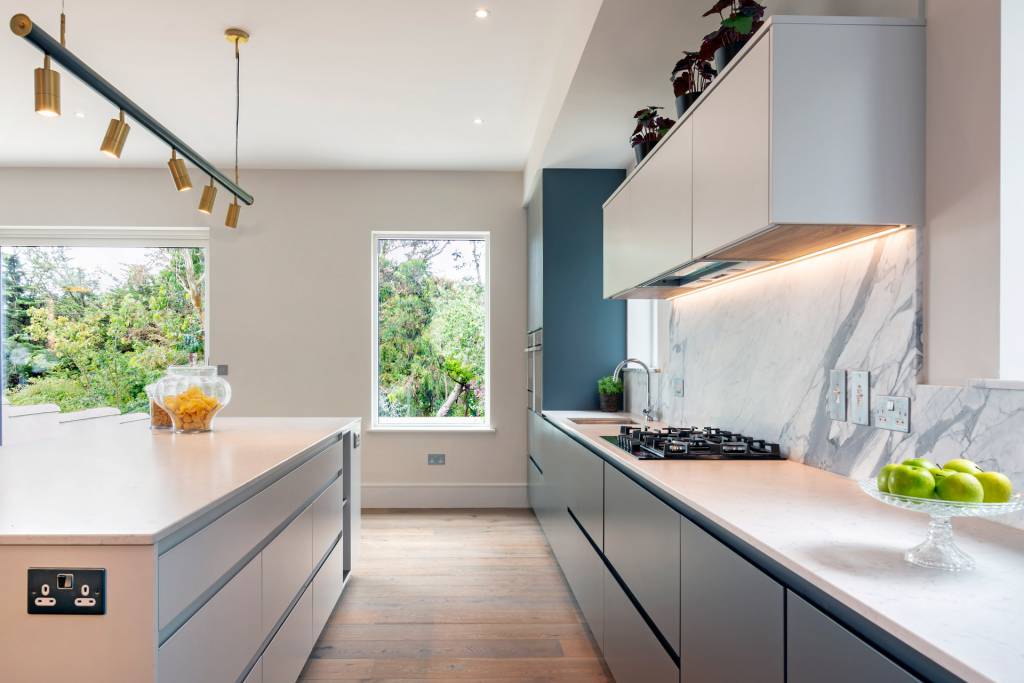 This modern kitchen space features handcrafted pieces by Michael Farrell Furniture