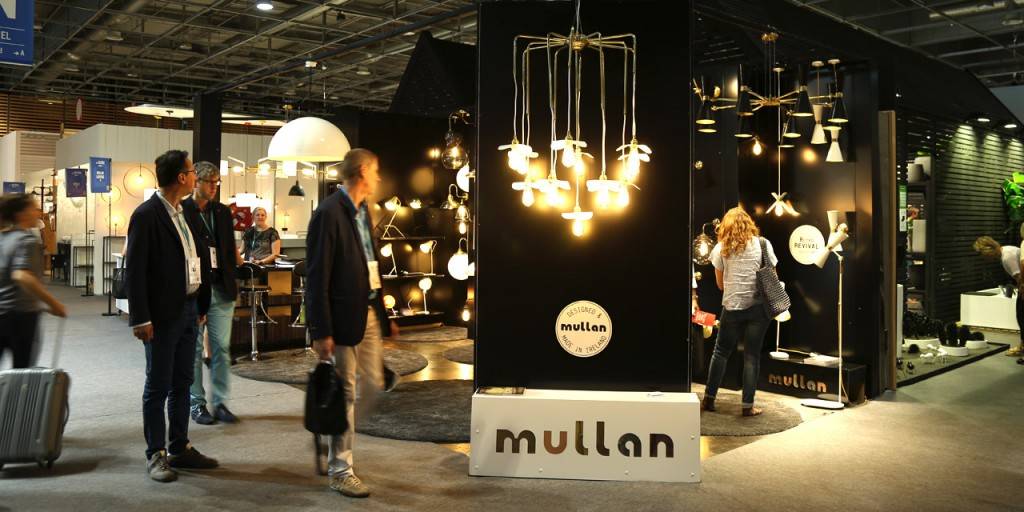 Here's our trade show schedule for 2017
Next month marks the start of the Autumn industry trade shows for us. We're starting with the magnificent MAISON&OBJET in Paris in September, then moving on to 100% Design in London (also in September) before our final trade show of 2017 at Sleep in London in November.It's hard to believe that it's the beginning of August already. It seems like only a few weeks ago we were packing up after a successful MAISON&OBJET trade show in Paris in January. A busy year, made even busier after securing a number of larger lighting contracts at home and abroad, has meant that 2017 has flown by. Next month marks the start of the Autumn industry trade shows for us. We're starting with the magnificent
MAISON&OBJET
in Paris from September 8-12. We'll be in Hall 5B at stand F16. Paris is a wonderful place during design week so if you're considering coming along do. It's definitely worth it. After Paris we're heading to
100% Design
during the London Design Festival from September 20-23. We'll be in the Main Hall in the Olympia London at stand L313. In November we're heading back to London for
Sleep
- Europe's hotel design, development and architecture event. We'll be showcasing some of our
new light fixtures designed and developed specifically for use in the hotel industry
. Early in 2018 we'll be heading back to MAISON&OBJET in January,
Hospitality Expo
in Dublin in February and
Light + Building
in Frankfurt in March. So what are we showcasing this autumn? Over the last few months we've designed and developed almost 100 new light fixtures. We'll be unveiling 20 of these new light fixtures for the very first time in Paris and London. Some of our new light fixtures include the
Santiago pendant
, the
Doon adjustable wall light
and the versatile
Kendu chandelier
. We're exhibiting over 60 products in total at MAISON&OBJET and 100% Design, comprising of a nice mixture of new products, as mentioned, and established favourites - like the
Cairo wall light
, the
Splendor pendant
and the
Hex factory pendant
. We've published a more in depth look at our
latest products unveiled ahead of our trade shows next month here
. As previously stated we'll be showcasing our entire range of hotel lights at Sleep in London in November. We're also finalising our new lighting catalogue at present before going to print later this month. Hard copies will be available for request from early September and at every trade show we're attending over the coming months. So in summary our trade show schedule is;
Sep. 8-12 - Maison&Objet (Paris) - Hall 5B, Stand F16
Sep. 20-23 - 100% Design (London) - Main Hall, Stand L313
Nov. 21-22 - Sleep (London) - Stand G37
Jan. 19-23 (2018) - Maison&Objet (Paris)
Feb. 6-7 (2018) - Hospitality Expo (Dublin)
Mar. 18-23 (2018) - Light + Building (Frankfurt)
We hope to see you at one of our trade shows over the coming months. The stand can be busy at times so if you'd like to book an appointment you can do so by sending an email to
[email protected]
.