Minimalist pendant lights add an understated beauty to this Italian salon
Little Venice Hair is a beauty salon situated in the Venice district of Livorno, Italy. The salon adapts its name from the quaint medieval town of Livorno that comprises of narrow, navigable canals and charming, restored buildings that mirror the well-known city of Venice. The district of Livorno is filled with multicultural influences due to its free port and enchanting Italian scenery.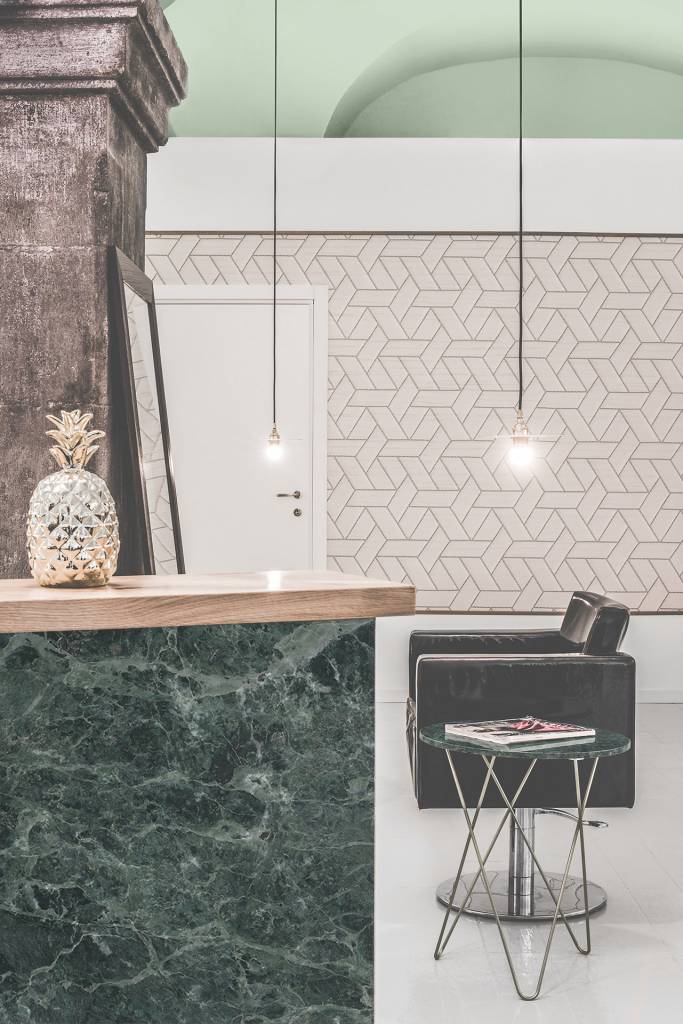 Individually suspended, our Kigoma pendants create a subtle warm glow MODO, an architectural and design firm based in Livorno, was approached to develop an interior for this beauty salon located along the crafted pavements of this historic town. Italian architects and designers Sondra Pantani and Pietro Marsili used a range of materials and a detailed colour choice to make this project unique and significant to the Little Venice Hair brand.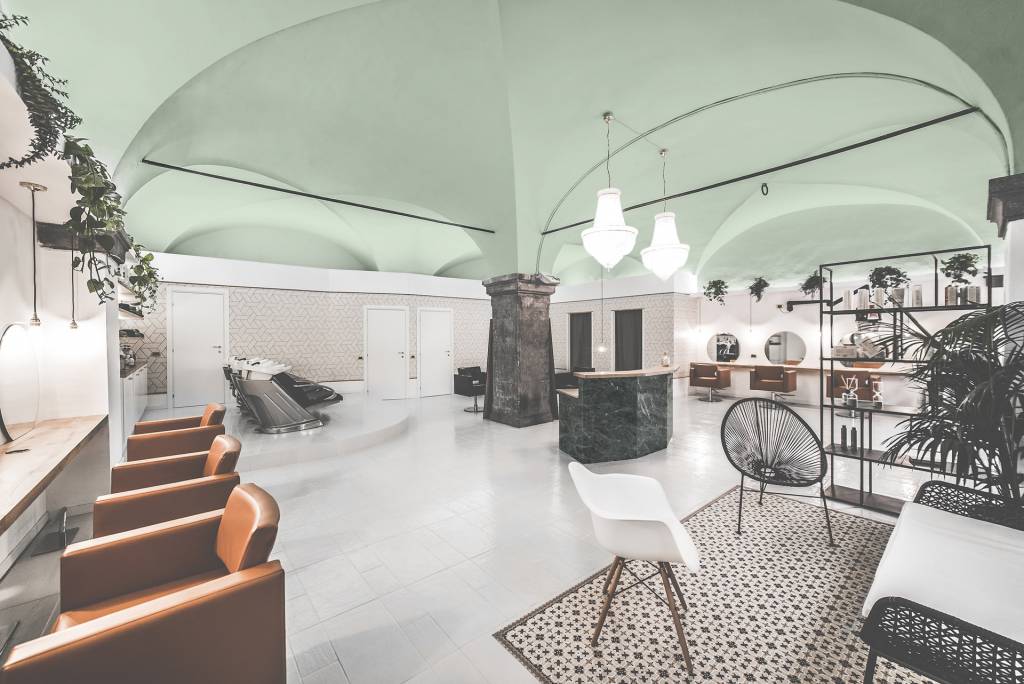 Our Kigoma pendant lights add an understated beauty to the space This Italian salon showcases an overall luxurious design that features marble counters and smooth leather arm-chairs. A pastel green and cream colour scheme aims to create a relaxing and informal environment for clients to relax in.
These minimalist pendant lights are simple yet elegant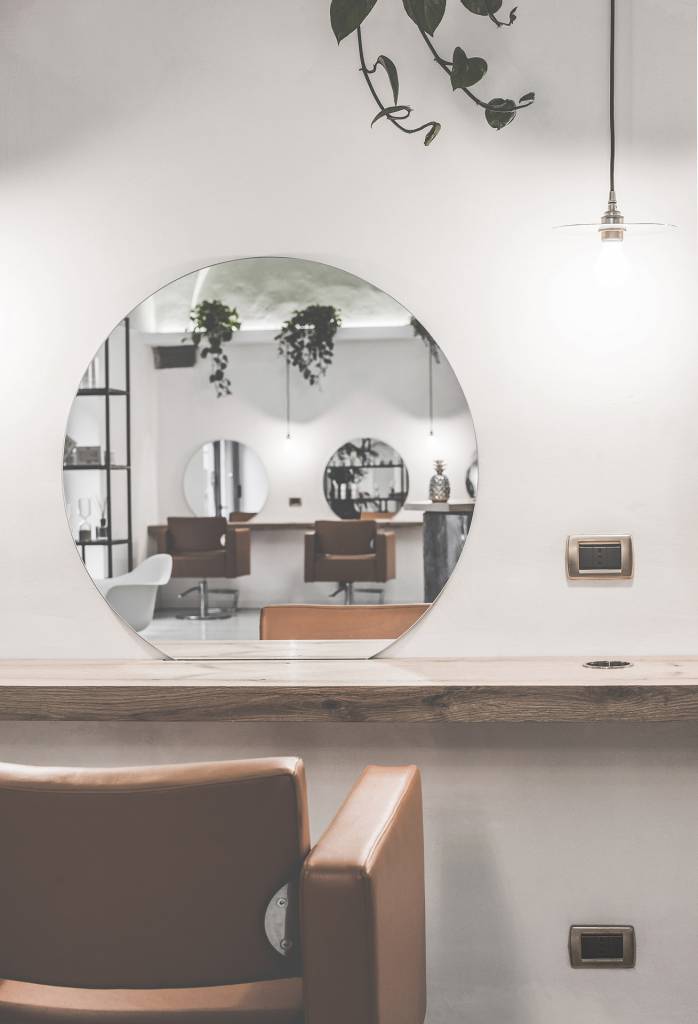 The Kigoma pendant light features a black decorative fabric cable Creating a warm yet minimalist appearance, our Kigoma minimalist pendant lights are individually suspended from the high, vaulted ceilings of Little Venice Hair. The Kigoma pendant is features a smooth, flat brass shade that brings the subtle brass details on the cream walls to life. Simple, black decorative fabric cable adds an understated beauty to each pendant.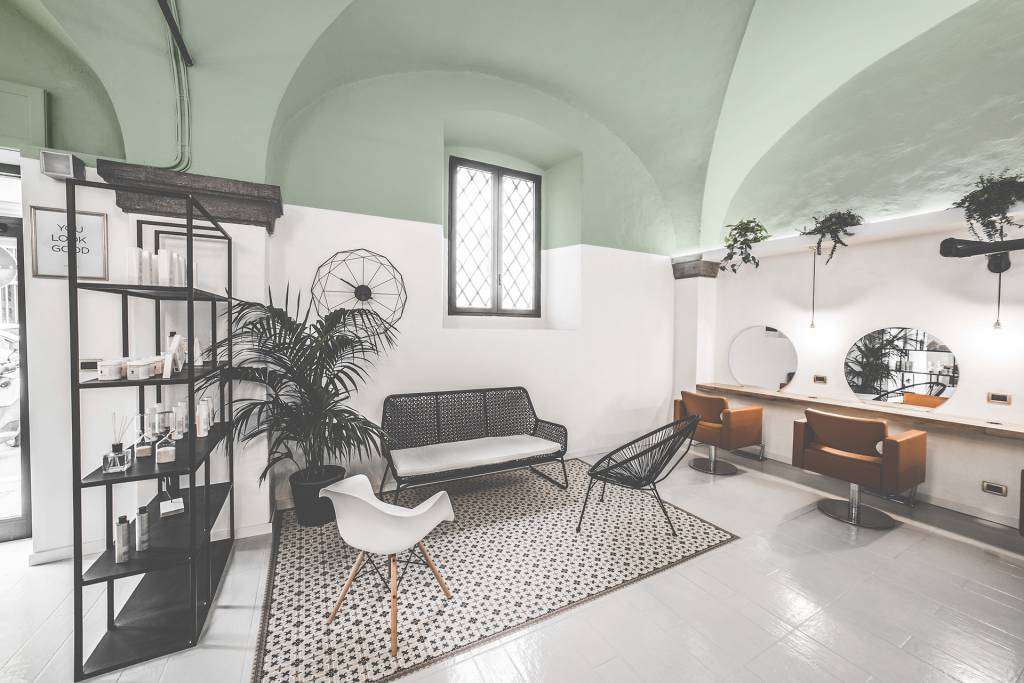 The brass shades bring out the subtle brass details in the wallpaper of this salon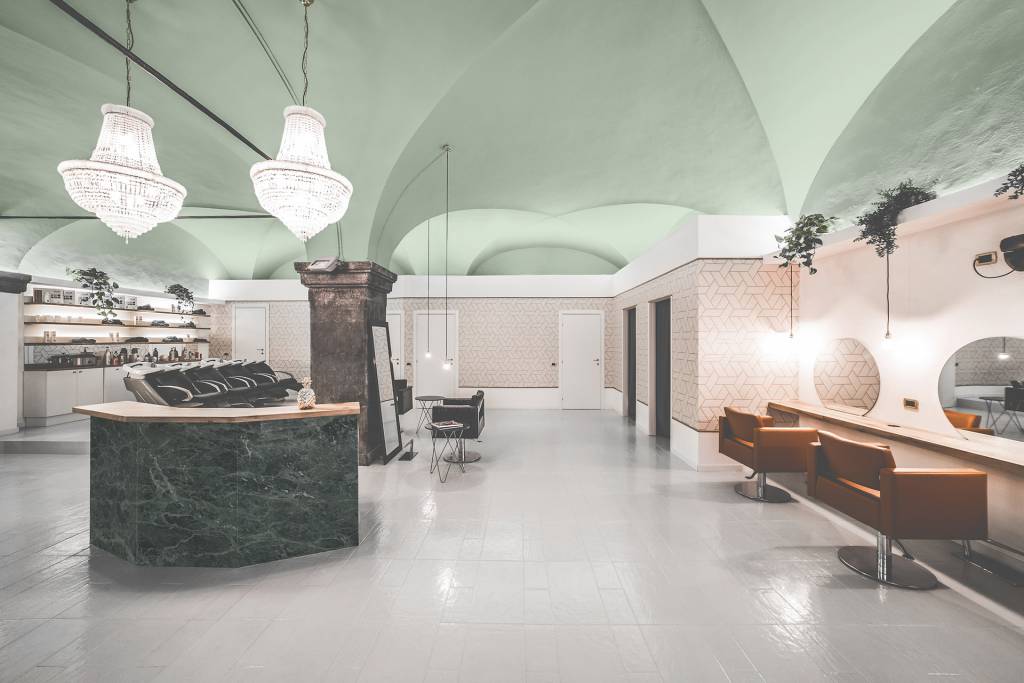 Our Kigoma pendants are suspended from the high vaulted ceilings