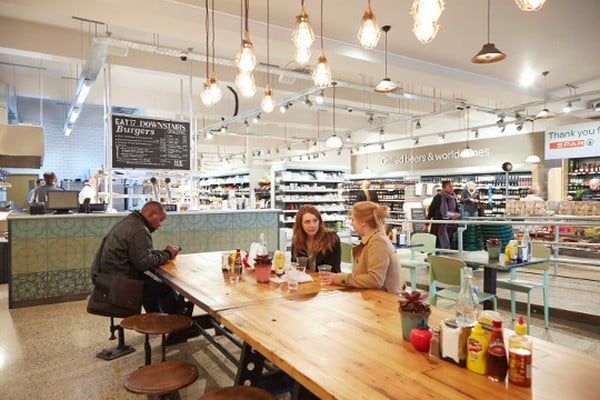 Our pendant lights are suspended throughout this Spar retail outlet
Located inside the former site of a historic Hackney cinema, this innovate retail outlet and restaurant combines a range of unique range of fixtures and fittings throughout the store. Our decorative light fixtures gently highlight the beauty of this historic building.
Occupying the building of Clapton's former Castle Cinema, which traded from 1913 to 1958, the new SPAR combines a unique range of fixtures and fittings with an expertly selected array of products, built-in burger bar and upstairs restaurant, making it one of the most innovative stores in the convenience sector. Mullan Lighting was the lighting brand chosen to create a series of decorative lighting pieces for this project.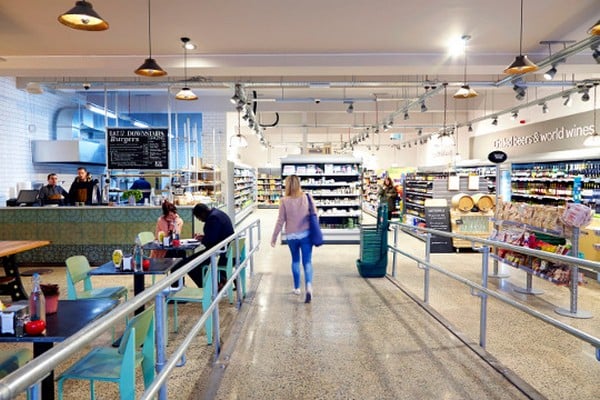 Mullan Lighting were the commercial lighting supplier of choice for this Spar retail outlet The innovative new store and restaurant located on the historic site of a former Hackney cinema, represents a new chapter in the highly successful partnership between A.F. Blakemore and DCSJ Ltd, the family business behind the award-winning Walthamstow SPAR and EAT 17 bistro.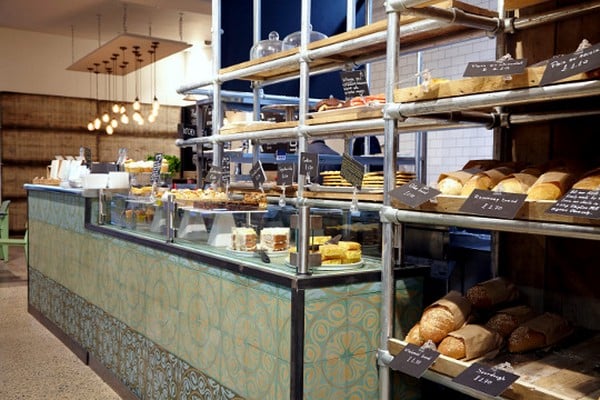 In the background of this image is a bespoke chandelier from Mullan Lighting, designed specifically for this Spar retail outlet