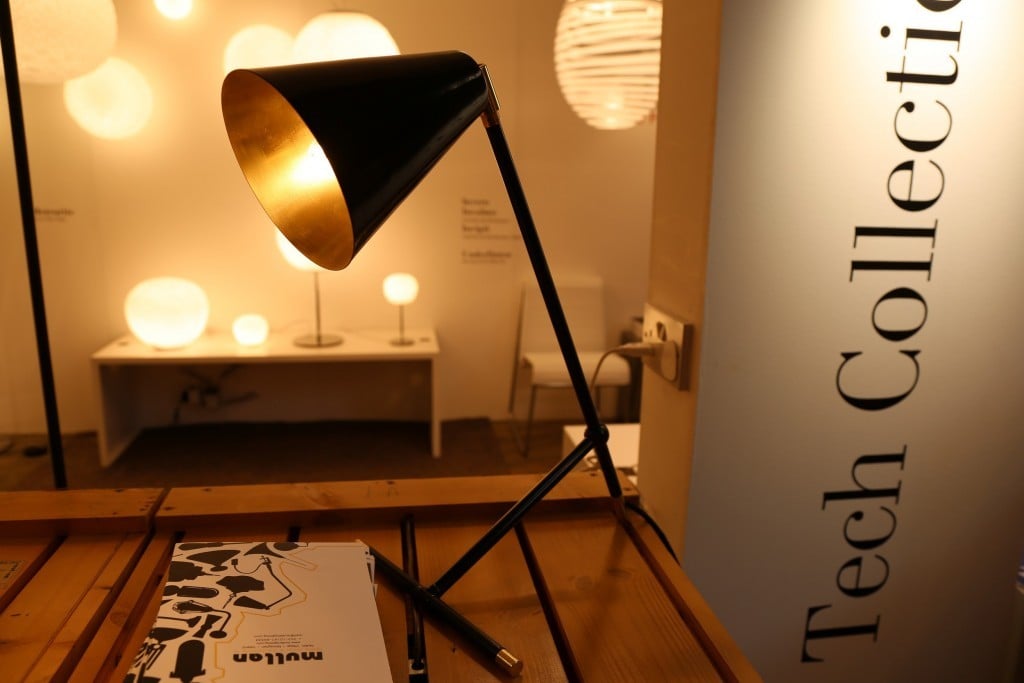 A selection of black table lamps to enhance your industrial décor
Table lamps are unique design pieces that makes all the difference in an industrial-style interior. Black table lamps can handle any kind of style and décor, fitting in any place you want. Take a look at our suggestions and prepare to be inspired!
Table lamps: a unique design piece that makes all the difference in an industrial decor. All you need is to put your creativity to work and choose the one that will fit your home interiors best. Today we bring you a special selection: Black table lamps. They can handle any kind of style and decor, fitting in any place you want. So, sit down, take a look at our suggestions, and prepare to be inspired.
Cairo table lamp
Inspired by the clean lines and sophistication of Mid-Century design, the Cairo table lamp is a chic addition to any room. Its slim profile and cone-shaped shade make it an uncommon accent for any desk, dresser or night stand.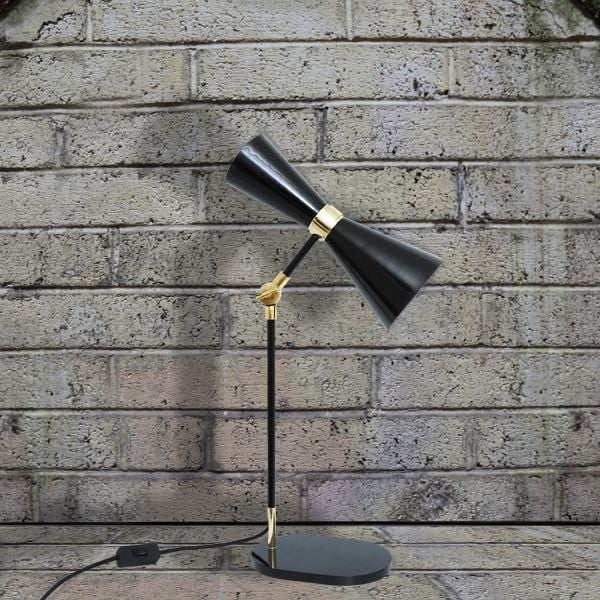 A modern update that maintains a familiar silhouette, this contemporary desk lamp features an asymmetric form that lends a chic ambience in any setting, with an adjustable cone shade to help you direct a stylish light.
The Santa Clara modern table lamp is slim and handsomely designed with a industrial look that easily matches with modern and industrial interiors. The body of this desk lamp features traditional details that becomes a perfect addition to any den or office.
This metal table lamp features a clean and chic design that combines simple lines with rugged industrial angles for a strong, stylish silhouette. The warm color inside the shade will complete the vintage casual feel in your home.
Lusaka table lamp
With a striking look, the Lusaka table lamp easily revives any room or home office with its charming design. The contemporary styling of this desk lamp makes it a great addition to any home or office.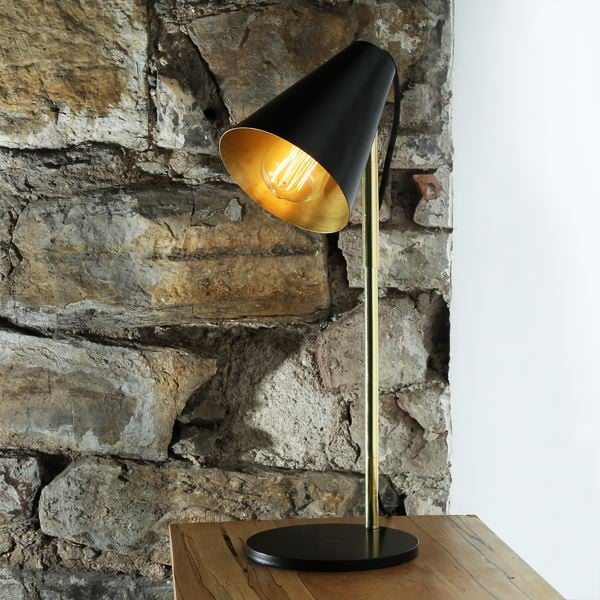 This reading table lamp features an adjustable arm that allows you to direct light exactly where you need it. It could also serve as an accent in an artist's studio or illuminate a modern loft space.
Sima table lamp
With a sophisticated design, the Sima modern table lamp brings sophisticated style and visual comfort to any room of your home. An excellent task light, this industrial table lamp is particularly suitable for a desk, side table or bedside table.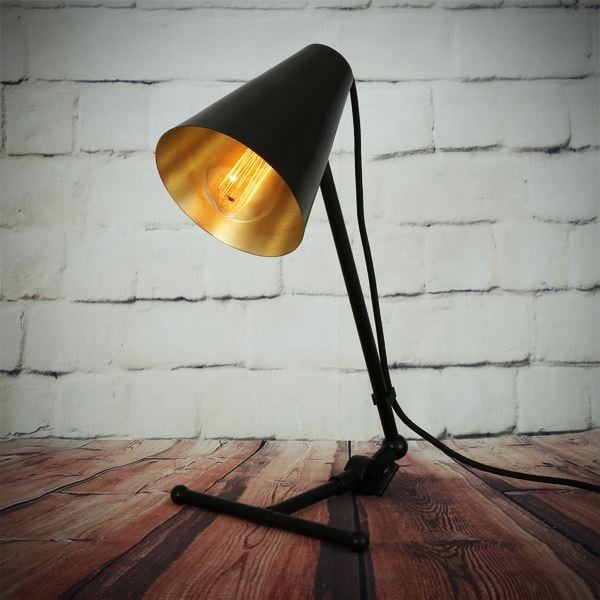 With its ultra-modern silhouette, this desk lamp is fully adjustable and allows unique control over the lit area. Display it alongside industrial design pieces for a cohesive look.
Sergeant Pepper table lamp
The hand crafted Sergeant Pepper was inspired by the psychedelic videos from the Beatles in the 1960's. This seemingly elegant and simple table lamp form reveals elaborate and joyful patterns of colors inside creating a unique and surreal visual effect. A great and groovy choice for today's contemporary interiors.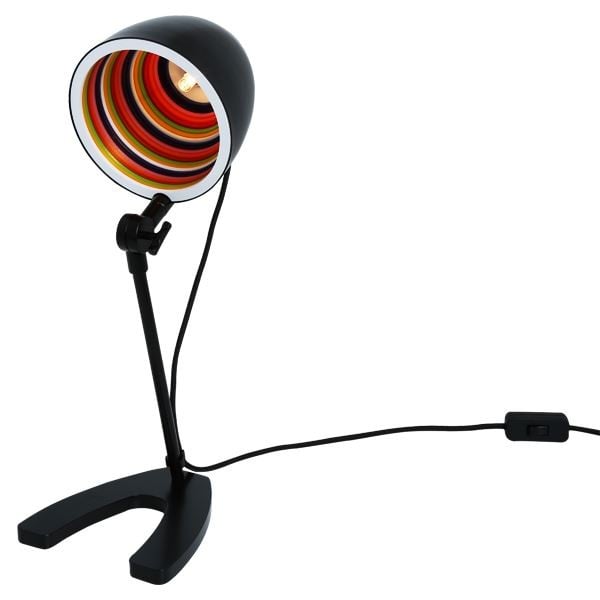 Sergeant Pepper's easily adjustable arm allows the angle of the lamp to be positioned as desired to your favorite composition at any time. The profiled steel base not only makes this lamp sturdy but also provides an aesthetically pleasing feature to this lamp.