Globe Pendant Lights in this Rustic Portuguese Restaurant in London
Set in the heart of London City and within a short stroll from London Bridge is the authentic Portuguese restaurant Casa do Frango.
A cuisine that is relatively unexplored in a multicultural city like London, founders Marco Mendes and Jake Kasumov knew that Londoners were missing out on their Algarvian-style delicacies.
Alessio Nardi of A-nrd Studio was tasked with the interior design of this Algarve eatery.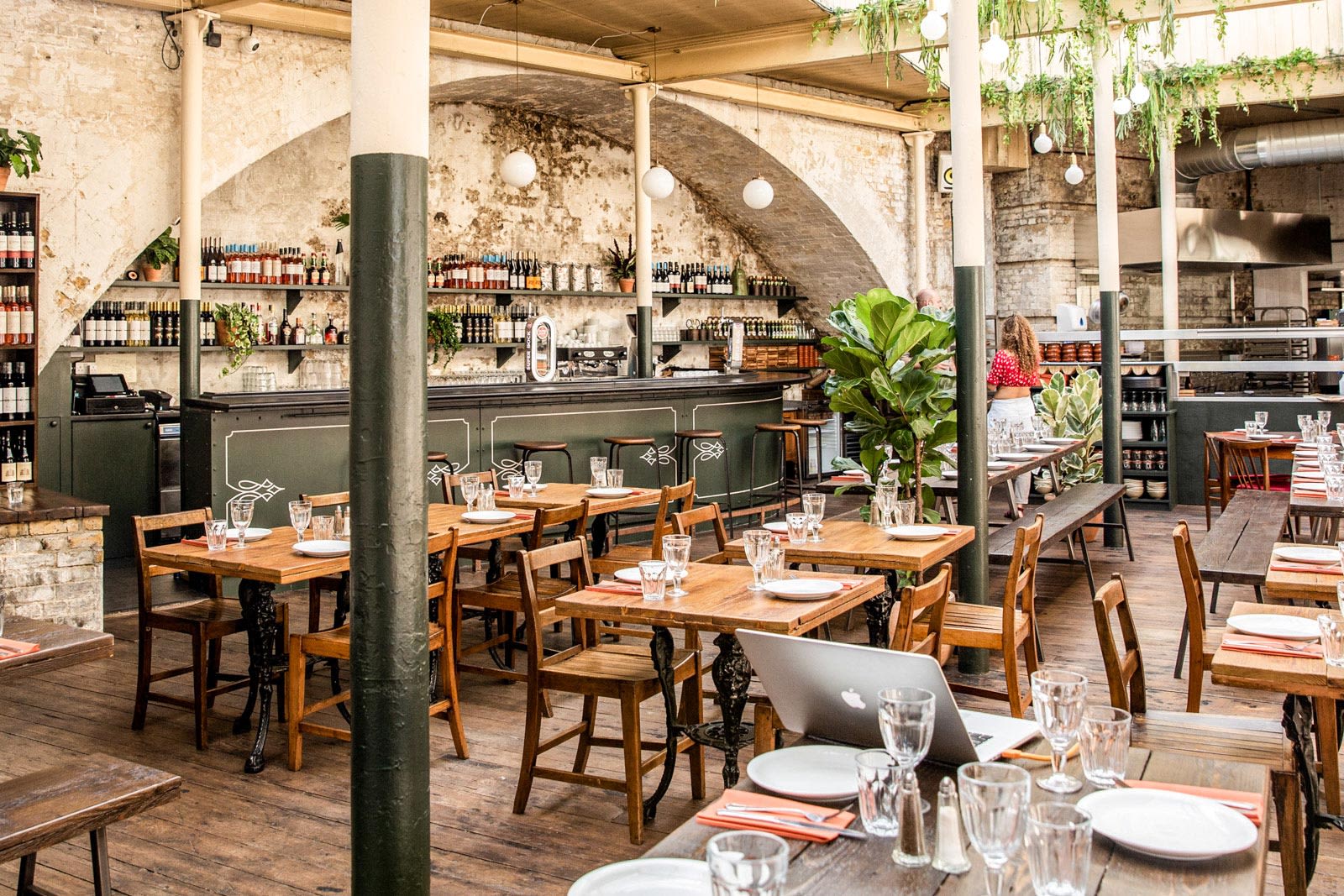 Gentry opal globe pendant lights in Casa do Frango, London by A-nrd Studio.
True to Portuguese fashion, an outdoor inspired vision was implemented across the 85 seater restaurant. Greenery used throughout the space gives guests the feeling of dining al fresco. The beautiful arched ceiling with a large glass skylight allows the trickle of natural light to circulate the dining space.
A key design feature that occupies the dining area is the rustic bar. The exposed brick wall offers a rural atmosphere and resonates traditional Portuguese countryside.
The bar counter is illuminated by our Gentry opal globe pendant lights. The contrast between the rustic wall design showcases our light fittings profoundly. The open display of wines and spirits combined with the rugged wooden flooring truly resembles an Algarvian family dinner party.
Reflecting the Portuguese culture was pivotal to the interior styling of this space. Dinners can enjoy regional Algarvian-style piri piri chicken "frango" that is cooked over wood charcoal using traditional techniques.
Gentry opal globe pendant lights in Casa do Frango, London by A-nrd Studio.
A-nrd Studio captured the Portuguese heritage tastefully in this project. The bar area offers guests an opportunity to appreciate the fine details of Alessio's design vision with hand painted detailing on the bar front resembling Portugal's famous 1900's rail trams.
Casa do Franco is a charming restaurant where you can relax and enjoy beautiful Algarvian cuisine under our Irish-made light fittings.
Other bar and restaurant projects you might enjoy: