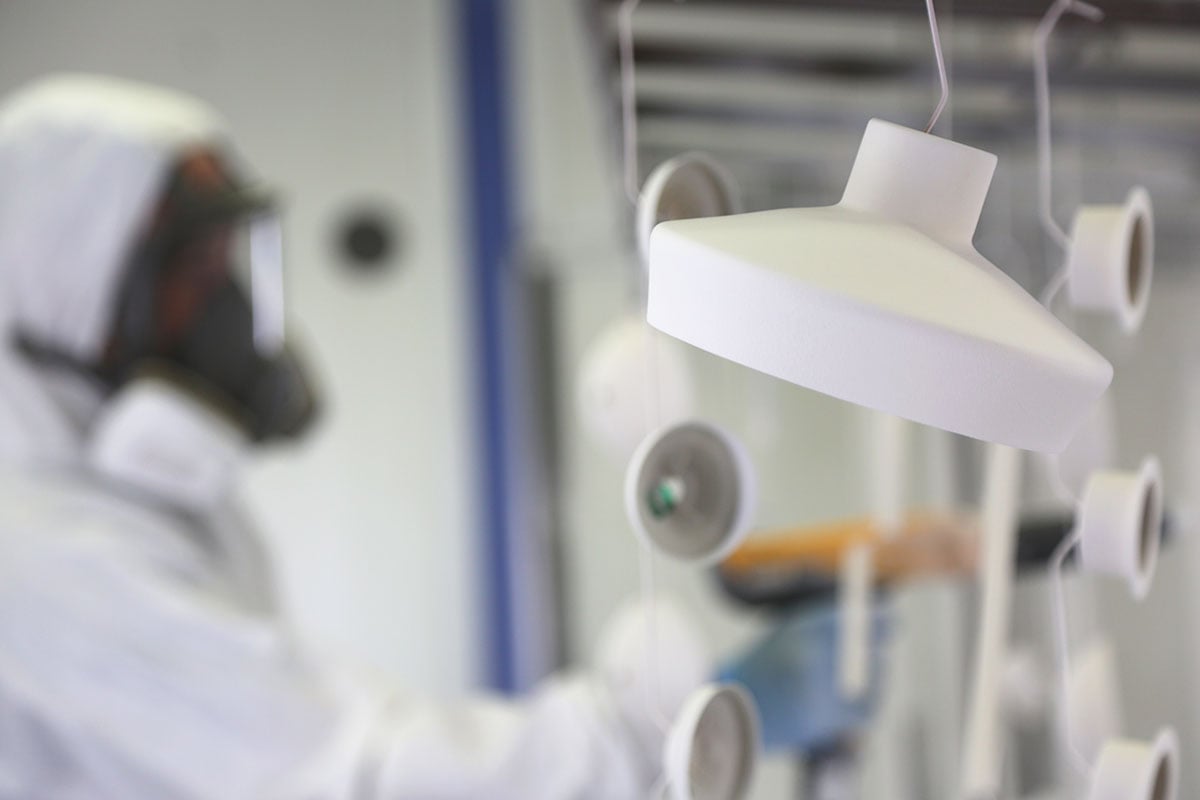 Important Updates Regarding COVID-19
Update October 22, 2020: Ireland has been placed on Level 5 of the Plan for Living with COVID-19. This means that all non-essential retail is closed for a period of at least six weeks. Manufacturing, however, is permitted during this period of increased restrictions and we continue to manufacture our light fixtures in Mullan Village as normal. We have stringent safety protocols in place to prevent the spread of coronavirus within the workplace.
---
Update June 15, 2020: We manufacturing as normal. Some orders may experience slight delays. However, the vast majority of orders will be completed within our standard 2-3 week lead time.
---
Update May 05, 2020: We have resumed manufacturing of our light fixtures at a reduced capacity. Some orders may experience delays because of this reduced production capacity. However, by and large, our standard 2-3 week lead time will apply to all new orders going forward.
---
Update April 23, 2020: We will soon begin to manufacture a range of sneeze guards for commercial premises to help stop the spread of coronavirus and other infectious diseases. Our first product in this range is a suspended sneeze guard / hygiene screen that is installed at point-of-sale, service areas and locations where customers interact with employees. They're made from very strong, clear acrylic and are available for sale now.
These hygiene screens can be installed in banks, grocery stores, hotels, offices, pharmacies, reception desks, restaurants, shops, supermarkets and more.
Get in touch if you'd like to enquiry about custom sizes and colours.
---
Update April 14, 2020: The Irish government has taken the decision to extend our "lockdown" until May 5 in an effort to further suppress the coronavirus in Ireland. Unfortunately, this means that we cannot begin to manufacture orders again until after that date.
---
Update March 29, 2020: The Irish government has ordered all non-essential retail shops and services to close until April 12. As a result, we must temporarily cease manufacturing for the next two weeks.
Our sales, design and marketing teams will continue to work from home, however.
How does this affect our lead times? Unfortunately this means that our standard lead times will be extended by two weeks. This is very regrettable. However, we all have our part to play in suppressing this pandemic and must do everything that we can to help protect the lives of those around us.
We will be contacting all customers that currently have orders in production on Monday, March 30 to advise them on a new estimated dispatch date for their order.
In the meantime, stay at home and stay safe.
---
Update March 16, 2020: Delivery to the United States and Canada will incur an additional 1-3 days transit time. Delivery to certain areas of northern Italy have been temporarily suspended. At this time we have not been informed by our couriers of any other issues around delayed or suspended delivery of goods.
---
As the COVID-19 pandemic spreads further throughout Europe, this is undoubtedly creating uncertainty amongst our customers and the general population.
All of our products are manufactured to order in Ireland. As of today, we have thankfully been unaffected by supply chain issues that other lighting suppliers may be experiencing. Should this situation change in the coming days and weeks, we'll issue updates and advice on product lead times accordingly.
At present, all of our tailor-made light fixtures are still being manufactured within our standard 2-3 week lead time.
We will be adhering to any guidelines and advice issued by the Irish government and will continue to monitor the situation very closely.
If you have any specific upcoming projects, we'd be more than happy to work with you on these. In order to mitigate any potential delays in the coming weeks, it would be beneficial to begin discussions early so that work can be scheduled well in advance.