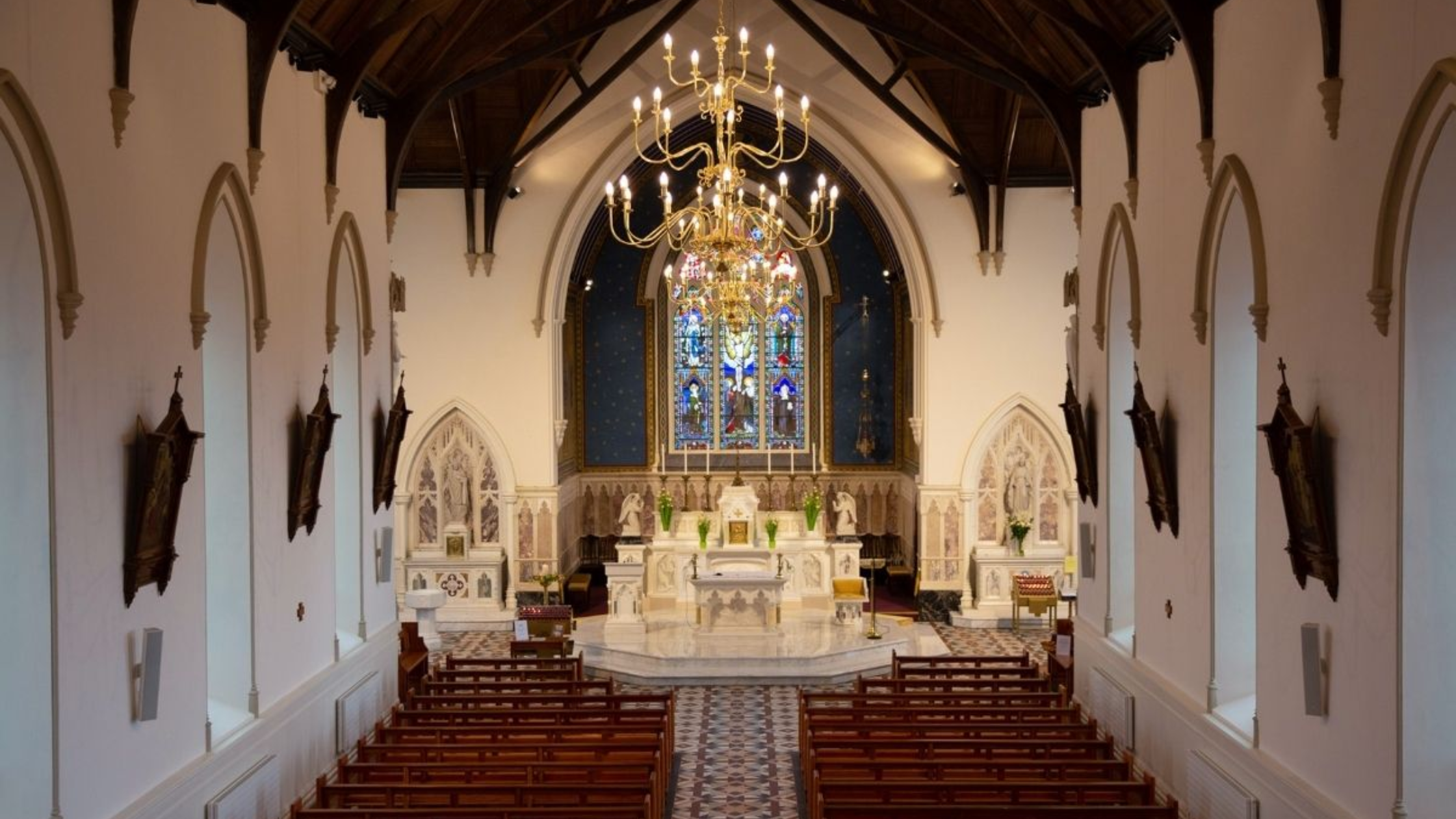 What to Consider When Lighting Places of Worship
When it comes to lighting places of worship it's important to consider their practical and aesthetic requirements. These buildings hold many different activities and events that demand a flexible lighting design.
Here at Mullan Lighting, we worked on many church lighting projects; three of which are briefly described below. Through this journey we have discovered that the location of lighting is usually dictated by its architecture. Fine architecture and furnishings can be highlighted to establish the atmosphere and character of the building.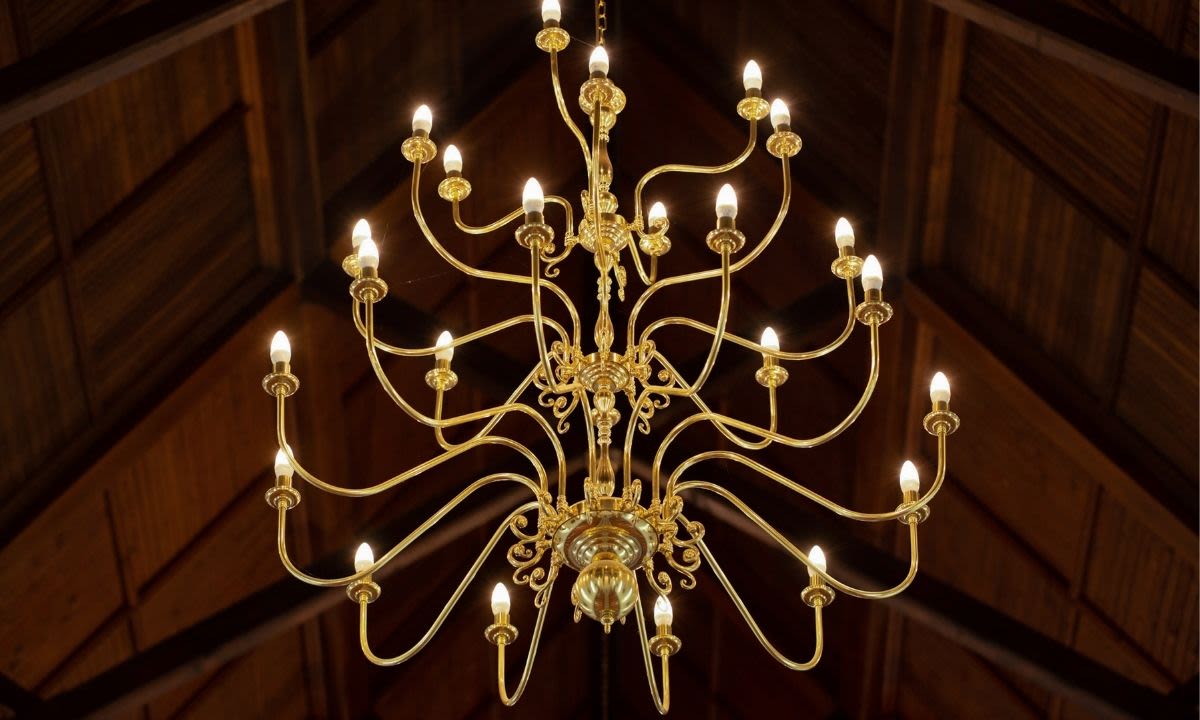 Our 'Flemish' Candle-Style Brass Three-Tier Chandelier.
St. Mary's Church in Castleblayney, Ireland is a gothic-inspired place of worship built in the 19th Century with strong religious standings. We manufactured three impressive brass Flemish chandeliers that are suspended above the centre isle of the church. The lighting design was used to elevate the grandiose architecture, drawing the viewer towards the alter and stained-glass windows.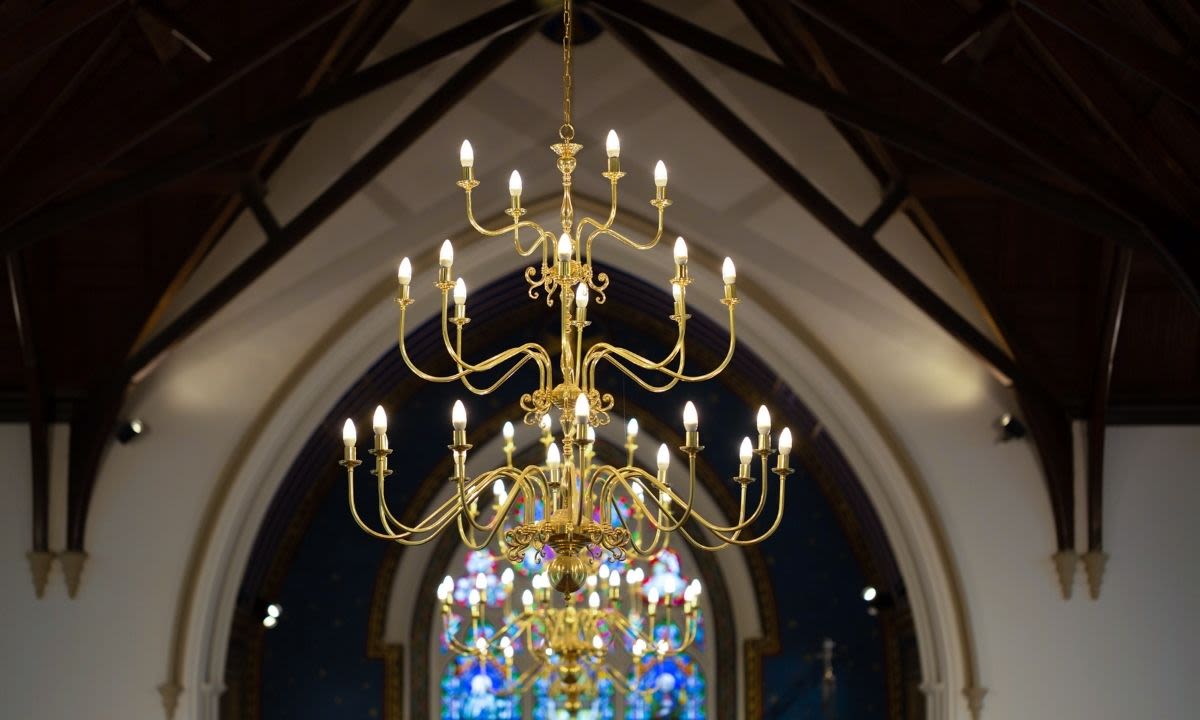 Our 'Flemish' Candle-Style Brass Three-Tier Chandelier.
We also manufactured Clones three arm chandeliers that are suspended lowly from the ceiling. The three traditional schoolhouse glass shades complement the traditional aesthetic of the build. With this project it was important for the lighting design to capture the character and heritage of the chapel.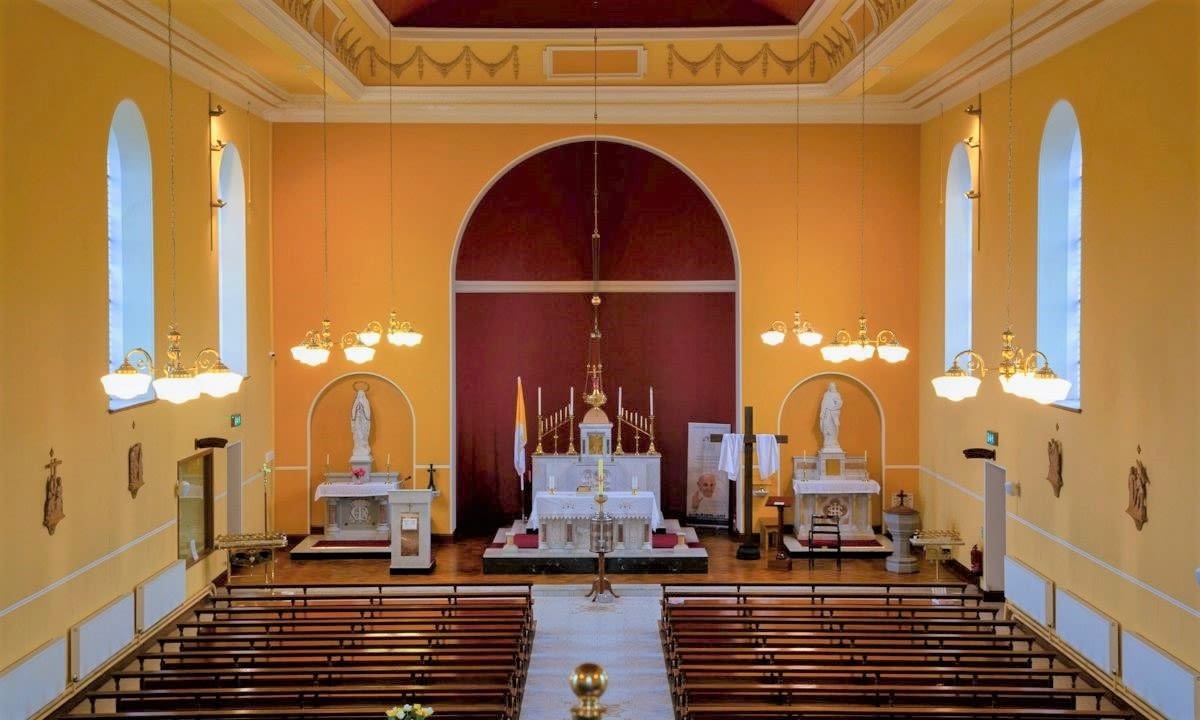 Our 'Clones' 1920's Schoolhouse Three-Tier Chandelier.
On the practical side of things, there has to be enough light for people to move around safely and comfortably. All of the steps and obstructions must be clearly visible. There also has to be enough light for churchgoers to be able to participate and fully appreciate the mass or service. They must be able to read the small print on hymn books, watch the priest or minister and follow performances.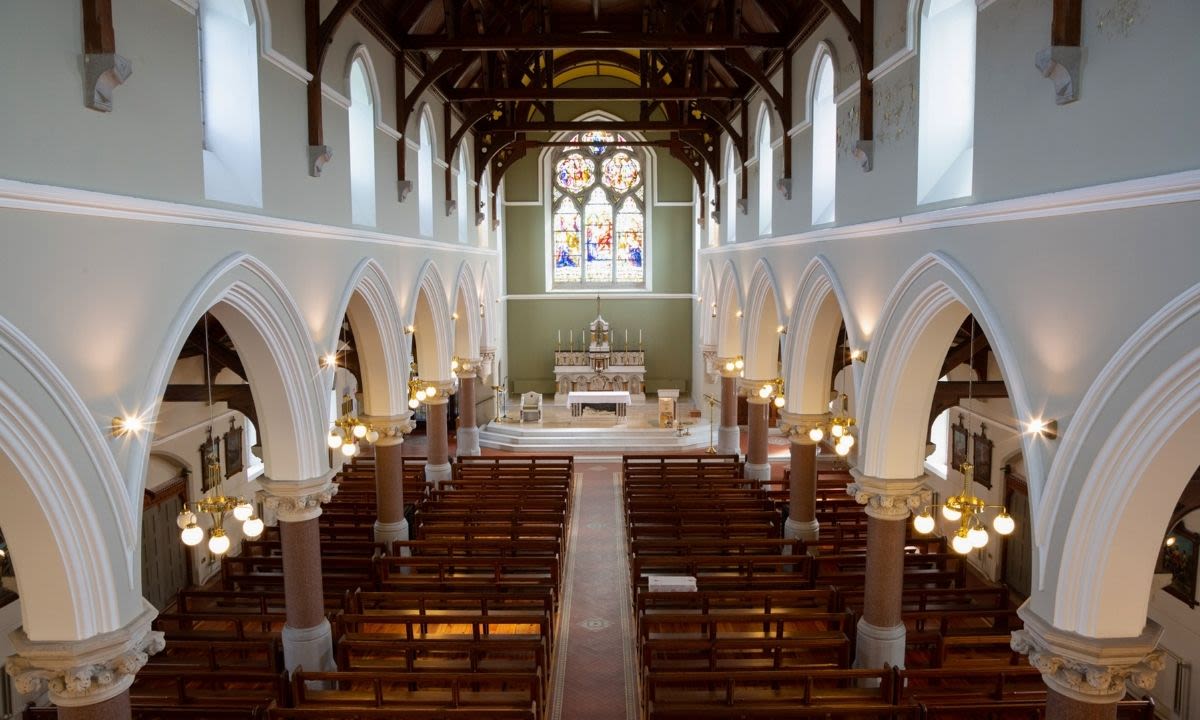 Our 'Killarney' Four-Arm Church Chandelier and 'Sucre' Industrial Adjustable Brass Spot Light.
For our project in St. Mary's Church in Crosserlough, Co. Cavan, Ireland, we manufactured Killarney chandeliers and Sucre wall spotlights that were placed between the arches to illuminate the nave, shine on the rows of seats and up light to the roof. Our Elle brass picture light was used to illuminate the lectern at the alter for readings.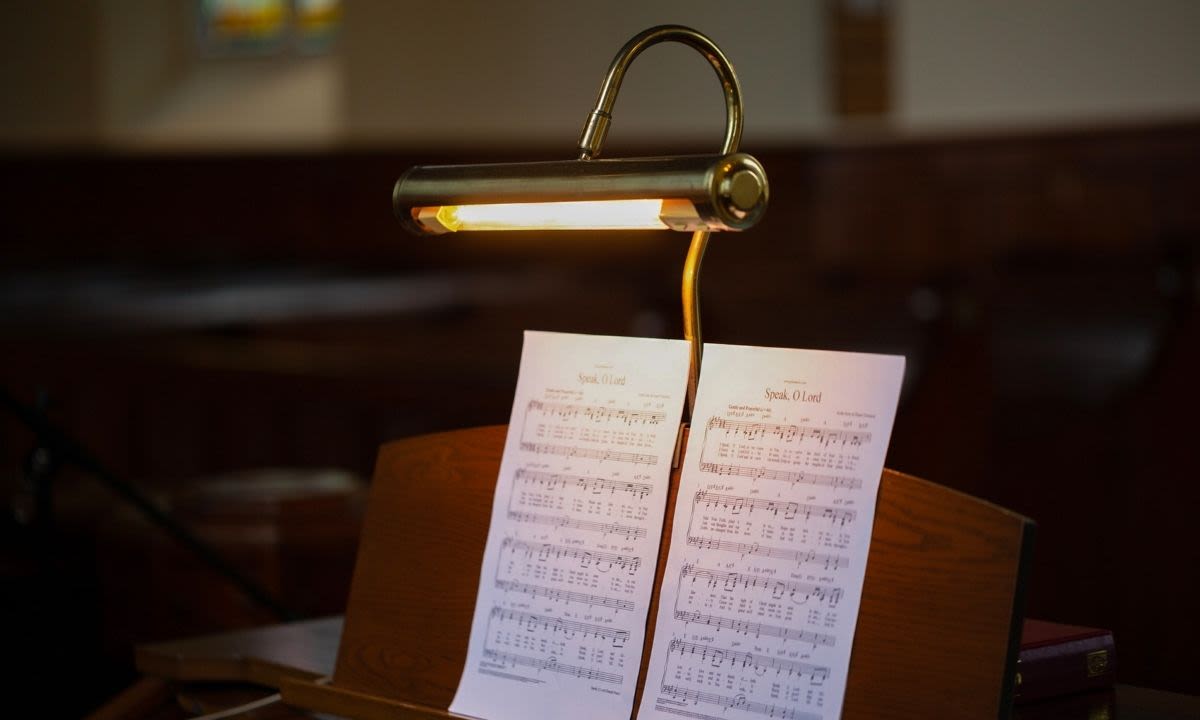 Our 'Elle' Solid Brass Picture Light.
Our work on these projects reinstated that lighting designs for places of worship require a great understanding of the demands of the building, as well as its history and architecture. It is important to make it practical and easy to use but also a beautiful space that complements its historic structure.