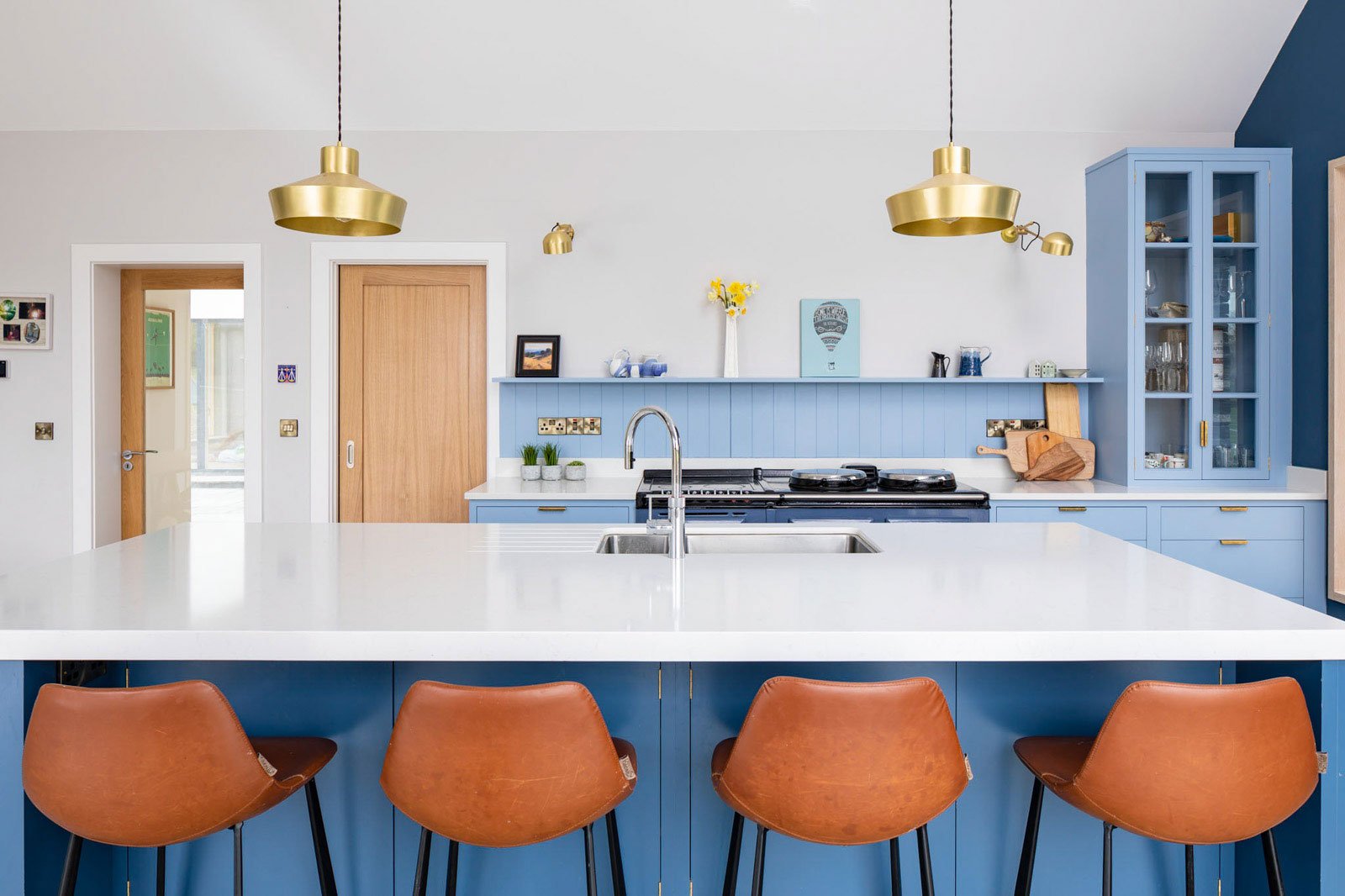 Soft Brass Lighting Finishes in this Modern Farmhouse Kitchen
The bold, blue colour palette of this modern farmhouse kitchen promotes a bright and enduring space
This beautifully handcrafted kitchen was created by bespoke kitchen designers Rhatigan and Hick. The unique workspace is a welcoming haven where you can peacefully enjoy a cup of tea after a long day on the farm.
The contrasting light blue and navy tones offer a modern twist to this traditional kitchen setting. The kitchen island acts as the main preparation station and features built in storage space. Topped with an off-white quartz counter, this area is an ideal space to prepare meals.
Illuminating the kitchen island are our beautiful Elegance pendant lights finished in satin brass. This raw colour stands out prominently against the coastal blue colour scheme of this kitchen.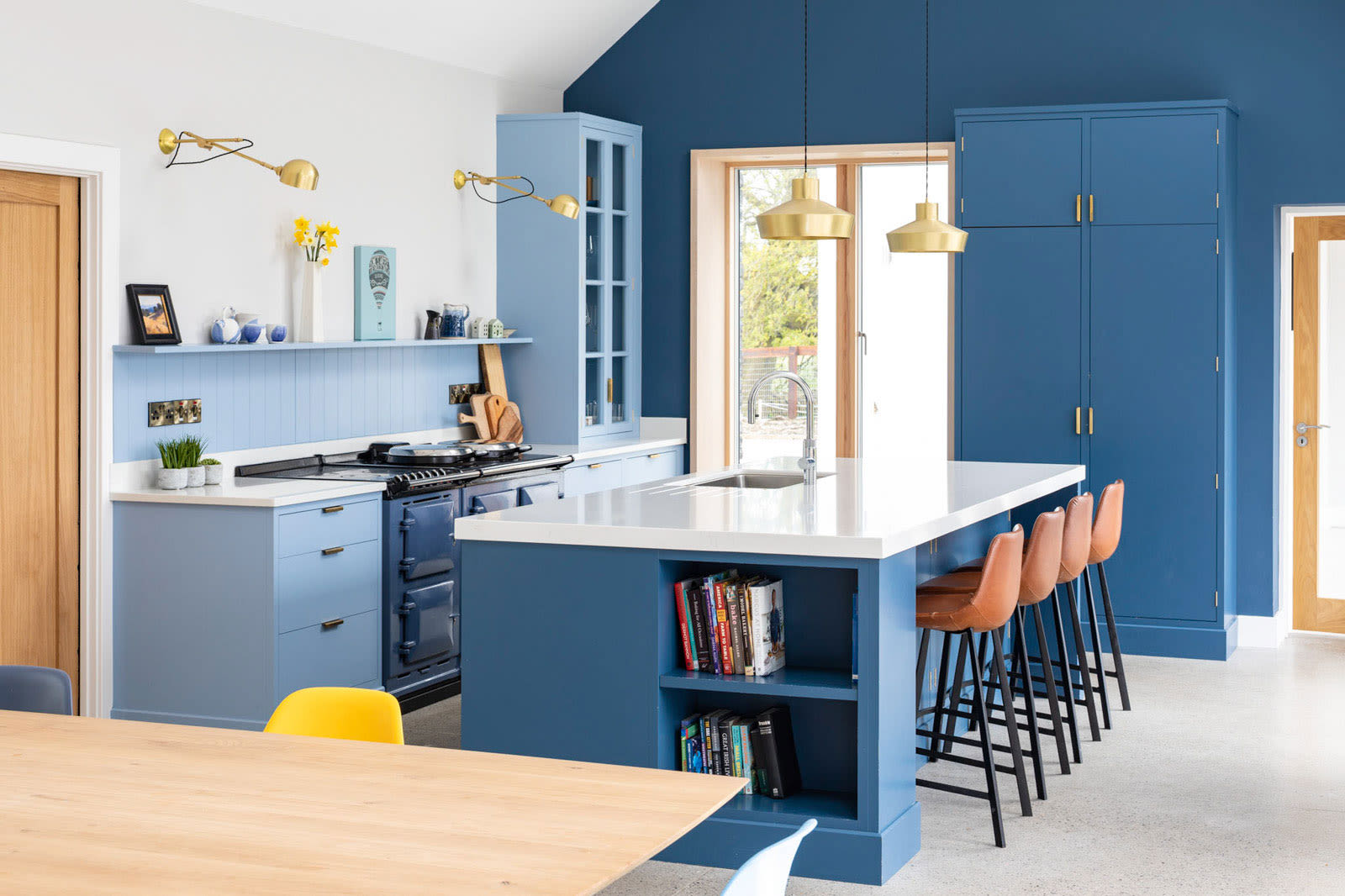 'Elegance' brass pendant lights in a private residence by bespoke kitchen designers Rhatigan and Hick. Photo credit: BML Media.
Providing task lighting to the back workspace is our quirky Bogota wall lights. With an adjustable arm, the beautiful brass lights can be positioned as required and cast a warm light across the counter tops.
Sitting between the light blue cabinets is a stunning midnight blue AGA stove. The traditional-style cooker is stylishly adapted into the quality carpentry fittings.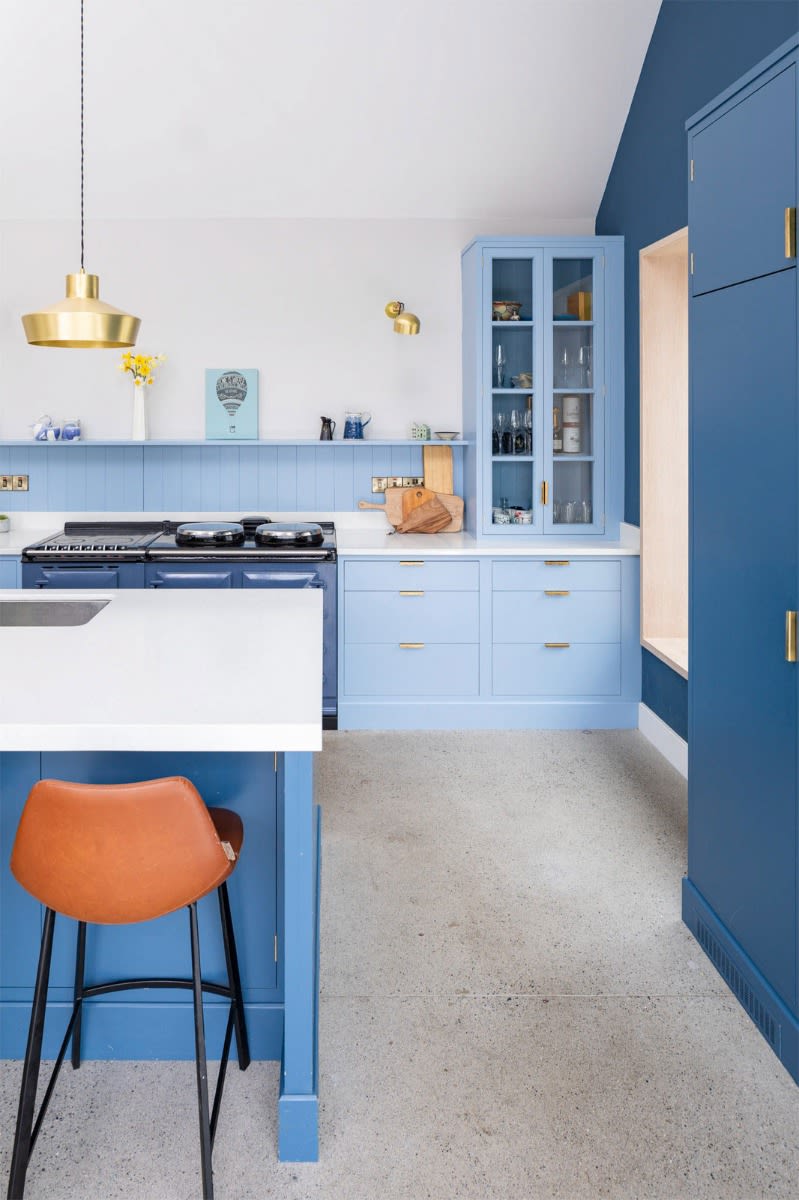 'Bogota' quirky wall light in a private residence by Rhatigan and Hick. Photo credit: BML Media.
The team at Rhatigan and Hick has complemented the soft gold offset of the light fixtures into the door handle furnishings. This provides a seamless and harmonised finish to the airy kitchen space.
A kitchen design that is set to make eager eyes jealous, we adore this quality bespoke kitchen design.
You might also enjoy: