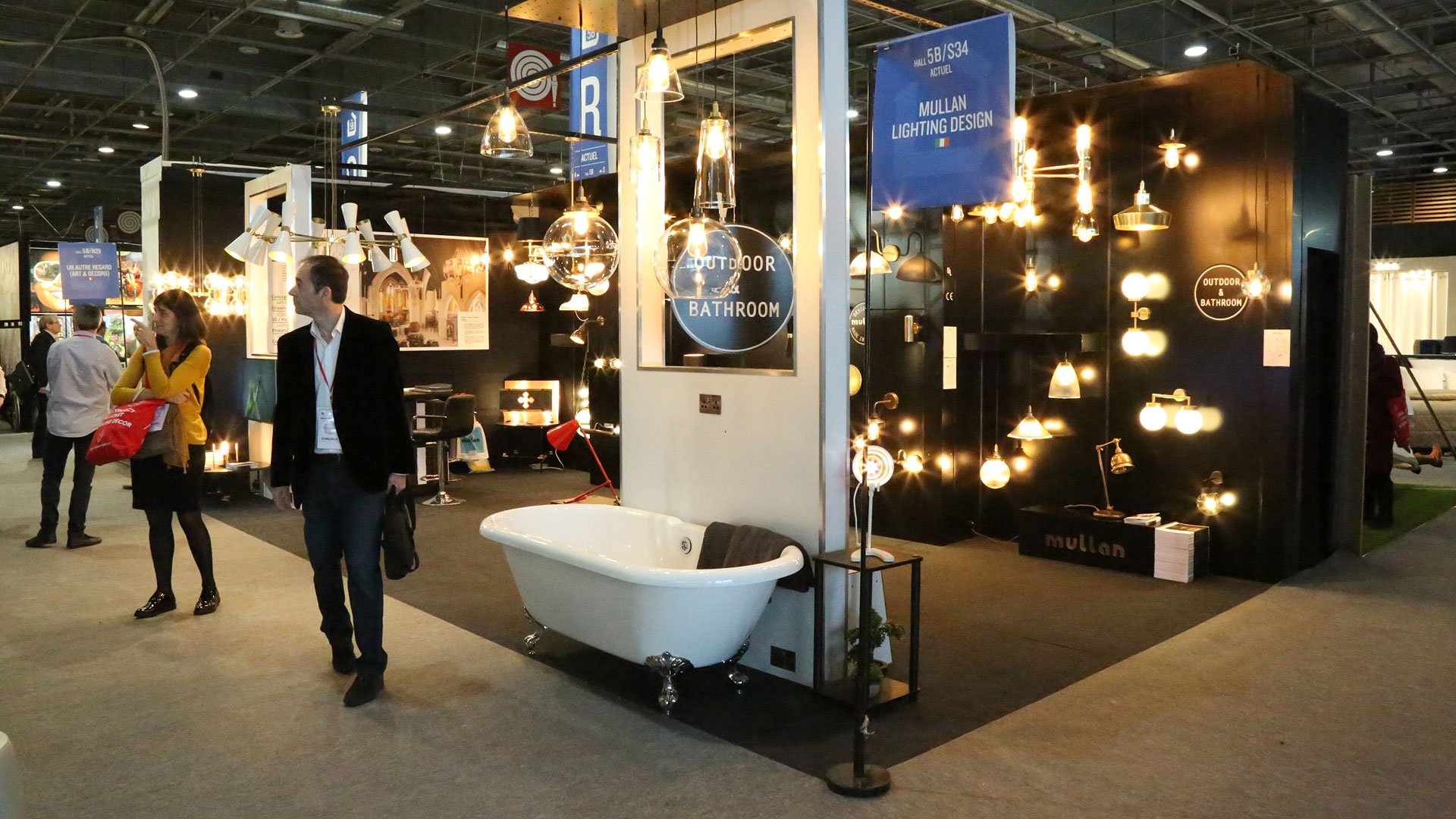 We're exhibiting at Light + Building in Frankfurt later this month
We're heading to Frankfurt later this month to exhibit at Light + Building. We'll showcase our new, expanded range of outdoor and bathroom lights, as well as a dozen new and exciting light fixture designs that we've been working on over the last few months. Light + Building is the world's largest lighting and building services technology trade show. We'll be exhibiting alongside 2,600 other international brands in the German city, all showcasing their innovative products in the fields of lighting, electrical, home and building automation. Light + Building is a bi-annual trade show. We last exhibited there in 2016. Our stand in Frankfurt - in Hall 5.1, A36 - will be considerable in size to accommodate our expanded range of outdoor and bathroom lights. We're continuing our drive to expand our range of IP54 lights, many of which were first revealed at MAISON&OBJET in Paris earlier this year. The new IP rated lights have been specifically designed for installation in wet areas, including bathrooms, most outdoor areas and high humidity locations. Exhibiting in Germany is an important progression for Mullan Lighting as we expand further into the European market. Earlier this year we added German language support - alongside English, French and Spanish - to our sales team. This is something we know that our German speaking customers will appreciate. Mike Treanor, Director of Design and Operations at Mullan Lighting, commented,
"Over the past six months we've worked aggressively to expand our range of bathroom and outdoor lights. All of our new bathroom lights are rated IP54. This gives interior designers and architects increased freedom to specify our lights in commercial projects."
Mike added that "our new lights can be installed in almost any bathroom or outdoor location" and that he sees "decorative bathroom lighting as having significant growth potential for Mullan Lighting and will continue to expand this range in 2018". Alongside our new and expanded range of bathroom lighting, we'll also showcase a dozen previously unseen designs. These new light fixtures include the new Eske and Isla pendants and the new Lana wall light. Also travelling to Frankfurt later this month is a host of established favourites, including the Berlin pendant, the Bogota wall light and the Cairo table lamp. Light + Building takes places from March 18-23 in the Frankfurt Exhibition Centre. We'll be exhibiting in Hall 5.1 at stand A36. You can view a map of Hall 5.1 and our stand location here. If you're planning on attending the event we'd love to meet you there.