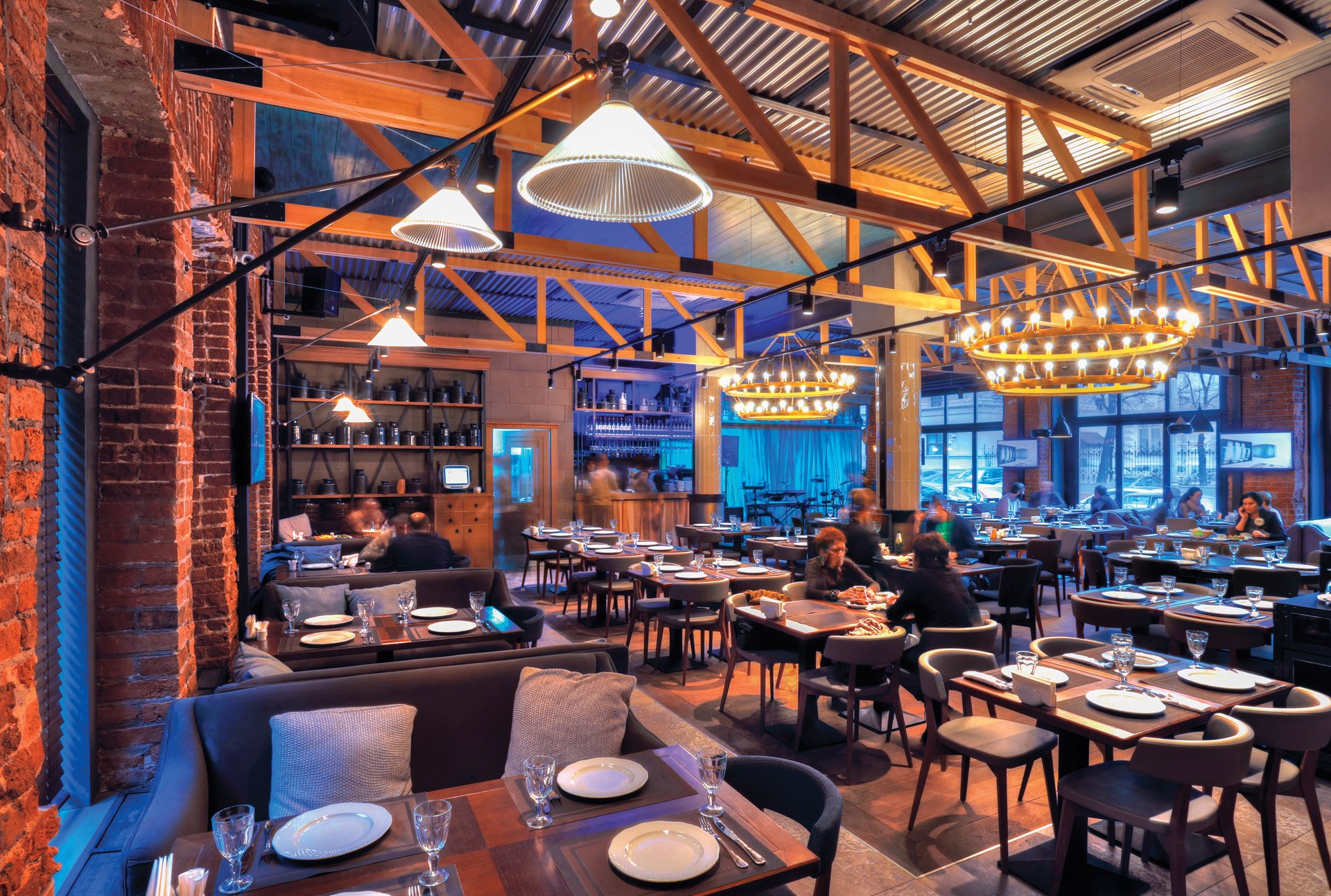 A careful selection of industrial restaurant lights at Café Khinkalnaya, Moscow
Café Khinkalnaya is a restaurant located in the historic and cultured city of Moscow, Russia. Café Khinkalnaya boasts an open design, with spacious dining tables and booths where diners can enjoy a selection of traditional Georgian specialities and continental dishes.
Our industrial restaurant lights feature in Café Khinkalnaya, Moscow. MMZ Project designed this contemporary yet industrial restaurant that features eye-catching décor and luxurious seating areas. The décor incorporates the artistry and ancient culture of the Russian capital with exposed raw brick walls that add an element of charm and character to the open space. Our Nyx coolie wall lights are delicately mounted to the beautifully textured brick walls. These adjustable wall lights have an understated profile that creates a striking statement without overwhelming the space. An antique brass finish gives the NYX wall light a distinctive aged look that helps create a warm and industrial ambience throughout the restaurant.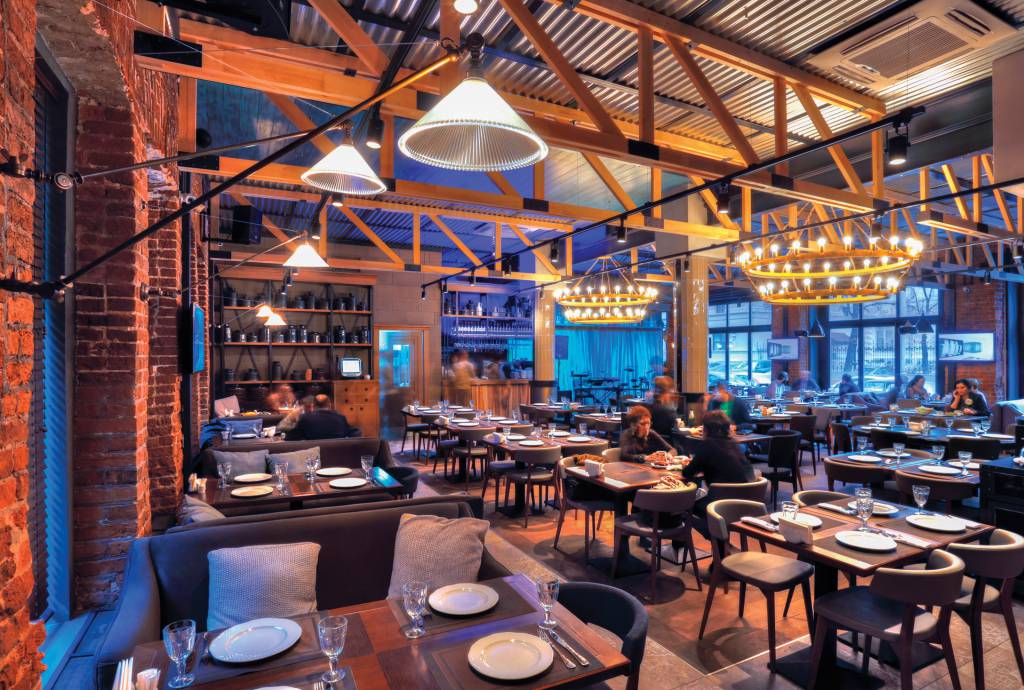 Our NYX adjustable wall light is delicately mounted to the brick wall The first floor of Café Khinkalnaya boasts a more relaxed dining experience with live music to complement the delicious cuisine. This thoughtful and cosy dining area is illuminated, in part, by our Kent traditional spotlights. The Kent spotlight adds an industrial look to the small space, with clean lines and a simple design. Featuring an adjustable arm, light from our Kent spotlights can be directed where needed.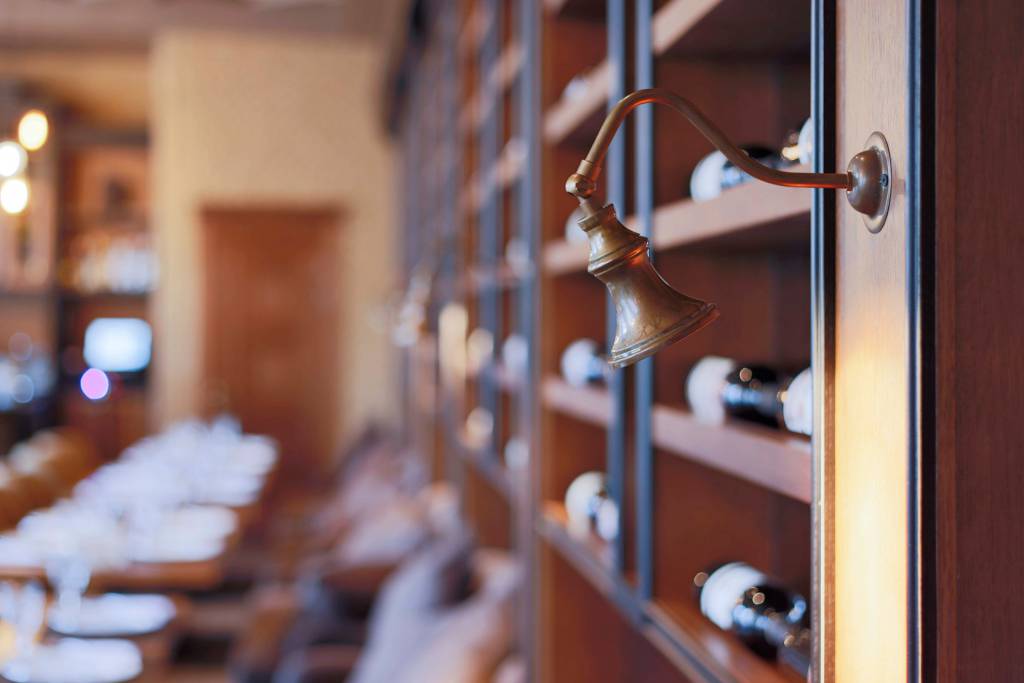 This cosy dining area is illuminated, in part, by our Kent traditional spotlights Our Adoo marine wall lights add nautical charm to the bathroom of this industrial restaurant. Fixed above the vanity area of the bathroom, this industrial-style bathroom wall light has a charming glow that complements the industrial-style theme of Café Khinkalnaya.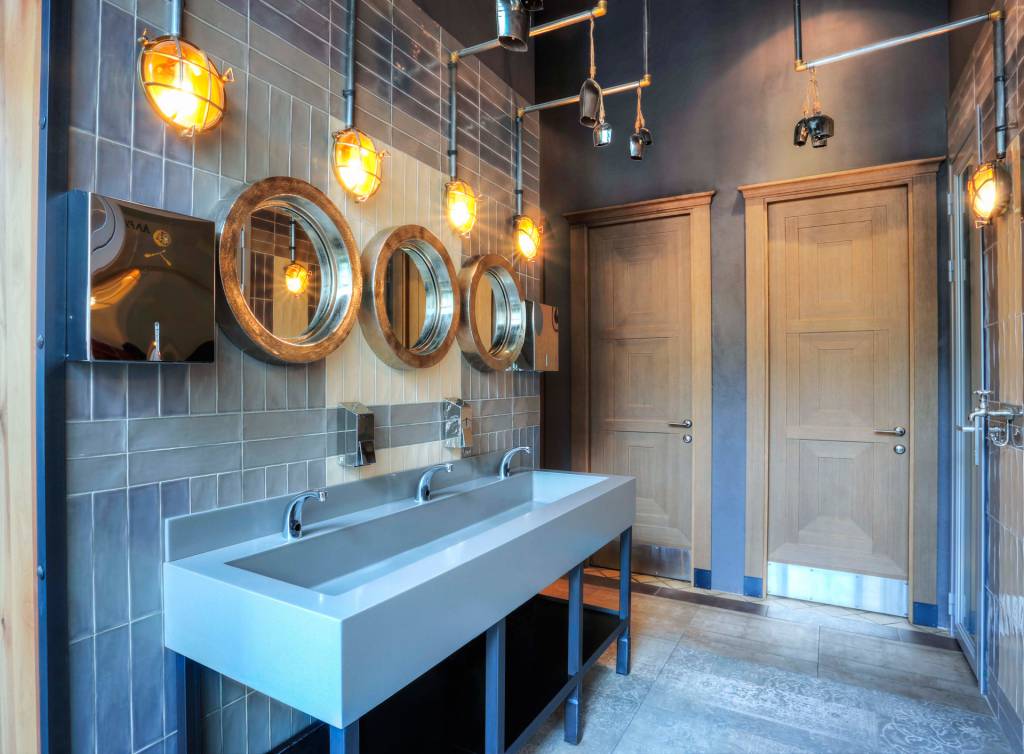 Our Adoo marine wall light adds nautical charm to the bathroom The careful selection of light fixtures and thoughtful interior design by MMZ Project helps create a warm and welcoming ambience for guests.