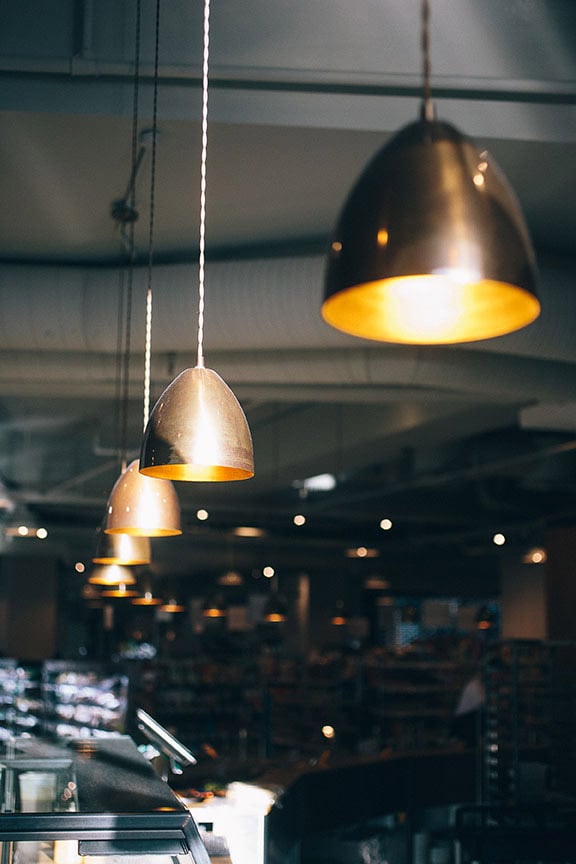 The tasteful Fallon & Byrne features our Skyler Industrial cone pendants
Fallon & Byrne, crowned Best Artisan Food and Greengrocer by the Irish Times, has recently added a third establishment to their highly successful chain of stores. The space is a 10,000 square foot commercial premises in Rathmines, Dublin and adds to Fallon & Byrne's Exchequer Street and Dun Laoghaire locations.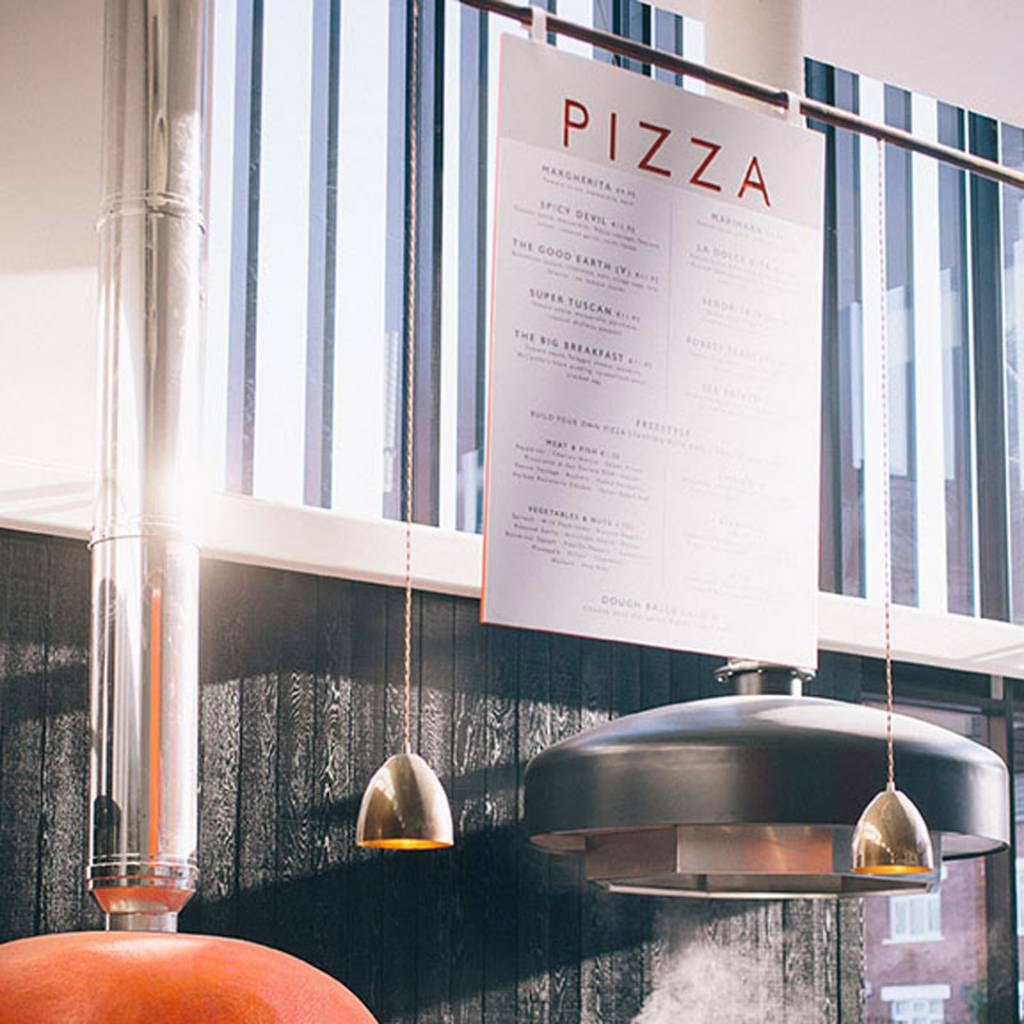 Our Skyler cone pendants feature throughout Fallon & Byrne This popular food-chain is best known for selling top-quality, gourmet food and hard-to-find ingredients. Finnuala Hayes of Howley Hayes Architecture led this commercial lighting project and used our light fixtures to help highlight the extensive range of impressive food products that the Rathmines store has to offer.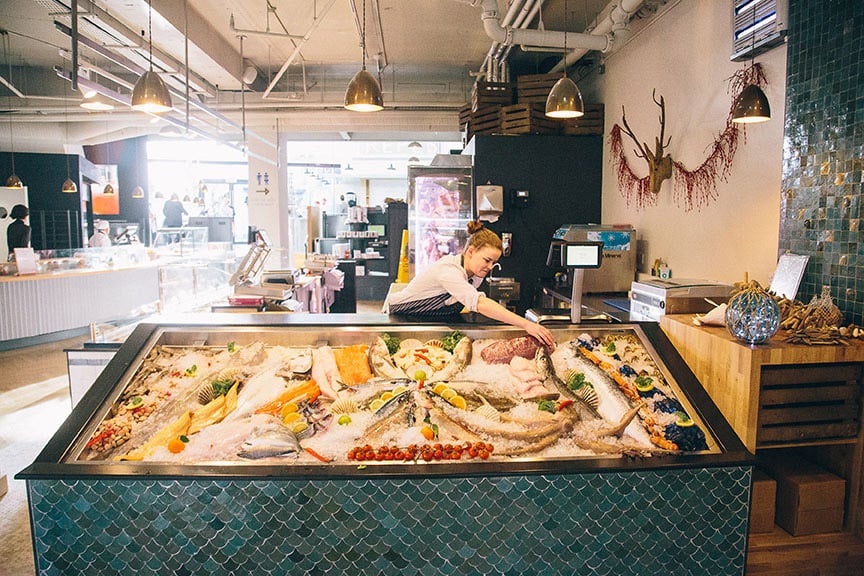 Our Skyler pendants are artfully suspended above the fresh-food counter The Food Hall of Fallon & Byrne is a food-lovers dream, with a carefully selected and delicately presented range of fresh fruit and vegetables, cheese and charcuterie, coffee and fine artisan foods, to name a few. The dining hall offers locally-roasted coffee, well-endowed sandwiches and appetising fresh salads that can be enjoyed in retro-style surroundings.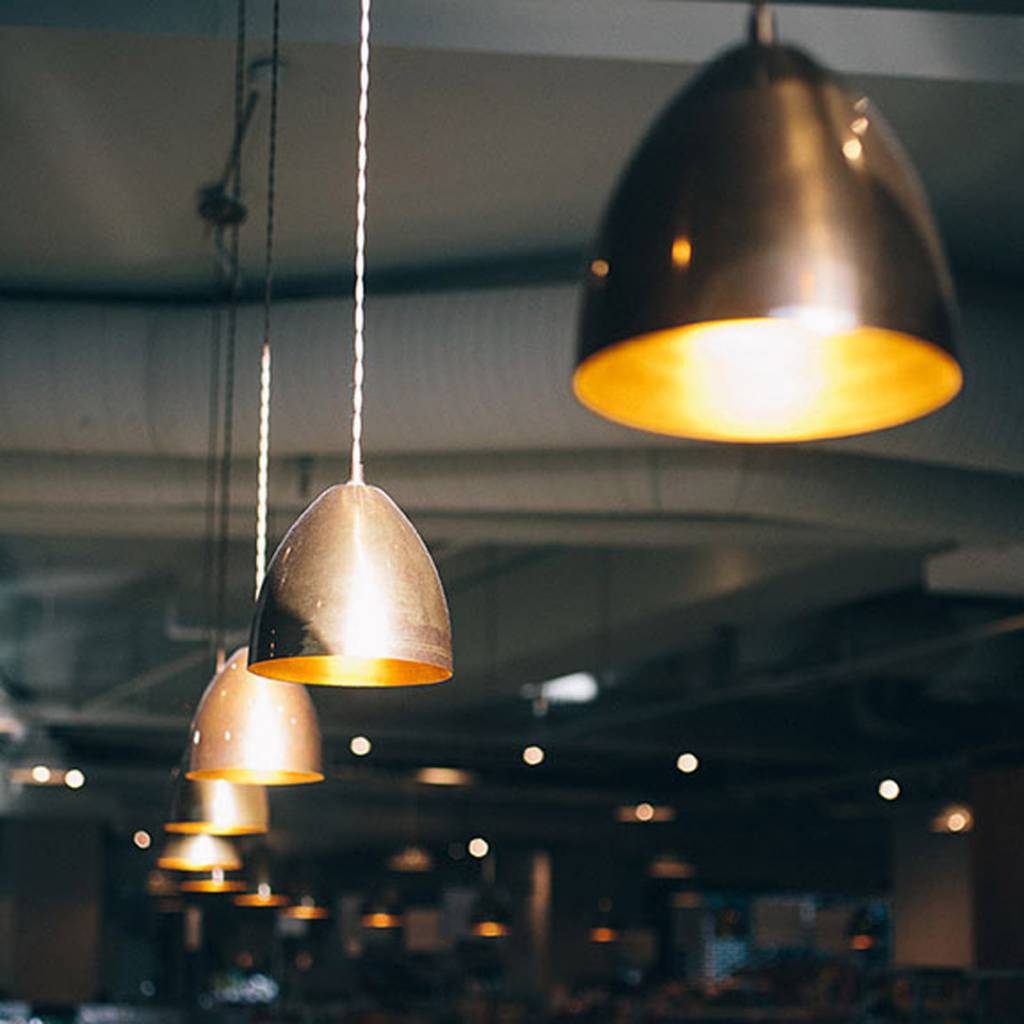 Our Skyler cone pendants add to the retro-style surroundings Our Skyler cone pendant lights are used extensively throughout Fallon & Byrne, Rathmines. With its beautiful yet simple design, the Skyler pendants are suspended above the fresh seafood counter and freshly prepared deli counter. This industrial pendant effortlessly adds to the unique design and décor created by Howley Hayes Architecture.