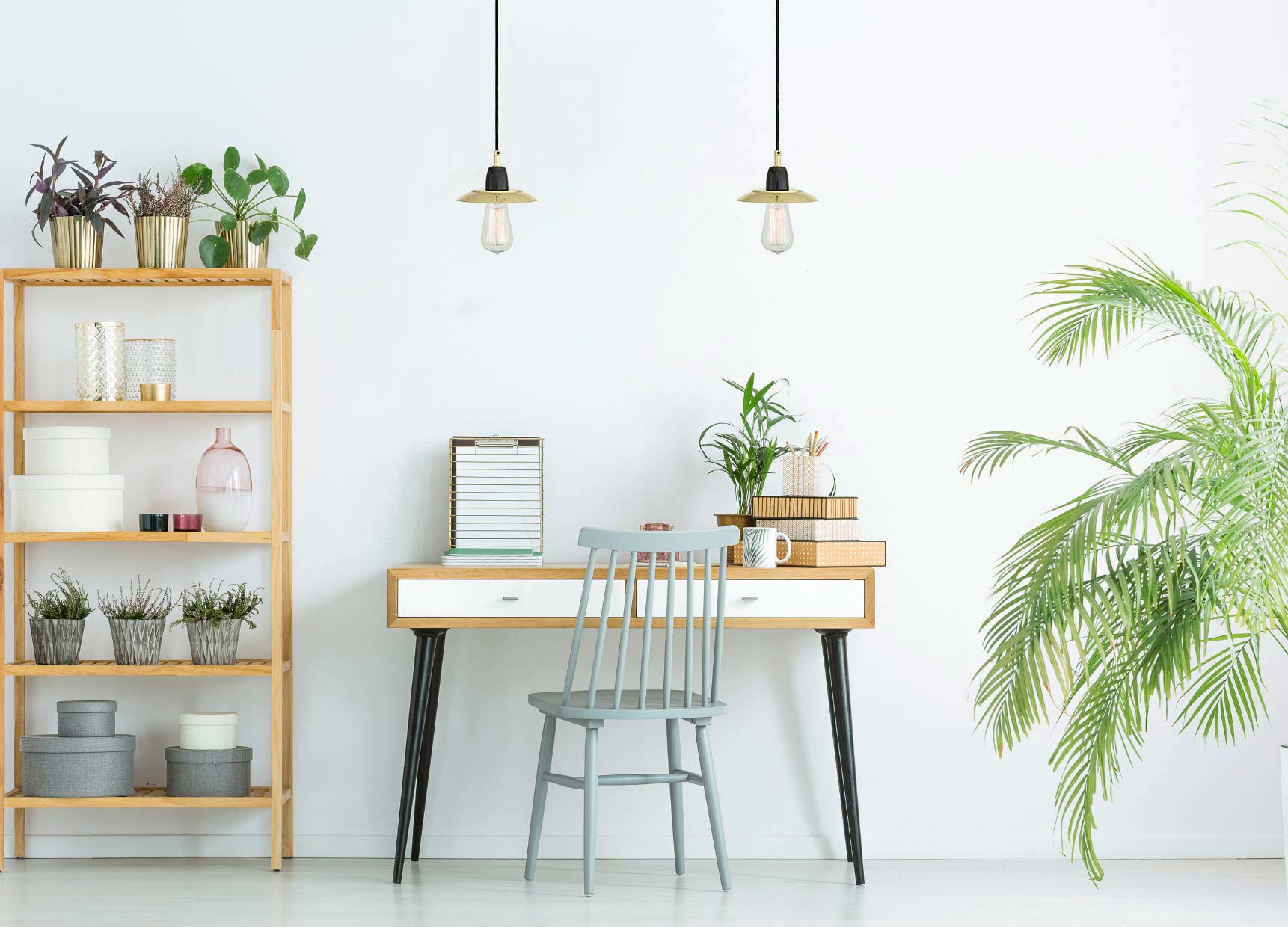 Five Lighting Tips for Your Home Office
Are you one of the many millions that suddenly find themselves working from home due to the coronavirus? Working from home can be a challenging adjustment to make. Some time and thought is required to ensure you create a workable space with limited distractions.
Whether you have chosen the snook under your stairs or have taken over the spare bedroom, this space is now your devoted home office. Good lighting is a key success factor in establishing a productive work flow whilst maximising outputs, keeping you and your boss happy!
Poor lighting often is the cause of energy reduction, eyestrain, headaches and overall reduces your ability to work effectively, which is not ideal!
What is the key to good lighting in a home office? Layering. Applying a range of lighting solutions into your work space will be beneficial in completing a wide range of tasks. If you think about it, one pair of shoes doesn't allow you to part take in all activities. Likewise, in a home office, a variety of light sources should be available to carry out different duties.
We have drafted some tips to help you perfect your home office lighting.
1. Ambient Lighting
Ambient lighting refers to the general lighting available in the room. This type of lighting is typically provided through a single ceiling light. More often than not, homeowners will leave this as the single and only source of light! We highly recommend you add some complimentary lighting.
Establishing an even supply of ambient light will assist in illuminating the work space. Spacing the light sources around the room evenly will reduce the projection of shadows and in turn reduce the development of eye strain.
This can be achieved through the scattering of additional ceiling and pendant lights offering a decorative feature or through the addition of floor, table and wall lamps.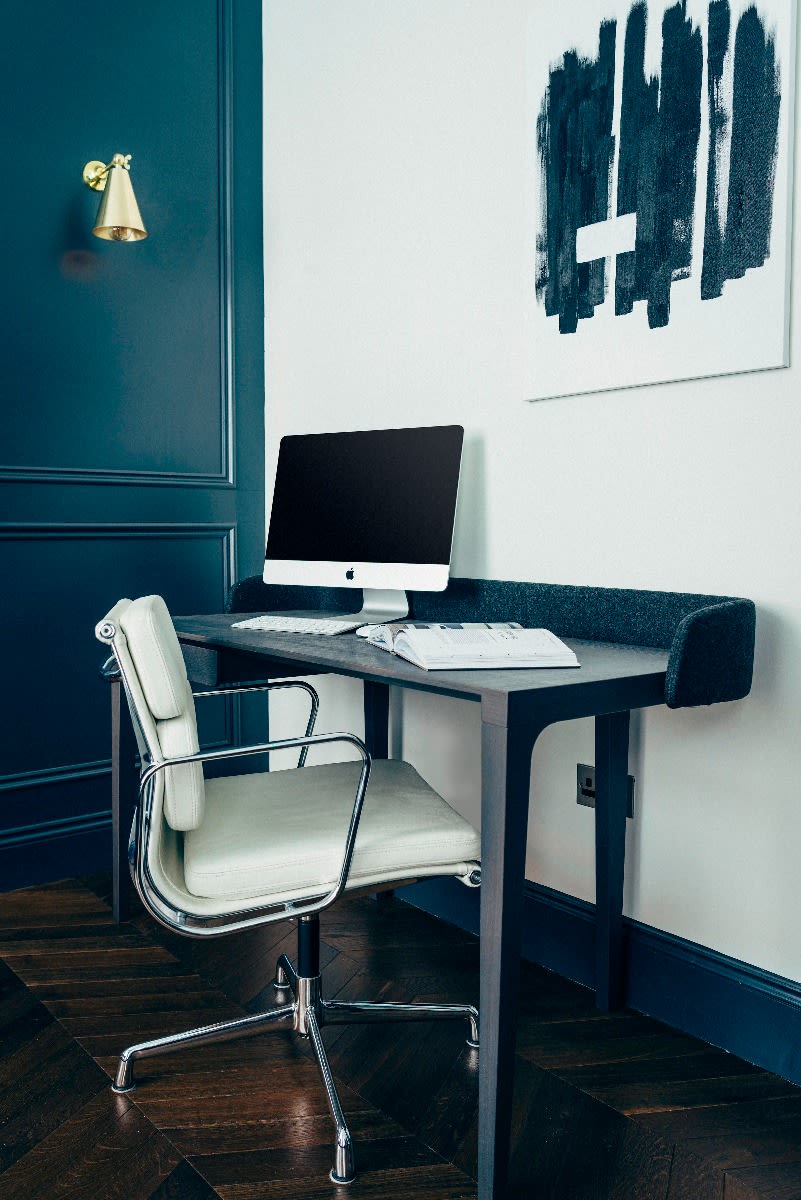 Home office design by North Design, featuring the Moya wall light. Photo credit: PJ Rankin.
2. Task Lighting
Task lighting is designed to ensure you conduct your work under the best lighting conditions. Daily assignments including computer work, reading and writing can me amplified through a quality task/desk light.
This light source is focussed on the task at hand, allowing you to easily see the finer details. Opting to use an adjustable desk lamp allows you to adapt the angle of the lighting easily for working in different scenarios and set ups.
Choosing to place a task light behind your computer screen will diffuse the brightness of the screen and in turn reduce the harshness of light reflected onto your eyes.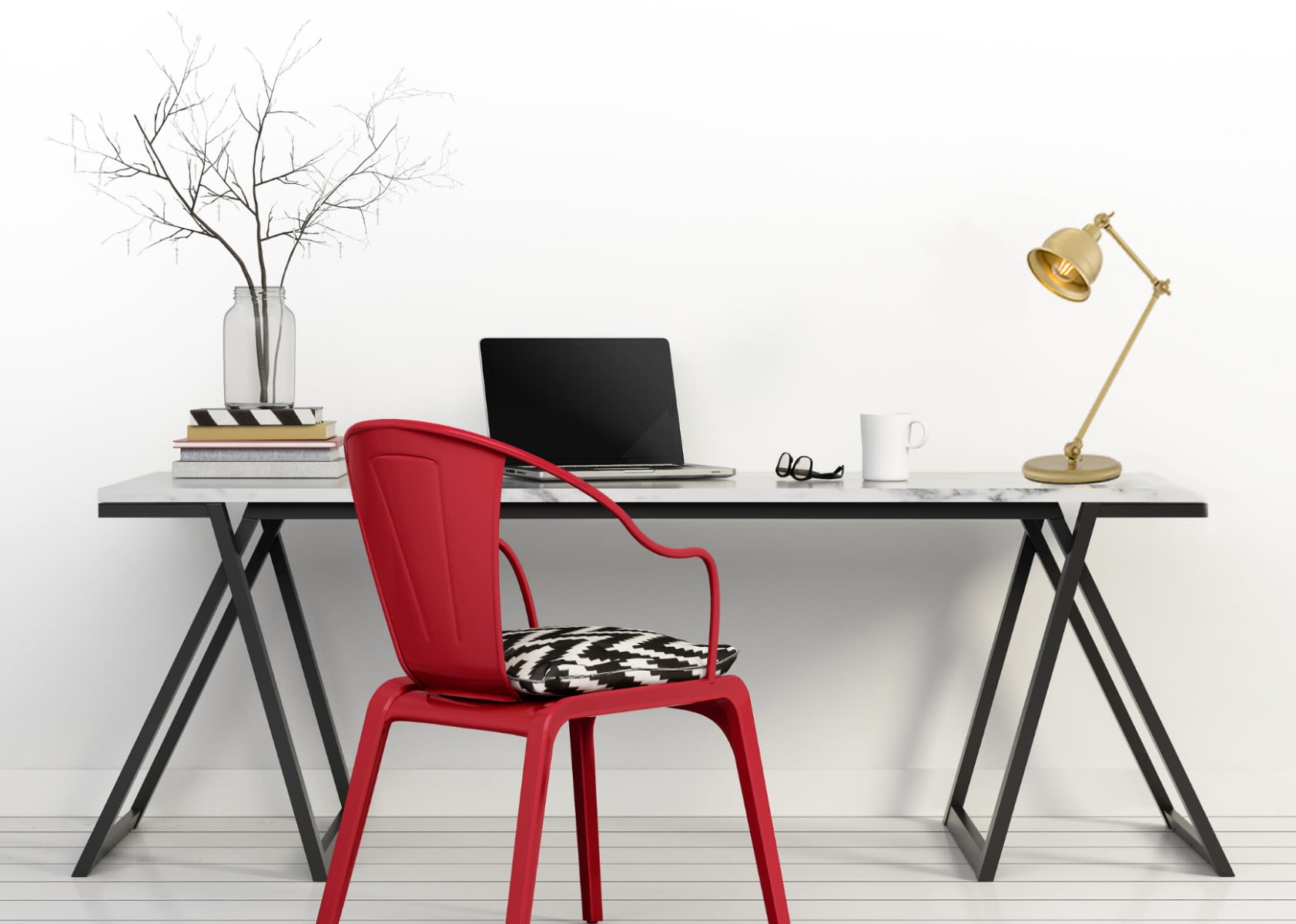 Home office image render featuring the 'Dale' Mullan Lighting table lamp.
3. Accent Lighting
Although accent lighting may not be an absolute necessity in a home office space, it gives you an opportunity to showcase those employee of the month awards. Accent lighting can also act as a decorative feature, bringing some character to your bare walls.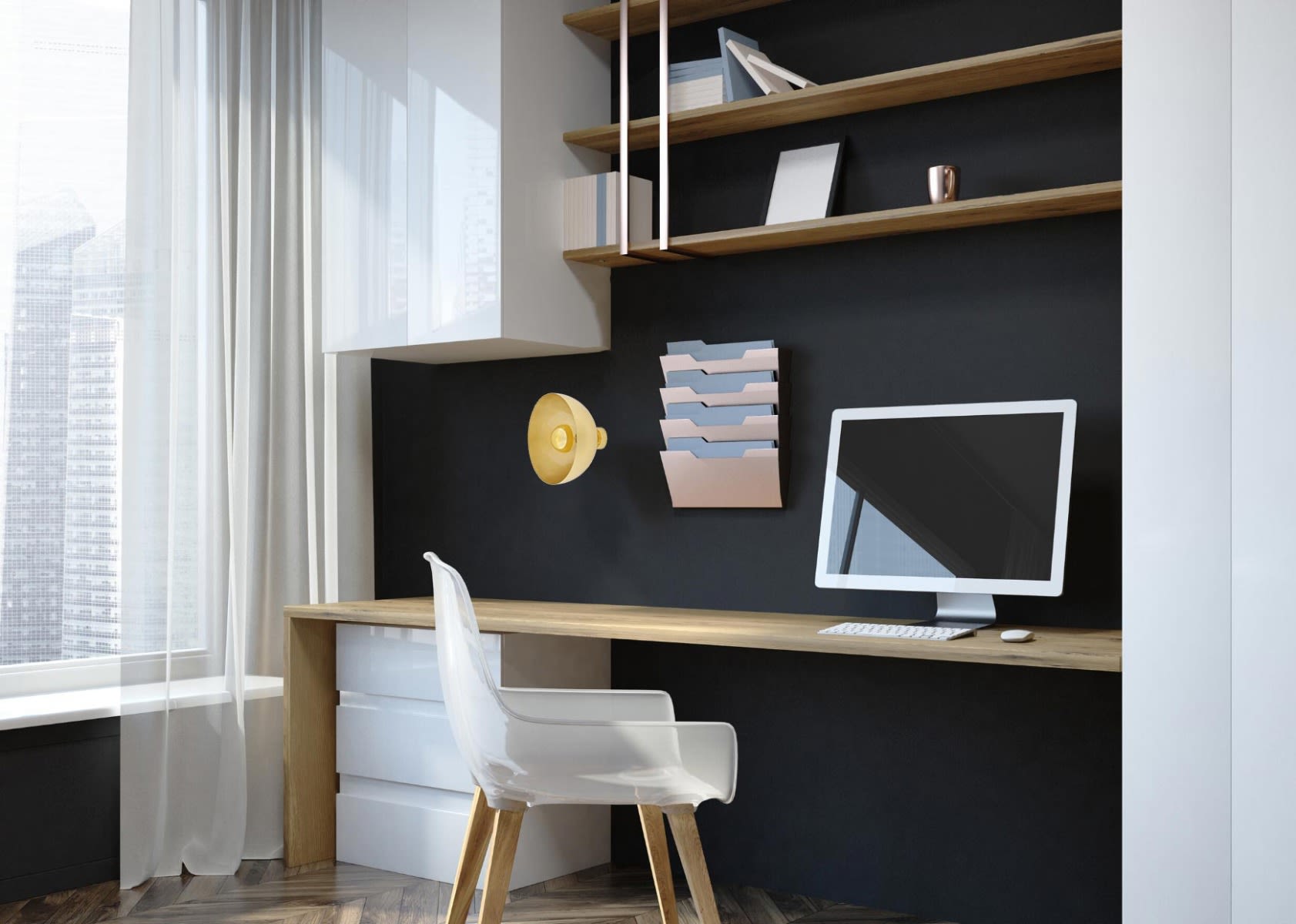 Home office image render featuring the 'Maua' Mullan Lighting wall light.
4. Daylight
Having a bright and airy workspace will motivate and encourage productivity and minimise procrastination! Where possible, welcome the natural flow of daylight into your work space. Sunlight has the ability to produce warm light that stimulates your mood, promoting a relaxed working environment.
The natural shine of daylight will allow you to absorb some vitamin D, keeping your bones strong and immune system healthy!
Controlling how the natural light flows into the room can be achieved through the use of blinds, shutters and positioning your desk or workstation in a north or south direction will help minimise shadows and glares from the sun.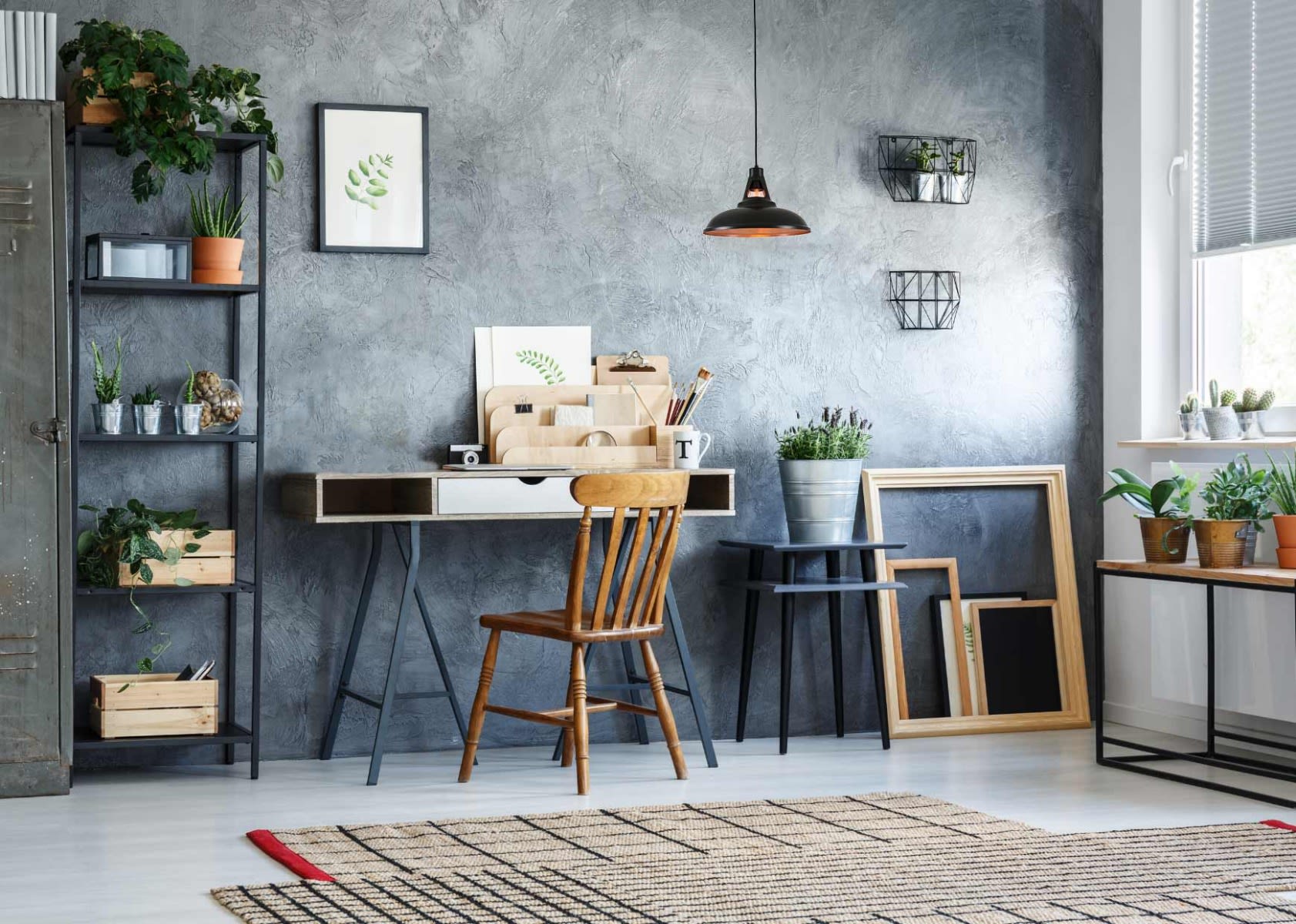 Home office image render featuring the 'Alma' Mullan Lighting pendant ceiling light.
5. Light Bulbs
When installing a new light fitting into your home office, selecting the right light bulb is very important. Having a good projection of lighting is crucial for workspaces. In a home office, you will want bright, cool lighting to maintain focus and concentration. Bright light also makes you look like a professional in those Zoom meeting with the rest of the team.
Opting to select warm to cool colour temperature bulbs with a dimmable feature is ideal. A dimmable light fixture can help adjust lighting needs and strengths through the different stages of the day. A bulb that falls into the range of 3000k to 5000k should provide a quality amplification of light to your workspace.
You can learn more about lighting colour temperature here.

Taking time to prepare your workstation with the correct lighting will serve long term benefits such as;
Reduce fatigue and headaches
Minimise eye strain and discomfort
Increase mood
Motivate and encourage productivity
Guarantee you a pay rise at your next yearly review

We hope the following guide is helpful in producing the right flow of light throughout your home office. Stay safe, stay home and keep practicing your social distancing.
Enjoy these useful lighting support guides