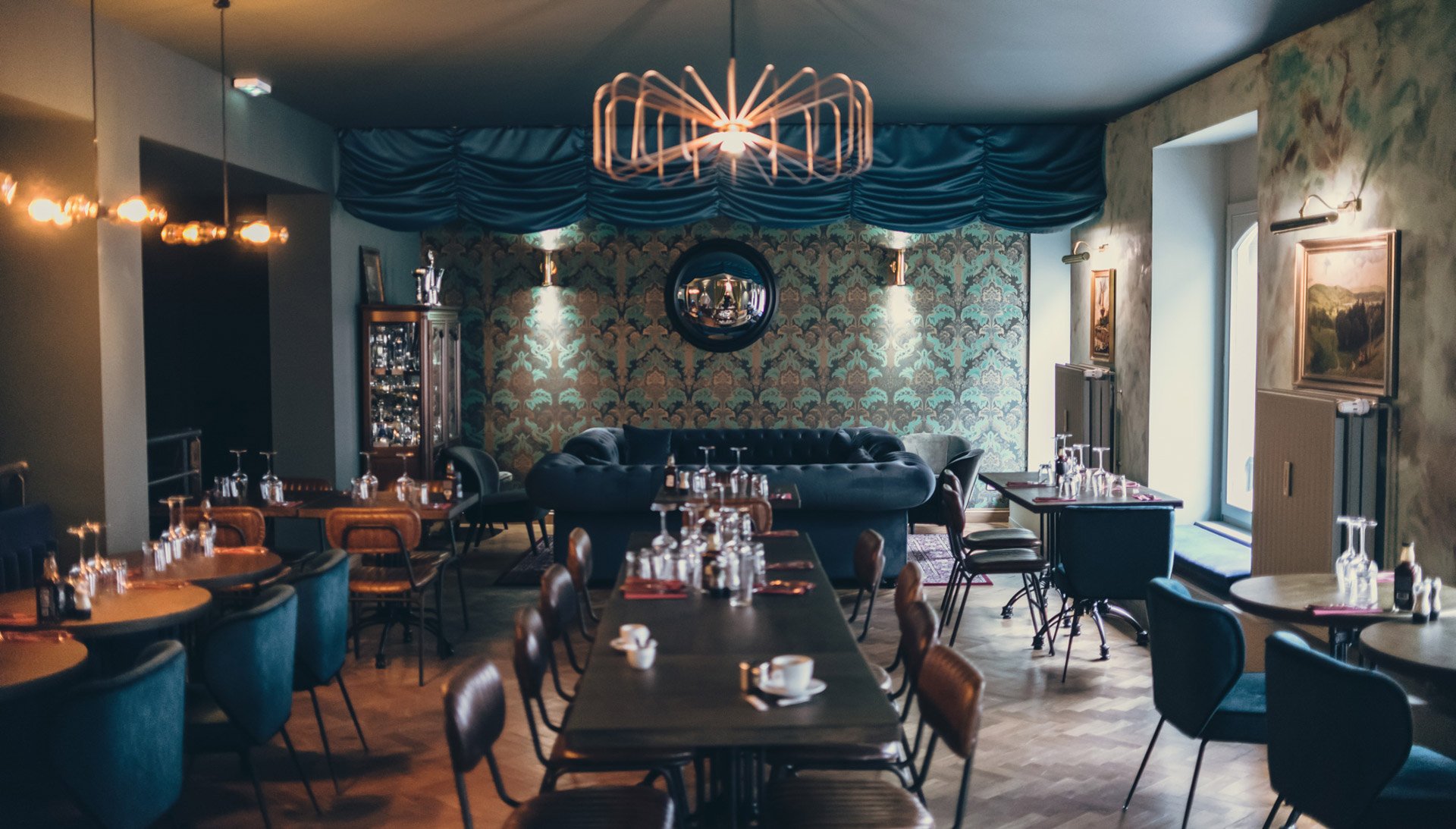 Our picture lights complement the elegance of this Texas BBQ restaurant in France
Street Butcher is an award-winning Texas BBQ restaurant located in the heart of Strasbourg, France. Designed by French interior designers, Les Agenceurs, the restaurant encapsulates an elegant style with a hint of industrialism, granting Street Butcher its own unique identity.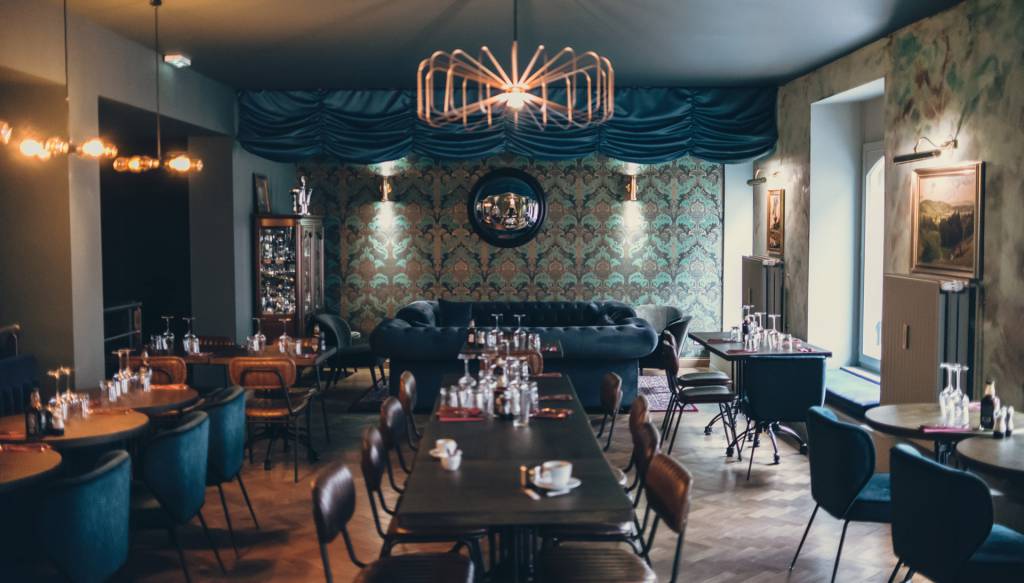 The décor of this Texan-style restaurant boasts a sense of elegance, with rich-blue felted banquettes and unique, textured wallpaper that helps create visual points of interest in the restaurant.
Our Dublin brass picture lights highlight classic oil paintings that sit finely on the beautifully covered walls of Street Butchers. With a brass finish, our picture lights produce warm tones that add a striking visual touch to Street Butcher's elegant interior.
Image credit: Benjamin Hincker / 2grump photography