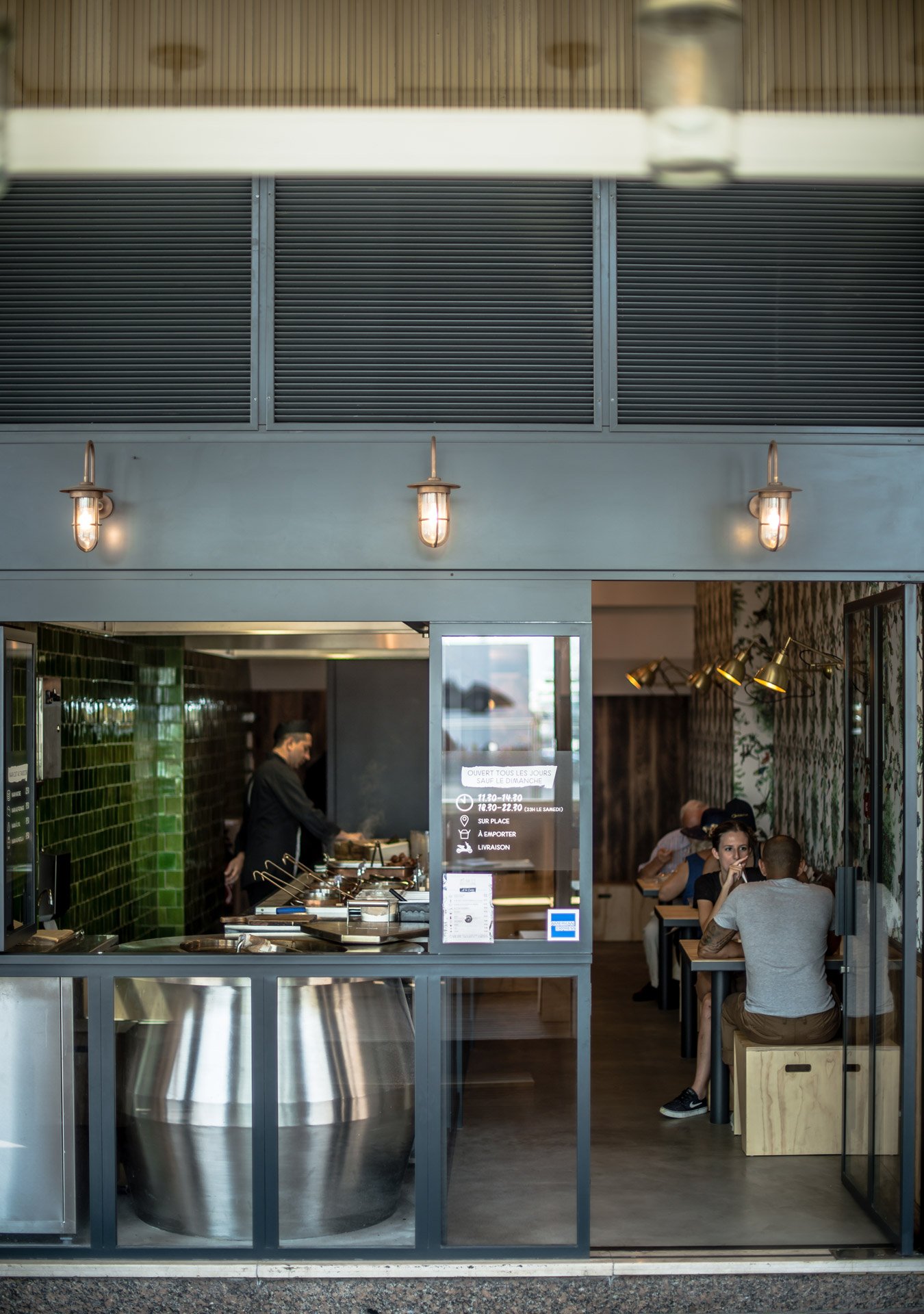 Welcoming wall lights in this Monaco restaurant
Monaco is one of the most lavish tourist resorts in the world with stunning views of clustered hillsides that look southwards over the Mediterranean along the French Riviera. Known for its beauty and glamour, this elegant country is a luxurious haven for tourists. Indochine restaurant is a new flagship restaurant beautifully positioned on the Monaco harbour – Port Hercules. This Indian restaurant is the first of its kind in the French Rivera, offering delightful lunch and dinner menus that draws inspiration from traditional Indian and Chinese cuisine.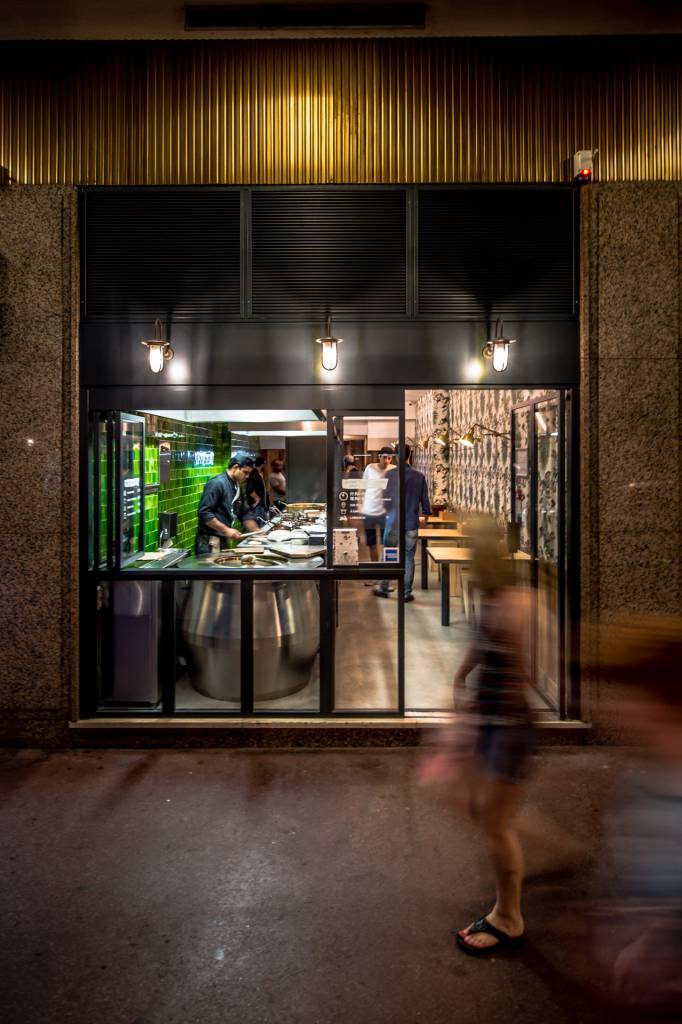 Our Fabo wall lights illuminate the entrance of Indochine restaurant A sumptuous menu features rich flavours and tastes elegantly prepared by head chef Karishman. The talented chef prepares daily curries and specials and homemade naan bread in front of customers. This can all be viewed through the wide, open windows that face the bustling city streets and the famous Monaco Grand Prix circuit.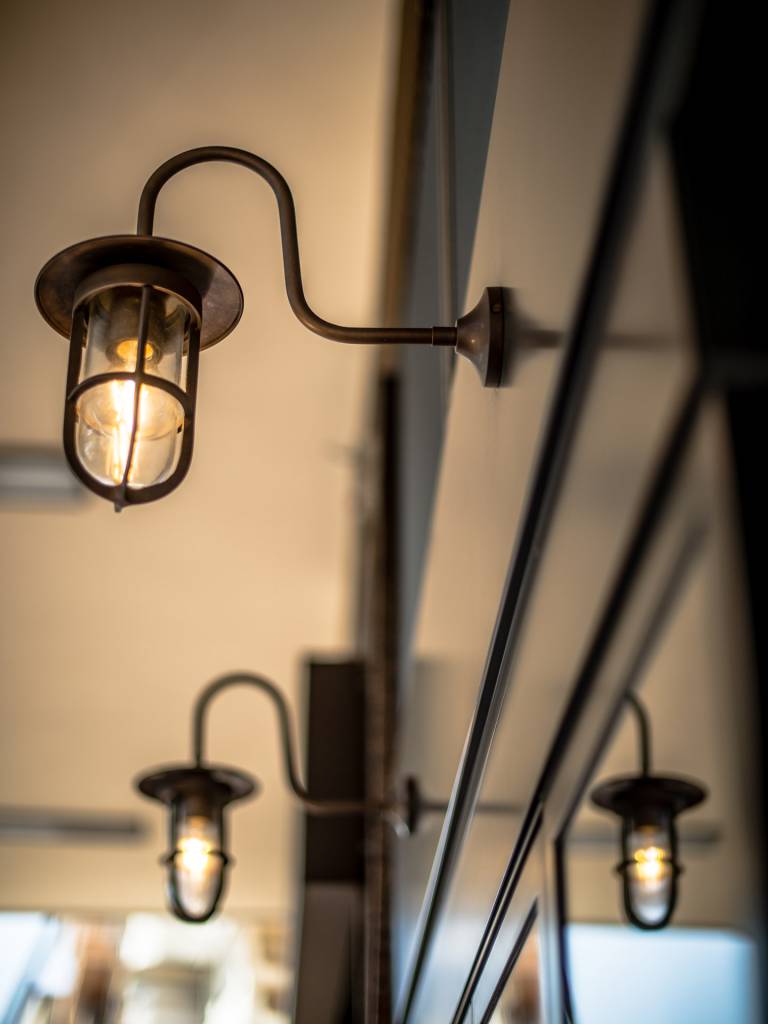 Our Fabo wall lights add a subtle, modern overture to the exterior Indochine, designed by Humbert & Poyet, is hailed as one of the best places in Monaco to taste authentic Indian dishes. The restaurant has a beautiful open terrace seating area that offers diners splendid panoramic views of the Mediterranean Sea. With a stylish and simple design, our Fabo well glass wall lights beautifully illuminate the entrance and terrace of Indochine restaurant. These modern industrial wall lights add a subtle, modern overture to the exterior of this restaurant, providing a warm welcome to would-be customers.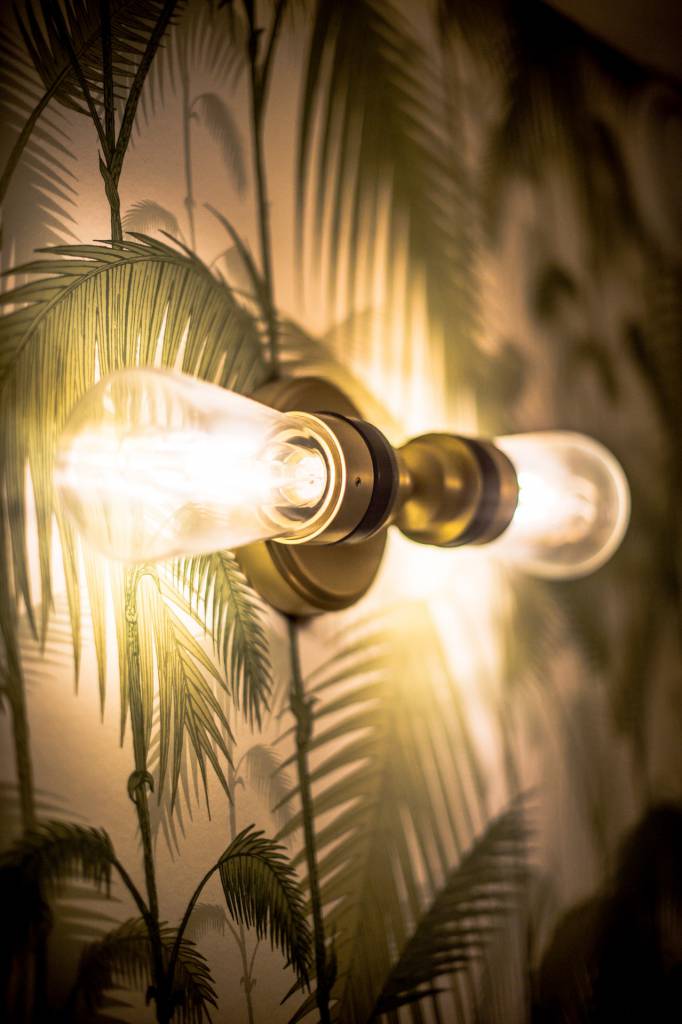 Our Ara wall lights feature in Indochine restaurant The interior of Indochine restaurant is a small space that is uniquely decorated with green, exotic wallpaper that effortlessly captures the escapism and relaxing atmosphere that tourists feel in Monaco. Our Ara wall light creates a beautiful welcoming tone in this unique restaurant. The wall light's sophisticated design adds a charismatic charm to the space, with two teardrop-shaped bulbs creating a soft lighting glow that allows diners to comfortably enjoy the beautiful cuisine. Adding to this soft lighting effect is our Santiago contemporary wall light. This beautiful wall light features a fully adjustable arm that radiates creativity, allowing guests to not only enjoy Indochine restaurant but also appreciate its stunning interior.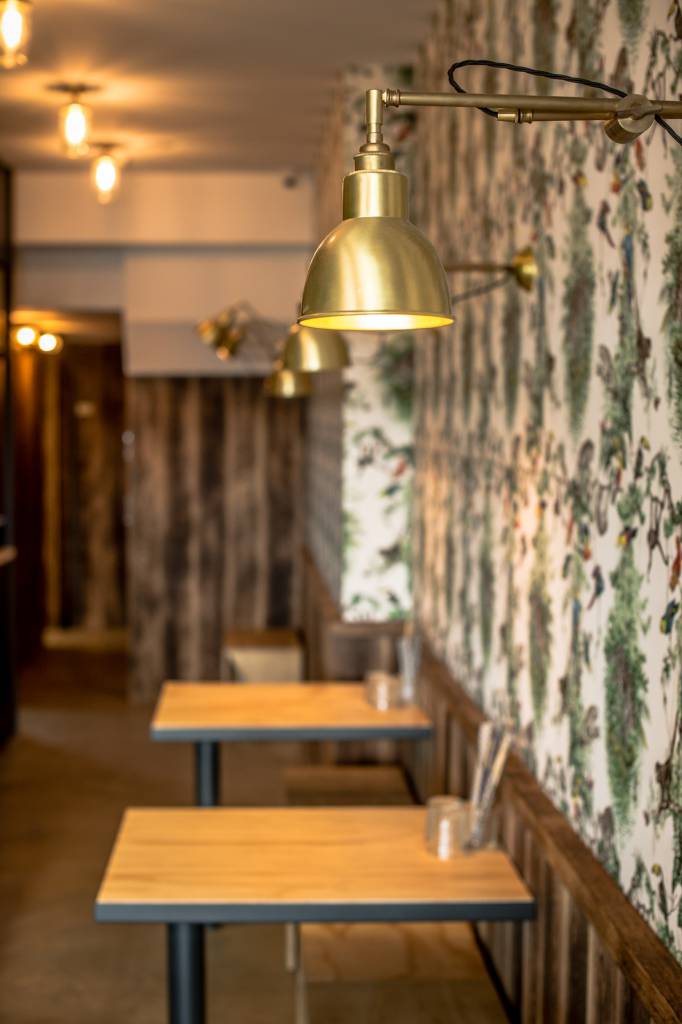 Our Santiago contemporary wall light radiates creativity