Tips for Lighting a Small Room
Creating the illusion of space is an important consideration when deciding on how to bring light into a small room. Through careful lighting selection, the right light fixture can make any cramped setting feel much more spacious.
This useful guide will support you and prove beneficial when selecting the lighting for your small room.

1. Disperse the Light
Ensuring there is plentiful light in a room will help circulate the flow of light seamlessly around the space. Relying on one simple ceiling light will only illuminate the space below it, thus hindering light exposure.
Opting to use other light sources such as floor and table lamps will help to disperse the light more evenly around the room. Hosting alternative lighting options in a room can also help to create ambience and other mood settings.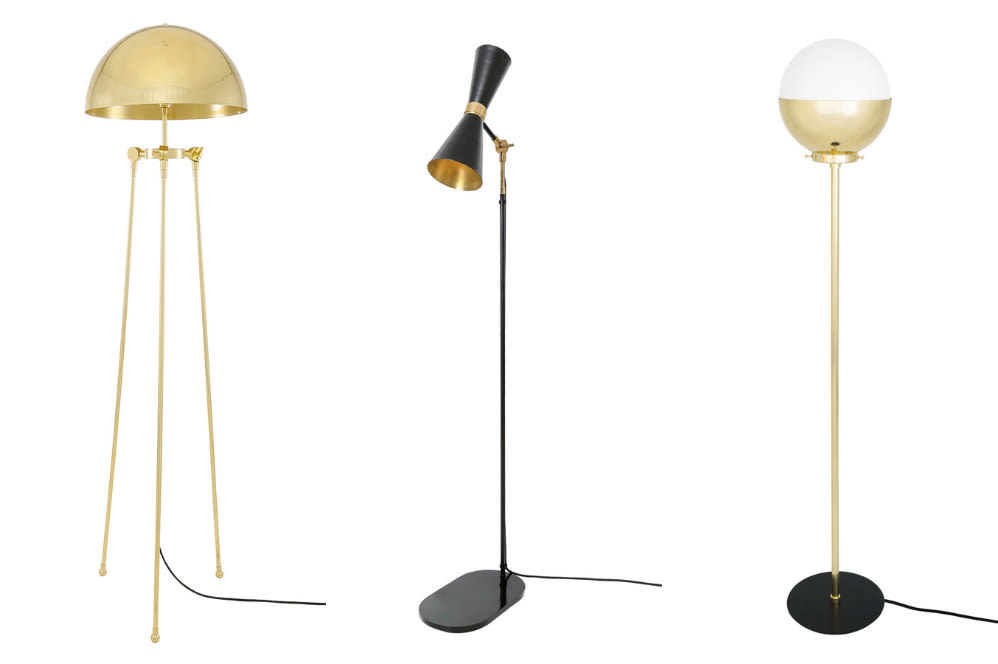 The Maua, Cairo and Florence from the Mullan Lighting floor lighting range.
2. Powerful Wall Lights
Utilising wall space is a clever lighting alternative for small rooms. Securing wall lights either side of a mirror or bedframe will allow the room to appear much wider. This same technique is often seen in a living setting where wall lights are placed either side of a chimney breast.
Wall lighting is often used in other interior settings such as home offices, laundry rooms and bathrooms. Wall lighting can provide a decorative feature within these confined spaces.
The Moya, Cullen and Lyx wall lights from the Mullan Lighting wall lighting range.
3. Elongate Pendants;
Enhancing the use of vertical space is an obvious yet important tip in making any room seem taller. Often smaller rooms are limited in available floor space. Therefore, it is crucial to maximise other available options such as ceiling space.
Opting to use a low hanging pendant will emphasise room height rather than the small surface of the room. Scattering several pendants at different drop heights can also create an interior focal point, as well as crucial light exposure.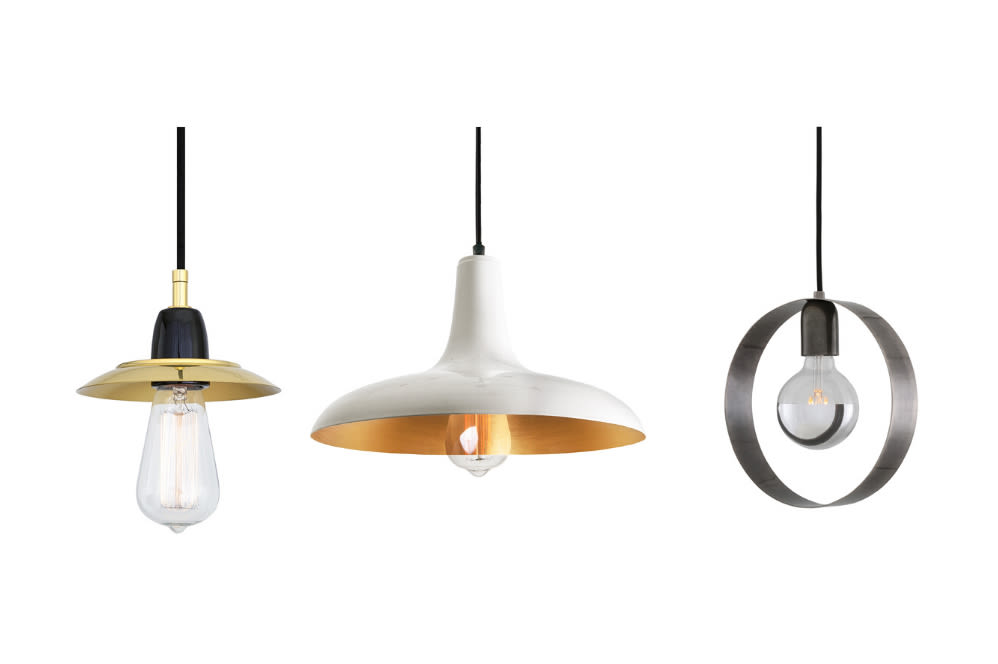 The Doon, Fatima and Fossa pendants from the Mullan Lighting pendant lighting range.
4. Bouncing Light
Opting to paint your ceiling white will help bounce the light from fixtures in a small room. Making use of floor lights will direct light upwards to the white ceiling and reflect back to the floor. This will add depth and create the illusion of space within the limitations of the tiny area.
5. Clear Light Fittings
Selecting light coloured or clear glass light fixtures will assist with the dispersion of light in a small space. Clear objects tend to trick the mind into thinking there is more space than technically available. This optical illusion technique works effectively with most clear light fittings.
Glass light fittings allow light to pass through fixtures, enabling the continuation of natural light to flow into the interior space.
This interior tip is mostly seen in small kitchen spaces through the use of pendant lighting, as well as tight hallways and cramped living areas.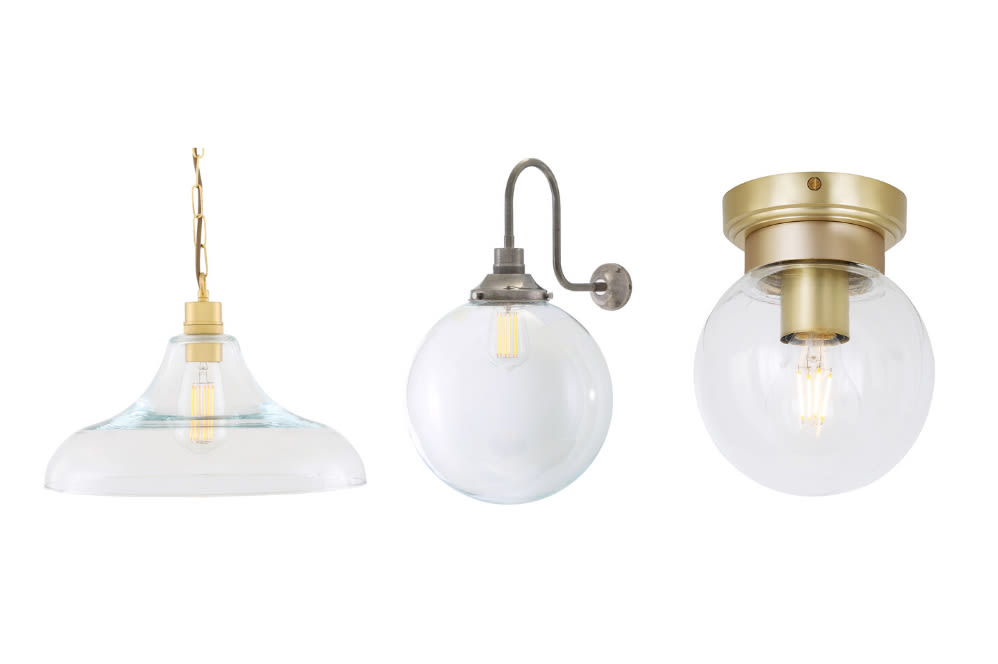 The Clifton pendant, Yerevan swan neck wall light and the Jordan flush ceiling light.
Light plays a pivotal role in any interior space, emphasising the importance of establishing the correct light fixtures for your interior space. Light fittings have the power to promote small spaces into resourceful living areas.
Mullan Lighting have a large selection of stylish lighting designs that can be incorporated into an array of room settings.
Enjoy these useful lighting support guides